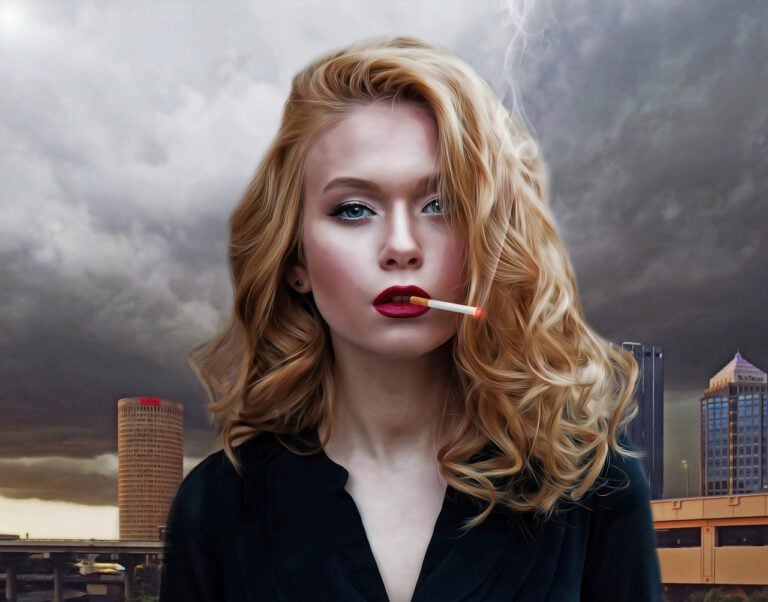 Santa is Trying to Get Parents to Stop Killing Their Children; He Quit And Wants Bans on Smoking Because Parental Smoking Kills Thousands of Kids Each Year
WASHINGTON, D.C. (December 24, 2019) – Santa Claus has given up smoking, hoping to set an example for tens of millions of parents, thousands of whom will otherwise kill their children during the year 2020.
The best Christmas gift smokers can give to their children is to quit smoking, or at very least quit smoking in their presence, says public interest law professor John Banzhaf, whose letter to Santa prompted this change, just as his previous letters helped save the lives of millions of smokers.
Baupost's Seth Klarman: the Fed has broken the stock market [Q4 Letter]
Baupost founder Seth Klarman told investors that the large amounts of stimulus that have been poured into the world's economies are masking the severity of the problems caused by COVID-19. Q4 2020 hedge fund letters, conferences and more In a letter seen by the
Q3 2019 hedge fund letters, conferences and more
Bans on smoking and Santa
Santa Claus will be delivering toys this year without his pipe - and its smoke encircling his head like a wreath - because of growing concerns about his health, the health of Mrs. Claus, kids dying unnecessarily, and the growing number of courts orders and even laws prohibiting smoking in homes with children which Banzhaf helped obtain.
This way Santa will not be endangering the health of billions of children, many of whom have medical conditions which make them especially sensitive to deadly secondhand tobacco smoke.
Reacting to the growing evidence that even small amounts of secondhand tobacco smoke pose very serious health risks to young children, and especially to the tens of millions who already have asthma, hay fever, sinusitis, or other respiratory problems and sensitivities, Santa said that he has given up smoking, and urged parents of young children to do the same as a Christmas gift to their offspring.
He noted that the New York Times has reported, "At least 6,200 children die each year in the United States because of their parents' smoking, killed by such things as lung infections and burns . . More young children are killed by parental smoking than by all unintentional injuries combined."
Santa also noted that in thousands of homes, both here and abroad, all smoking is banned by a court order or, in the case of homes where foster children live, by legislation or agency regulations, again largely thanks to Banzhaf, who has been called "Mr. AntiSmoking," "The Man Behind the Ban on Cigarette Commercials," etc.
Tobacco restrictions
In addition, since smoking has been banned in so many public places in order to protect adults, Santa believed that it was time to extend the same protection to young children. He urged parents to follow his example, or at least not to smoke within a home where there are children.
Santa's decision was announced by public interest law professor John Banzhaf, who had written a letter to old Saint Nick. Instead of asking for presents, Banzhaf asked Santa to recognize that times have changed, and that what was once seen as a harmless habit is now known to be a deadly danger to children.
Santa agreed, an event even acknowledged by those who oppose Banzhaf's many victories protecting nonsmokers. http://bit.ly/1du2snn
Prior letters by Banzhaf led to antismoking messages on radio and television, a ban on cigarette commercials, bans on smoking in many public places, judges banning smoking around children in custody cases and, more recently, bans on smoking in the homes of foster children, bans on smoking in private homes and apartments, etc.
"Christmas is about children, and it is wonderful that Santa Claus is setting such a great example in protecting them from tobacco smoke pollution. The most important and lasting gift any smoker can give a child is to give up smoking, or at least to stop smoking around his or her children," said Banzhaf.