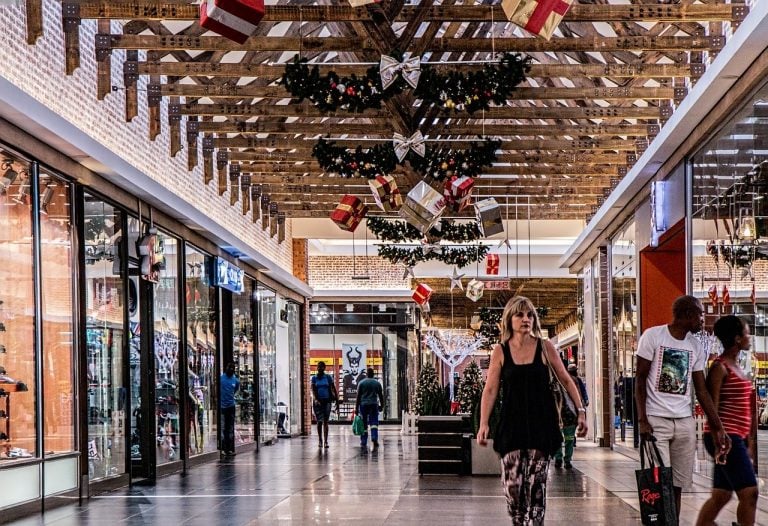 Below is a list of hand handpicked items that are on sale as a part of Cyber Monday 2019 deals. We focus mostly on Amazon deals for the second biggest shopping season of the year. We are mostly picking electronics as those are our reader favorites but we will also be posting any good deals focusing mostly on Amazon. In terms of electronics, we focus on what our readers like most which are tech gadgets like Echos, powerbanks, Fire TV, Robotic vacuums and hoverboards. See below for some of the sickest deals for 2019.
This post was last updated 12/2/2019 at 2:36PM EST
FTC disclosure: VALUEWALK is a participant in the Amazon Associates Program, whereby we earn a small percentage if you purchase an item (we have no idea who purchases what) Each of your purchases via our Amazon affiliation links supports quality journalism at no additional cost to you.
This Tiger grand-cub was flat during Q2 but is ready for the return of volatility
Tiger Legatus Master Fund was up 0.1% net for the second quarter, compared to the MSCI World Index's 7.9% return and the S&P 500's 8.5% gain. For the first half of the year, Tiger Legatus is up 9%, while the MSCI World Index has gained 13.3%, and the S&P has returned 15.3%. Q2 2021 hedge Read More
Q3 2019 hedge fund letters, conferences and more
Cyber Monday 2019 Deals
Roborock S5 Robotic Vacuum and Mop Cleaner-White
Link; Deal Price: $359.99; Discount: $140 off; Code: Click Coupon

Roborock S6 Robotic Vacuum Cleaner and Mop with Selective Room Cleaning-Black
Link; Deal Price: $449.99; Discount: $200 off
Roomba 891 $299.99 Link
What are you planning to get on Cyber Monday 2019? Comment below.
Toshiba 50″ 4K Fire TV Edition Smart TV
Link; Deal Price: $269.99; Discount: 29% off
Insignia 50″ Fire TV Edition Smart TV
Link; Deal Price: $249.99; Discount: 29% off
Ring Alarm Enhanced Protection Kit & Free Echo Dot
Link; Deal Price: $249.00; Discount: 31% off
Echo Link Amp
Link; Deal Price: $239.99; Discount: 20% off
Toshiba 43″ 4K Fire TV Edition Smart TV
Link; Deal Price: $229.99; Discount: 30% off
Toshiba 43″ 4K Fire TV Edition Smart TV
Link; Deal Price: $229.99; Discount: 30% off
Ring Alarm 14-Piece Kit & Free Echo Dot
Link; Deal Price: $229.00; Discount: 30% off
Fire TV Cube and Ring Video Doorbell 2
Link; Deal Price: $218.99; Discount: 31% off
Eero Pro mesh WiFi systems
Link; Deal Price: $209.00 – $349.00; Discount: 30% off
Ring Alarm Smoke & CO Kit + Free Echo Dot
Link; Deal Price: $209.00; Discount: 30% off
Cyber Monday 2019 All-new Kindle Oasis Essentials Bundle
Link; Deal Price: $204.99 – $254.99; Discount: Save $105 or more
Echo Studio + Amazon Smart Plug Bundles
Link; Deal Price: $204.98; Discount: 9% off
Insignia 43″ 4K Fire TV Edition Smart TV
Link; Deal Price: $199.99; Discount: 33% off
Toshiba 43″ 1080p Fire TV Edition Smart TV
Link; Deal Price: $199.99; Discount: 33% off
Ring Floodlight Cam and get a free Echo Dot
Link; Deal Price: $199.00; Discount: $50.00 off
Fire TV Recast, over-the-air DVR, 1 TB, 150 hours
Link; Deal Price: $179.99; Discount: 36% off
Ring Video Doorbell Pro and an Echo Show 5
Link; Deal Price: $179.00
Echo Show (2nd Gen) + Echo Show Adjustable Stand + Amazon Smart Plug Bundle
Link; Deal Price: $174.99; Discount: 39% off
Echo Link
Link; Deal Price: $169.99; Discount: 15% off
Ring Alarm 8-Piece Kit & Free Echo Dot
Link; Deal Price: $169.00; Discount: 29% off
Insignia 39″ 1080p Fire TV Edition Smart TV
Link; Deal Price: $159.99; Discount: $70.00 off
Fire HD 10 Tablet Essentials – Star Wars Limited Edition Case Bundle
Link; Deal Price: $154.99; Discount: 28% off
Echo Show + Amazon Smart Plug Bundles
Link; Deal Price: $154.98; Discount: 39% off
Echo Show and get a free smart bulb
Link; Deal Price: $149.99; Discount: $80.00 off
Kindle Oasis (Previous Generation – 9th) + $5 ebook credit
Link; Deal Price: $149.99; Discount: 46% off
All-New Fire HD 10 Kids Edition Tablet
Link; Deal Price: $149.99; Discount: 25% off
Fire HD 10 Tablet Essentials Bundle
Link; Deal Price: $149.99; Discount: 29% off
Ring Peephole Cam Bundle and an Echo Show 5
Link; Deal Price: $149.00 – $179.00
Save $60 on Ring Alarm 5-Piece Kit & Free Echo Dot
Link; Deal Price: $139.00; Discount: 30% off
Eero Pro mesh WiFi routers
Link; Deal Price: $139.00; Discount: 30% off
Fire TV Recast, over-the-air DVR, 500 GB, 75 hours
Link; Deal Price: $129.99; Discount: 43% off
Jackery E500 power station
Link; Deal Price: $399; Discount: $100 off
Jackery E160 power station
Link; Deal Price: $109.99; Discount: $50 off
Jackery E240 power station
Link; Deal Price: $174.99; Discount: $75 off; Code: JACKERY240
Jackery Power Bar
Link; Deal Price: $79.99; Discount: $40 off
AUKEY DRA2 Mirror Dash Camera
Link; Deal Price: $63.99; Discount: 20% off; Code: Click Coupon

AUKEY Key Series T10 True Wireless Earbuds
Link; Deal Price: $70.99; Discount: 36% off; Code: J8FD24YZ

AUKEY Key Series EP-B60 Magnetic Bluetooth Earbuds
Link; Deal Price: $39.49; Discount: 21% off; Code: MODN78PY

AUKEY EP-B80 Wireless Earbuds
Link; Deal Price: $49.59; Discount: 38% off; Code: 886SLGFM

AUKEY CB-CMD33 Two 6.6ft USB 2.0 A to C Cables
Link; Deal Price: $9.74; Discount: 35% off; Code: LI4PQSHO

AUKEY DR02 Dashboard Camera
Link; Deal Price: $42.99; Discount: 39% off; Code: BFCYPED1

AUKEY LT-ST37 Aura Lamp
Link; Deal Price: $38.48; Discount: 23% off; Code: Click Coupon

AUKEY PL-WD06 Ora 2-in-1 Lens Set
Link; Deal Price: $17.99; Discount: 40% off; Code: Click Coupon

AUKEY PL-WD07 Ora 2-in-1 140° Wide-Angle + 10x Macro Lens Kit
Link; Deal Price: $14.44; Discount: 28% off

AUKEY LT-T6 Touch Control LED Lamp
Link; Deal Price: $21.59; Discount: 23% off

AUKEY BR-C1 Bluetooth Receiver
Link; Deal Price: $11.98; Discount: 20% off

AUKEY PB-Y13 10000mAh USB-C Power Bank
Link; Deal Price: $20.99; Discount: 30% off; Code: Click Coupon

AUKEY PA-WL01 Graphite Charging Hub
Link; Deal Price: $104.99; Discount: 30% off; Code: Click Coupon

AUKEY 26500mAh Power Bank
Link; Deal Price: $31.04; Discount: 31% off; Code: Click Coupon

AUKEY PB-Y7 30000mAh USB-C Power Bank with Power Delivery
Link; Deal Price: $53.89; Discount: 30% off; Code: Click Coupon

AUKEY PB-Y8 5000mAh USB-C Power Bank(Gray)
Link; Deal Price: $19.59; Discount: 30% off; Code: Click Coupon

AUKEY PB-Y8 5000mAh USB-C Power Bank(Pink)
Link; Deal Price: $18.47; Discount: 34% off; Code: Click Coupon

AUKEY PB-Y8 5000mAh Power Bank
Link; Deal Price: $15.39; Discount: 30% off; Code: Click Coupon

AUKEY PA-S8 Power Strip
Link; Deal Price: $14.94; Discount: 35% off; Code: Click Coupon

AUKEY PA-S8Y 4 x 2 Power Strip
Link; Deal Price: $20.79; Discount: 20% off; Code: Click Coupon

AUKEY PA-S23 8 x 3 Power Strip
Link; Deal Price: $28.04; Discount: 15% off; Code: Click Coupon
AUKEY PA-D02 Surge Protector
Link; Deal Price: $23.09; Discount: 23% off; Code: 587FHUO4

AUKEY CB-C70 Wireless Charging Hub
Link; Deal Price: $42.49; Discount: 15% off; Code: ERRDOC9R

AUKEY CB-C74 Multiport USB-C Hub
Link; Deal Price: $15.99; Discount: 20% off; Code: NZZKVKDJ

AUKEY CB-CMD37 Two 3.3ft 90° USB 2.0 C to C Cables
Link; Deal Price: $11.99; Discount: 20% off; Code: NZZKVKDJ

AUKEY KM-P6 RGB Gaming Mouse Pad
Link; Deal Price: $19.99; Discount: 20% off

AUKEY DR03 Dual Dash Cameras (front and rear camera)
Link; Deal Price: $101.99; Discount: 40% off
PlayStation 4 Pro 1TB Console 3 Game Bundle
Link; Deal Price: $299.99; Discount: $166.97 off
CyberPower Uninterruptible Power Supply 10 Outlet Mini-Tower
Link; Deal Price: $129.95; Discount: $70 off
A800 Robot Vacuum Cleaner
Link; Deal Price: 129.99; Code: A800W25OFF
A800 Robot Vacuum Cleaner (White)
Link; Deal Price: 109.99; Code: A800W25OFF