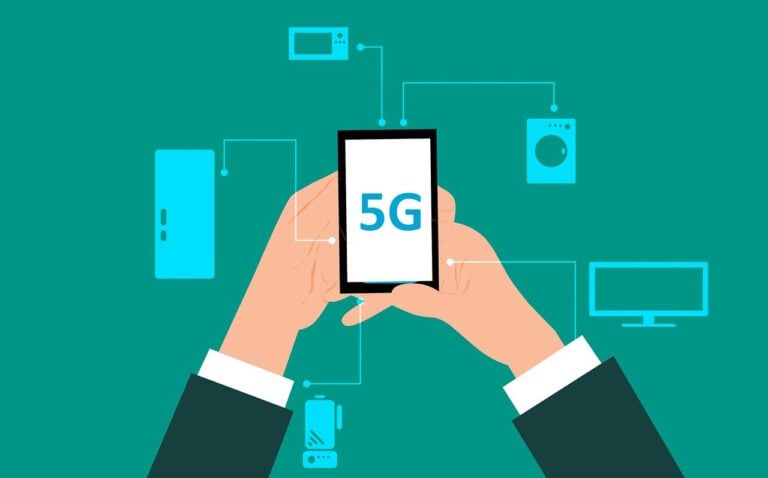 Almost every smartphone vendor, telecom carrier, and chipmaker is talking about 5G and its potential these days. Samsung, OnePlus, and other Android vendors have launched 5G handsets. Qualcomm has just announced its next-gen Snapdragon processors with 5G support. All the leading US carriers have been rolling out 5G networks across the country. Even Apple is planning to launch 5G iPhones next year. Does that mean the era of 4G LTE is over? And exactly how the 5G technology is better than 4G? Let's find out answers to these in this 5G vs 4G LTE comparison.
5G is a collective term used to describe the 5th generation of network technology. The existing 4G LTE (Long-term Evolution) technology changed our lives by enabling high-quality video streaming and ride-hailing. 5G will allow us to take advantage of new technologies such as the Internet of Things, mixed reality, gaming, and more. It will change the way we work and live.
Understanding 5G
5G will enable the transmission of massive amounts of data beyond the capabilities of 4G LTE. It will offer more reliable networks, lower latency, faster downloads, and support for more connected devices in a particular geographic area.
David Abrams Explains How To Value Stocks
Continued from part one... Q1 hedge fund letters, conference, scoops etc Abrams and his team want to understand the fundamental economics of every opportunity because, "It is easy to tell what has been, and it is easy to tell what is today, but the biggest deal for the investor is to . . . SORRY! Read More
5G networks can be based on low-band, mid-band, and high-band of the wavelength spectrum. The high-band mmWave has a greater bandwidth to carry more data in densely populated geographic areas. But they cover only a small area, meaning a lot of 5G base stations need to be placed in a city. The mid-band frequencies strike a balance between range and speed, offering a relatively broader coverage while maintaining a high speed.
The low-band mmWave frequencies have a much broader range than the other two. They can also penetrate obstacles such as buildings to offer fast and reliable connectivity both indoors and outdoors. While 4G supports up to 4,000 devices per square kilometer, 5G will support an estimated one million devices per square kilometer.
Building a 5G network is much more challenging and expensive than 4G LTE. 5G networks use a 5G New Radio interface that uses up to 28GHz radio frequencies to transfer more data at faster speeds. By comparison, 4G LTE uses 700MHz – 2500MHz frequencies.
What makes 5G so fast and efficient is the use of Massive MIMO (multiple-input multiple-output) and beamforming. Massive MIMO allows 5G base stations to support 100 antennas compared to just 12 antennas supported by 4G base stations for the transfer of data.
But having so many antennas leads to increased interference on 5G. That's where beamforming comes in. It identifies the best route to each user connected to a base station to minimize interference, maintain fast speed, and ensure that users get reliable signals.
5G vs 4G LTE: How are things going to change?
We are going to see a rapid change as 5G is rolled out around the world over the next few years. According to industry experts, 5G will offer a theoretical top speed of up to 10Gbps and latency of just one millisecond.
But that's not what you should expect in the real world. Currently, 4G offers an average speed of 15Mbps and latency of 50 milliseconds. Of course, speed varies depending on the number of people using the network in your area and network coverage. We expect 5G technology to offer download speeds of above 50Mbps and latency of 2-5 milliseconds.
In the years to come, 5G will be able to support the network of self-driving cars, live streaming of 8K VR content, remote control robots, smart home devices, and more. It will also revolutionize smart cities, data-driven enterprises, and infrastructure management, automation, and overall economic productivity.
5G vs 4G LTE: Costs
You know how much you pay your carrier for the 4G data plans. We expect 5G plans to be more expensive than 4G LTE. The US carriers have just started rolling out 5G networks, and they haven't yet started charging a premium for 5G data plans. But they could start charging more for 5G once their 5G networks become strong enough to offer reliable and blazing-fast download speeds in urban areas.
Sprint and T-Mobile don't yet charge their customers a premium for 5G data plans. AT&T CEO Randall Stephenson said earlier this year that the 5G data plans will be tiered. The carrier hasn't yet started offering 5G data plans to customers. Verizon charges an extra $10 per month for 5G smartphone plans, but the carrier is waiving that fee for now.
Will 4G go extinct soon?
Probably not. 5G is not a replacement to 4G. The two network technologies will co-exist in the near future to ensure that you get a stable Internet connection wherever you go. 5G smartphones work with both 5G and 4G networks.
In fact, the evolution of 4G continues to this day even as carriers roll out 5G. There is a new 4G LTE-A technology that promises peak download speeds of 1Gbps, which brings it pretty close to the theoretical speed of 5G.
Conclusion
5G is still in its infancy, and it will take a couple of years before you can expect reliable 5G connectivity across the US. There are a bunch of 5G smartphones currently available in the market, but if your network doesn't support 5G, you can't take advantage of it. 5G phones are still pretty expensive. We expect the prices to start coming down from next year. Even Apple hasn't launched a 5G iPhone yet, though it will launch them in late 2020. For now, 4G is still the way to go.