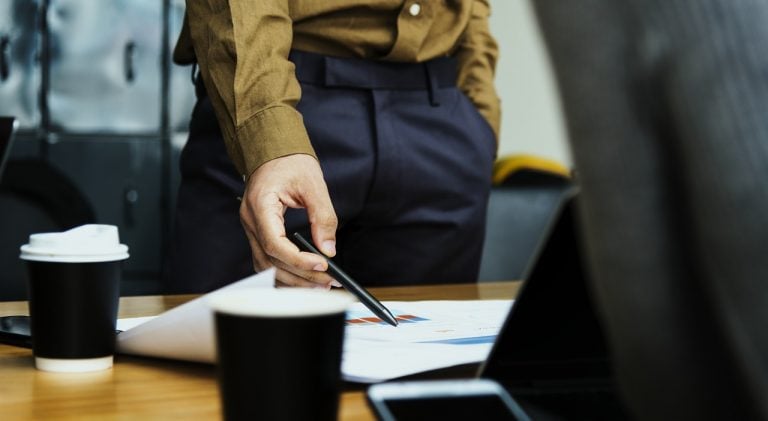 Harvard Business Review has published its annual list of the world's top chief executives. Each of the top 10 best performing CEOs has an impeccable track record running their companies successfully. They have been driving revenue growth, profits, and shareholder returns. And some of them have been doing it despite facing headwinds and criticism.

The Harvard Business Review has changed the way it measures the performance of executives. Instead of focusing on short-term metrics, the HBR relies on "objective performance measures over a chief executive's entire tenure."
The rankings are based on financial performance, as well as their companies' environmental, social and governance (ESG) ratings. This year, the HBR has increased the weightage of ESG from 20% to 30%. The ESG ratings are the primary reason Amazon CEO Jeff Bezos has dropped out of the top 100 (not just top 10). Amazon has low ESG ratings due to poor working conditions, complaints about data security, antitrust issues, and employment policies.
Fund Manager Profile: Zhang Hui Of China's Southern Asset Management
Historically, the Chinese market has been relatively isolated from international investors, but much is changing there now, making China virtually impossible for the diversified investor to ignore. Earlier this year, CNBC pointed to signs that Chinese regulators may start easing up on their scrutiny of companies after months of clamping down on tech firms. That Read More
These are the top 10 best performing CEOs in the world.
10- Bernard Arnault, LVMH
Bernard Arnault is the CEO of French luxury goods giant LVMH. He is responsible for some of the world's most recognizable fashion brands like Bulgari, Louis Vuitton, Dom Perignon and Sephora. Arnault is a major patron of the arts, and created the Louis Vuitton Foundation, which supports artistic creation in France. He is also one of the world's wealthiest people.
9- Satya Nadella, Microsoft
Indian-origin Satya Nadella is the CEO of Microsoft, the world's most valuable company. Since becoming the CEO of Microsoft in 2014, he has shifted the company's focus to cloud computing and subscription services. Microsoft's Surface hardware products have also been growing rapidly.
8- Johan Thijs, KBC
Johan Thijs is the CEO of Brussels-based bank-insurer KBC, which was formed in 1998 following the merger of ABB Insurance with Kredietbank and CERA Bank. Thijs became its CEO in 2012. He has focused on driving growth while doing good for employees and the environment.
7- Ajay Banga, Mastercard
Ajay Banga has been the CEO of Mastercard since 2010. Mastercard stock has skyrocketed from $20 in 2010 to $276 today under his leadership. Banga began his career in 1981 at Nestle. He also worked at PepsiCo before joining Mastercard. His track record is proof that he is among the world's best performing CEOs.
6- Shantanu Narayen, Adobe
Shantanu Narayen began his career at Apple. He is also the co-founder of the photo-sharing company Pictra. Narayen joined Adobe in 1998 and became its CEO in 2007. He has successfully transformed Adobe by moving its creative software franchise from desktop to the cloud. The company's stock has gone up from $26 billion in 2007 to $133 billion in 2019. Shantanu Narayen has exhibited great leadership and built a strong culture of innovation.
5- Ignacio Galan, Iberdrola
Galan is the chairman and CEO of Spanish electric utility giant Iberdrola. Galan has shown his commitment to sustainability. Iberdrola is the world's largest producer of wind power. It also owns hydroelectric plants, nuclear power plants, and thermal plants.
4- Richard Templeton, Texas Instruments
Templeton joined Texas Instruments right out of college in 1980, and rose through the ranks to become its CEO in 2004. He served as TI's chief operating offer for four years before being appointed as its CEO. Texas Instruments designs and supplies chips and integrated circuits to a wide range of industries ranging from consumer electronics to automobiles to telecommunications.
3- Francois-Henri Pinault, Kering
Earlier this year, Francois-Henri Pinault was named among the world's best CEOs by Barrons. He has been the CEO of French luxury goods giant Kering since 2005. As e-commerce companies began eating into sales of retailers, Pinault divested the retail industry and turned Kering into a luxury goods company. It owns popular brands such as Yves Saint Laurent, Gucci, Balenciaga, Brioni, and others.
2- Mark Benioff, Salesforce.com
Marc Benioff is the co-founder and CEO of Salesforce.com. Benioff has transformed Salesforce into a global CRM leader. It has also been named the world's most innovative company by Forbes for five consecutive years. Last year, Keith Block became the co-CEO of Salesforce.com.
1- Jensen Huang, NVIDIA
Jensen Huang co-founded NVIDIA in 1993 to create graphics processors. Over the last few years, NVIDIA has been investing heavily in artificial intelligence, and now its AI-enabled chips dominate the market. NVIDIA's advanced chips are used not only in computers but also in autonomous vehicles, drones, and robots. The company's stock has jumped 14-fold between 2015 and 2018.
Updated on