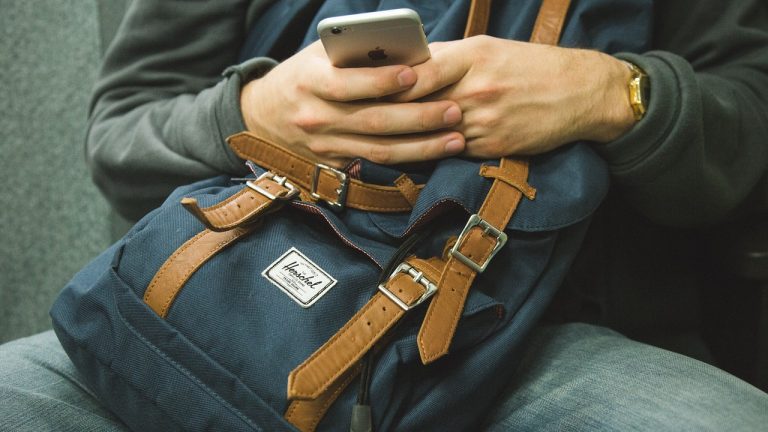 Who doesn't love a game of bingo? The thrill of waiting for your numbers to come up and the excitement of winning a full house! It's no wonder that it's one of the nation's favourite games! However, if you never seem to see your own name appearing on the screen as one of the winners, you might be wondering whether all the other players know something that you don't about how to be a success. Do they have an amazing bingo strategy? Or are they just incredibly lucky?
Is There Such A Thing As A Bingo Strategy?
It's only natural to wonder whether there's a tried and tested way to be a bingo winner. However, it's important to remember that bingo is really a game of chance. There are, however, a few things you can do to give yourself a better chance of a win. Some helpful bingo tips might help you to achieve greater success and to see your name appear on the leaderboard!
Q3 2019 hedge fund letters, conferences and more
Crypto Hedge Fund Three Arrows Blows Up, Others Could Follow
A few years ago, crypto hedge funds were all the rage. As cryptocurrencies rose in value, hundreds of hedge funds specializing in digital assets launched to try and capitalize on investor demand. Some of these funds recorded double-digit gains in 2020 and 2021 as cryptocurrencies surged in value. However, this year, cryptocurrencies have been under Read More
Buy More Tickets
The first thing you can do to improve your chance of a win is to buy more tickets for every game. After all, it makes sense that the more tickets you've got for the game, the bigger the chance of a win. Imagine that 50 players all have ten tickets each making 500 tickets in total. If you purchase ten more, there'll be 510 tickets in total in the game. That gives you a 20 out of 510 chance of winning. Meanwhile, the others will only have a 10 out of 510 chance of being a winner. It's simple mathematics!
Of course, simply because the odds are in your favour doesn't necessarily mean you'll be a winner. You won't know precisely how many cards other players have purchased, so it's always a good idea to purchase as many tickets as you can afford in every game so you'll have the best chance of a win.
It might sound expensive, but remember that there are plenty of low-cost bingo games that you can join. 1p games let you get the maximum amount of cards for around £1. If you're concerned about keeping trick of your tickets, you won't have to worry – bingo websites today have a clever automatic system which do the dabbing for you, so you'll never miss a call, even if the internet goes down!
Choose The Right Time To Play
The next thing you can do to give yourself the best chance of a win is to choose the right time to play. If you choose an early game or a very late game, you'll have less competition. After all, the fewer players there are, the more likely you are to be one of the winners! It might take a little trial and error to find the best time for you to play. Try logging into your player account on different days and at different times.
Look at how many players there are in different rooms and choose the quieter ones whenever you can. You'll probably find that the prizes available at peak times are bigger, but you'll also have to compete against a lot more players to scoop one of them. You'll have a better chance of winning a smaller prize in a less busy room and have just as much fun.
Use Those Bingo Bonuses
The best online bingo sites offer a range of great bingo promotions and bonuses. If you've got access to one, always use it before it runs out of time. Bonus funds can be used to purchase tickets for bingo games and lets you enjoy all the fun of the game with no need to make a deposit. There are lots of different deals and offers every day which allow players to earn bonuses, free tickets and more. Sometimes, there are even free games with real cash prizes, so it's definitely worth taking advantage of those. Remember to keep checking your inbox – most bingo sites send offers by email to members and these can help you to maximize your bankroll and help you to win more while spending less.
Play More Often
A big part of luck in bingo is down to the law of averages. If you play more often, you'll obviously have more chances of becoming a winner. Even if you find your numbers don't immediately come up, you shouldn't give up hope. Remember, the most fun you can have while playing bingo comes from the community feel, so make sure that you take the time to think about enjoying yourself as well as winning. Chat to other players, try the different mini games and test out the various bingo rooms to find out which ones you like the best – the most important thing at the end of the day is having fun, not scooping the biggest prize!
Updated on