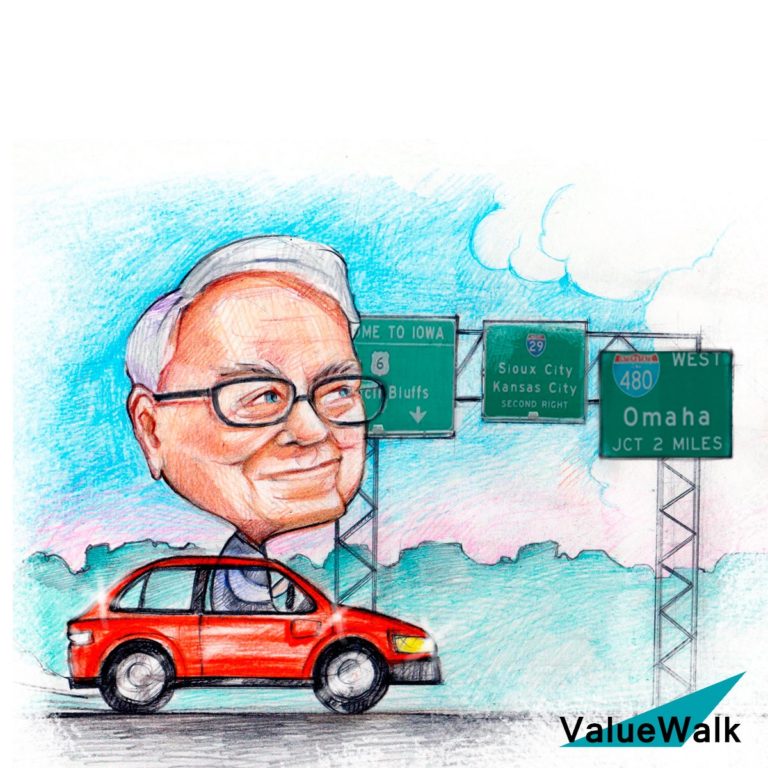 "Success in the market has to be won slowly, if it can be won at all, through creating a desirable value for customers." – Warren Buffett on business
Warren Buffett is sometimes referred to as the "Oracle of Omaha" for his uncanny ability to predict the markets, but he didn't always have that ability. Just like anyone else, he had to learn how to invest before he could start predicting what would happen in the future. A big part of his early investments involved actually being involved in running businesses, so there is much for business owners to learn from him. One of Warren Buffett's businesses was the Buffalo Evening News, which his company acquired as a 100%-owned subsidiary in April 1977.
Qualivian Investment Partners July 2022 Performance Update
Qualivian Investment Partners performance update for the month ended July 31, 2022. Q2 2022 hedge fund letters, conferences and more Dear Friends of the Fund, Please find our July 2022 performance report below for your review. Qualivian reached its four year track record in December 2021.  We are actively weighing investment proposals. Starting in November Read More
Q3 2019 hedge fund letters, conferences and more
He wrote about the newspaper in his annual letters decades ago, but the lessons they hold are still valid for today's business environment. Here are some lessons from Warren Buffett about running a business, based on what he wrote about the Buffalo Evening News in his annual letters.
 Warren Buffett business lesson #1: Success must be won slowly.
In the letter for the very next year, Buffett reported much positive news about the Buffalo Evening News. A "unanimous and strongly worded decision of the Federal Court of Appeals in New York" reversed the injunctions which have interfered with the Sunday edition. Additionally, circulation of the Sunday edition was "rising steadily," and they were able to buy out some labor contract provisions in 1979, which reduced their costs significantly. The owners of the competing newspaper also sold it, and the new owners raised their ad rates by about 10%, presenting an opportunity for the Buffalo Evening News by eliminating pricing pressure.
"We believe that the worst may be behind us in Buffalo," Buffett wrote.
He also emphasized that it was important to keep plugging away at the business, adding some sage advice for business owners, no matter what business they are in.
"Success in the market has to be won slowly, if it can be won at all, through creating a desirable value for customers," he added. "… But some success is occurring despite the damaged beginning."
Lesson #2: Be aware of the risks.
The paper did start to see problems in its weekday circulation, but Buffett and his team carried on, bearing the charges until things improved. Of course, that doesn't mean they turned a blind eye to the risks, as he warned investors about potential problems:
"If the competing paper succeeds in obtaining the kind of permanent injunctions ot [sic] is seeking, or if any extended strike shuts down the Buffalo Evening News, we believe that it will probably be forced to cease operations and liquidate, at an after-tax cost which could exceed $10 million."
Despite his awareness of the risks, Buffett still believed strongly in the business' future.
"We don't think either of the possible causes for permanent closedown is likely to occur but believe our shareholders should be made aware of the hazard. And as the hazard recedes, it should be emphasized that the News remains a valuable asset, with journalistic habits which should serve it well in the continuing competition."
Lesson #3: Be open about your problems.
It is just as important to be open about your problems with others as it is to not turn a blind eye to them. While many CEOs of major corporations have a habit of hiding issues from shareholders, Warren Buffett advises against this in business.
"It is, of course, a temptations [sic] when writing an annual letter to shareholders to gloss over difficulties, like those in Buffalo, and comment extensively converning [sic] successes. We recommend exactly the opposite emphasis to business managers who report to us, and we believe in practicing what we preach. Accordingly, year after year, we re-tell and extend the history of the News, creating the largest single section of our annual letter."
Lesson #4: Don't be scared off by nuisance litigation.
In one of his letters about the business, Warren Buffett explained how the Buffalo Evening News did not have a Sunday edition when his company acquired it. He also said that other newspapers without Sunday editions struggled by depending only on weekday editions, so it was necessary that they add a Sunday edition in Buffalo.
Unfortunately, when the Buffalo Evening News did add a Sunday edition, the only other newspaper in that city which had a Sunday edition filed a lawsuit against the paper. The lawsuit did result in some injunctions, which were appealed, and "created severe disruptions in normal circulation procedures under midwinter conditions and restricted business promotion practices of our subsidiary's paper while similar but more aggressive practices of the competing paper were allowed." However, despite the problems, the newspaper's Sunday edition began to grow in circulation, even while the litigation continued.
Lesson #5: Keep the big picture in focus.
Despite the many problems Warren Buffett's business encountered, he always kept things in perspective. He told shareholders that they could improve their earnings and returns by selling the Buffalo Evening News and reinvesting the proceeds in profit-earning assets. However, he focused on the big picture.
"That we are not even slightly tempted to do so [sell the paper] demonstrates our conviction that the proper course is to stay with the News until it either expires, or, much more likely, becomes a solid earner and employer."
Lesson #6: Give credit where credit is due.
Warren Buffett's business would not have been successful without a strong team, and he was very mindful of this with the Buffalo Evening News. He gave credit to News Editor Murray Light "for consistent delivery of a product which deserves and has received increased acceptance by the Greater Buffalo community."
He credited Light with providing strong content so that circulation of the Sunday edition increased from 156,000 copies in February 1979 to 173,000 copies in February 1980.
"The evidence seems clear that the Buffalo Evening News is by far the most respected newspaper in Buffalo, with a tradition of editorial objectivity and integrity and good citizenship, the result of editorial control of autonomous, community-minded local editors."
Buffett also credited long-time editor Alfred H. Kirchhofer, who was still going to the newspaper at the age of 87, for establishing "many desirable practices, large and small, which contribute to our optimism."
"It is said that an institution is often the lengthened shadow of a single man. That seems to be true at the News, where we regard Murray Light as a fit successor to Kirchhofer, preserving his basic value system while continuing to improve the paper."
Lesson #7: Take care of your employees.
Buffett also emphasized the importance of treating employees with respect. He said they would continue their "tradition of fair dealing with all newspaper employees and unions, who have performed loyally and well to help protect our common enterprise under difficult conditions."
His fair treatment of employees and unions paid off later when a strike did ensue at the newspaper. Warren Buffett was very clear about the damage that could have been done to the business, but because of how well the paper had treated everyone, it was resolved quickly.
"Fortunately, the amount of good will and good sense at the News was sufficient, as the matter worked out, to cause the strike to end in two days without, in the News' view, unfairness to unions which had settled earlier."
Although the strike did increase the paper's pre-tax losses and damage its competitive position a bit, the situation didn't turn out as badly as it could have.
Lesson #8: Sometimes business is about more than just money.
Buffett said in several of his letters that they could have sold the Buffalo Evening News and turned to more profitable ventures, but he clearly saw the business as more than just an outlet to make money.
"Plainly, considering the ambitions of other publishers to add to their newspaper holdings, the News could now be sold for considerably more than the amount at which it is carried in Blue Chip's consolidated balance sheet. However, we have no interest in selling. We are proud of the News and of our association with its people… who have led the News to its present position. We are proud, too, that we have nourished as well as we have the journalistic tradition we inherited from the News' legendary Editor, Alfred H. Kirchhofer, predecessor to Murray Light. We hope to be better known as the years pass as good stewards of good traditions."
This article first appeared on ValueWalkPremium
Updated on