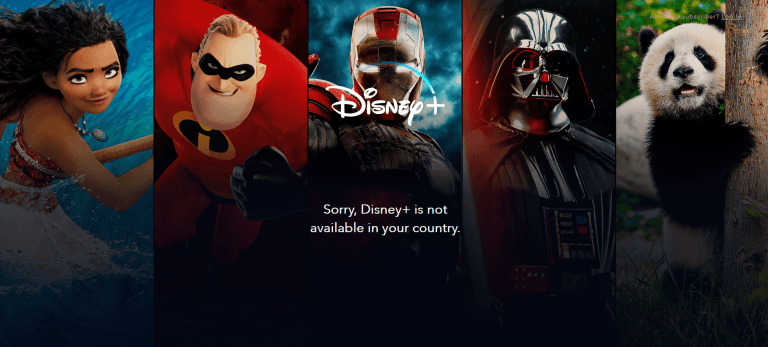 If you're unable to connect to Disney+, you're not alone. Today is the official launch day for the highly anticipated streaming service, but subscribers are already having problems with it. Many early subscribers are reporting that they're receiving an error message when they try to use the service.

Error message when unable to connect to Disney+
It seemed at first that Disney+ was ahead of the curve 9to5Mac reported that the service launched a little earlier than planned on both iOS and Android. However, it now seems possible that the media giant could have launched the service before it was ready because subscribers are reporting an error message.
According to The Verge, subscribers who are unable to connect to Disney+ are reporting that they're receiving this error message: "There seems to be an issue connecting to the Disney+ service. Please try again later if the issue persists." Aptly, the error message includes the images of Ralph and Vanellope from the Wreck-It Ralph movies, specifically, the second of the two movies, which is Ralph Breaks the Internet.
London Quality Growth Investor Conference: Buy Dassault Systemes
At this year's inaugural London Quality Growth Investor conference, Denis Callioni, analyst and portfolio manager at European investment group Comgest, highlighted one of the top ideas of the Comgest Europe Growth Fund. According to the speaker, the team managing this fund focus on finding companies that have stainable growth trajectories with a proven track record Read More
Not all subscribers are receiving this error, but social media is filling up with complaints about not being able to access the streaming service. On Twitter, the hashtag +DisneyPlus is trending, although most of the tweets seem to be praise and other positive news about the services launch rather than complaints about it not working.
Other problems with the streaming service
Down Detector reveals other problems with Disney+ which go beyond being able to use it at all. The website does show two spikes in complaints from users who are having problems with it. Aside from the error message, some subscribers are reporting that when they choose a movie to watch, there is no play button. It only shows the movie's picture and includes no way to actually start it.
One Roku user said the app loaded on their Roku TV, but no content displays. Instead, they receive a spinning circle. Still others say they're getting "Error Code 76," and others say the streaming service works on their phone, but no content is available if they try to view anything on their TV.
Although Disney doesn't appear to have officially acknowledged that some users are unable to connect to Disney+ the company has undoubtedly been monitoring the launch, so we would expect a fix very soon.
Updated on