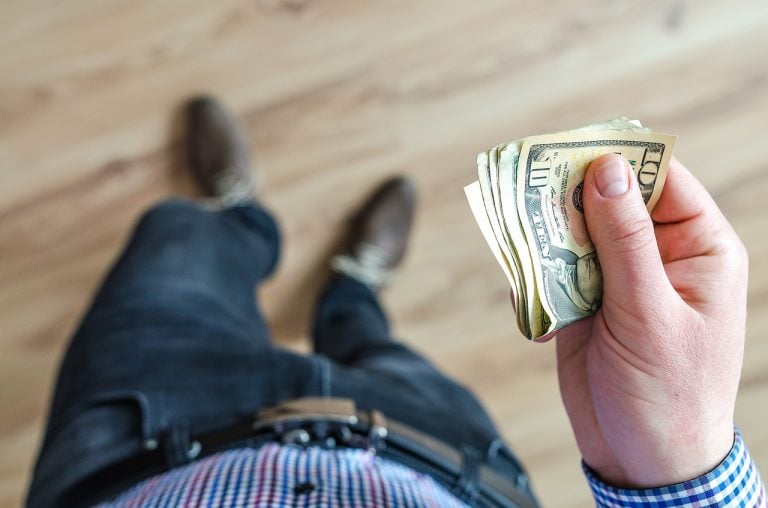 A debt is a debt, no matter what part of the world you live in. So whether it's a credit card debt, medical debt, automobile loan debt, personal loan debt, business debt, student loan debt, or unpaid utility bills, you owe a business or someone money. And it shouldn't surprise you that the term debt has been around even before money existed. It existed since ancient times when people depended on the barter system, possibly as far back as 3000 BC. During that era, a debtor and his family were not hounded by a debt collection agency but forced into debt slavery, doing physical labor, until the creditor was compensated.
Q3 2019 hedge fund letters, conferences and more
Maran Capital Doubles Down On Small Caps Despite Losses
Dan Roller's Maran Capital Management returned -15.7% net of all fees and expenses in the second quarter of 2022, according to a copy of the fund's update, which ValueWalk has reviewed. Overall, the fund has lost -25.3% in the year, although it has returned approximately 14% per annum net over the past five years. Roller Read More
Luckily the ways of the past have changed. Now, your debt is most likely passed off to agencies that buy debt.
Debt Collection Agency
Often businesses do not have the time or resources required to collect a debt. They package several accounts and sell them collectively to a debt buyer. This process is typically completed through bidding at a fraction of its face value. The type of debt and how old it is, influences its price.
For instance, an older debt costs less because it is less likely to be collectible. Similarly, a mortgage debt is worth more than a basic utility debt. Since the debt has been purchased, the original creditor will not receive any money. The debt buyer keeps everything.
Debt on the rise
As the cost of living soars, people are caught in the tight circle of expenses. More and more people are heading into debt. As lending options across the globe are increasing, so too are the levels of debt.
Nearly three out of every four millennials in the United States has some form of debt, while almost a third of British people believe they will never clear their debts in their lifetimes. Before, it was considered shameful to be in debt. Now, it seems that being in debt is more normal than ever.
But remember, whether you live in the US or the UK, debt collection agency strategies have only one aim- to collect the money. However, there are several differences between the American and British systems.
The key difference is in their culture
For centuries, the UK has been acknowledged as a 'creditor-friendly' nation. It enforces laws concerning bills of credit and debt very stringently. In fact, this is the reason that the UK flourished in the past as a center of trade.
Borrowing was taken very seriously. The government made sure that individuals understood the risk of taking loans as well as the responsibility of repaying them. It allowed creditors to seize and control a debtor's assets quite swiftly. And while the economy may suffer a slower growth, it backed a safer environment for lenders.
On the other hand, the US proved to be more agile in the lending market. It has been recognized as a 'borrower-friendly' nation. By providing more leniency for businesses and supporting them in taking greater risks, this country prides itself as a land of opportunities.
Taking brave, high-risk decisions is encouraged and applauded. The emphasis was and still is on success. The system does not necessarily promote financial responsibility, so the lender should be cautious at all times.
Much of the information about a borrower can be acquired from credit assessment companies. However, the regulation around privacy and verification by third-parties has made validation of such documents difficult. Therefore, debt collection agency staff need to use innovative technology to verify credit information. Moreover, they must maintain close relationships with their borrowers as well as keep track of their payments.
Court actions for collecting debts
Usually, a creditor sues when a debtor has defaulted or not made payments on time. Typically, there are set laws about the period in which a creditor can begin court action. It can be 120 days, 180 days, or even as long as 190 days. However, the length of time varies depending on the type of debt.
When an individual or business does not make payments in the UK, the debt collection agency can obtain a court judgment. This can take 6-8 weeks, if uncontested. Generally, the UK police do not cooperate when it comes to dealing with relatively low-value white-collar crimes. And getting information about past convictions is difficult.
However, the court process is cheaper and quicker. There are several stages, and each one may require further court action. But if any step is contested, it may prove to be an expensive route. Moreover, if a payment plan cannot be agreed upon, the court will instruct high court enforcement officers to seize movable assets or a charging order over assets.
On the other hand, insolvency may not be punitive in the US. But going to court is a costly affair. It takes around six months to get the case into court. It is a slow process, but once the court judgment is awarded, a creditor can track down the debtor's assets. All assets, including any that are overseas, can be seized until all dues are repaid.
How long can debt collection agency lawyers chase a debt?
Each country has a different statute of limitations. The 'limitation period' starts from the time of the last payment or any acknowledgment of the debt. Unfortunately, it does not take into consideration the total length of time you've been making payments.
A County Court Judgment (CCJ) is a type of court order in England, Wales, and Northern Ireland that is registered against you if you fail to repay the money you owe. The Limitation Act 1980 grants a creditor six years to chase unsecured unpaid debts or twelve years for certain mortgage shortfalls. Scottish law sets the time for five years, after which the debt becomes statute-barred unless the court issues a Decree before the five year period.
So if a CCJ has been initiated before the limitation period has passed, it can be enforced at any point. And there is no limitations period for these.
In the US, this time varies depending upon which state a person resides and the type of debt, but most have between 4-6 years. If for some reason, enough time elapses between correspondence of a debtor and creditor, any outstanding debt after the statute of limitations is then labeled as a time-barred debt.
Some states prohibit collectors from recovering a debt once it's past the statute of limitations, but there is no guarantee that an old debt has not been sold off to a debt collection agency. In any case, court summons should never be ignored. Failure to respond allows a judge to issue a default judgment, thereby giving the agency the right to access wages or any other money in the bank.
Wrapping up debt collection agency practices
There are significant comparisons between the American and English debt collection systems. But as these two popular, developed nations prosper, they offer vast financial structures for success- and even a failed attempt.
But perhaps their differences are rooted in their unique sociological and cultural attitudes towards insolvency and debt recovery. While England still holds a stigma against bankruptcy, it stands to tie responsibility with management, even if an entity fails. The English process provides an easily accessible system available to, and utilized by, debtors of all sizes.
The US business culture considers bankruptcy as a quick escape from creditors. There is significantly less negative perception, and it's often promoted as an opportunity to reorganize and rehabilitate the debtor. In most cases, a bankrupt individual can retain his residential property, tools of trade, and a monthly income of up to $10,000 a month. And because the American system is subsequently a drawn-out, costly process, it's seen by many as the preserve of larger debtors only.
However, the power and flexibility of both debt collection systems offer a long-term solution for everyone, whether it is the debtor or the creditor.
Updated on