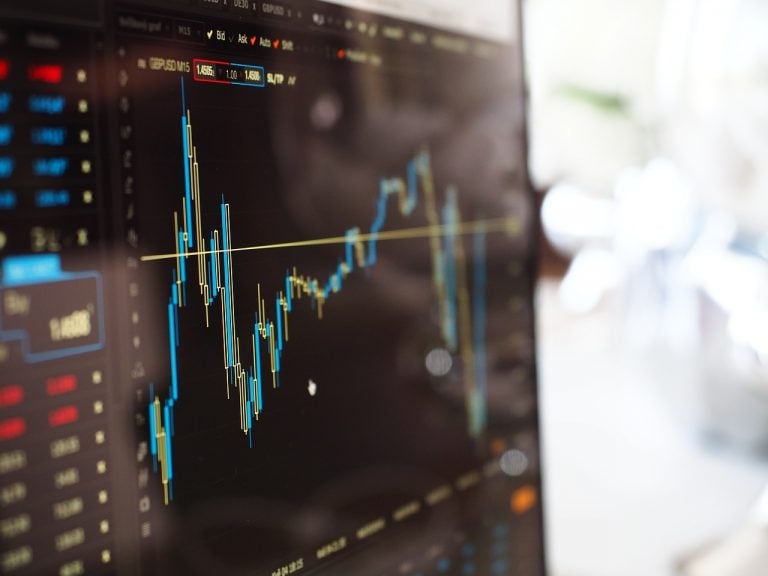 I am a big fan of the following quote from Rob Arnott regarding true value of stocks: ""Returns are for the most part a matter of simple arithmetic…. Much of our industry seems fearful of basic arithmetic of this sort."
Q3 2019 hedge fund letters, conferences and more
Crypto Hedge Fund Three Arrows Blows Up, Others Could Follow
A few years ago, crypto hedge funds were all the rage. As cryptocurrencies rose in value, hundreds of hedge funds specializing in digital assets launched to try and capitalize on investor demand. Some of these funds recorded double-digit gains in 2020 and 2021 as cryptocurrencies surged in value. However, this year, cryptocurrencies have been under Read More
These are such strange words. The experts in the investment advice field are fearful of simple arithmetic. That cannot be so. Yet I know from personal experience that it is so. So it is an exciting reality that Arnott worked up the courage to tell it like it is.
Why are people afraid of arithmetic? Because numbers-based arguments have a power that word-based arguments do not. If I say "I believe that stocks are more risky than usual today because of the high valuations that apply," people on the other side can dispute the claim. They can say that the high valuations are justified for all sorts of reasons. But if I point out that high prices have been correlated with low returns for as far back as we have records of stock prices, what can be said? I suppose that someone could say that they believe that it is all going to turn out different this time. But that's not a terribly compelling argument. Math cuts to the chase. It's objective. We tend to distrust subjectivity, so arguments that are math-based are given extra points.
Fear
The numbers show that Buy-and-Hold strategies are a bad idea. There is a strong correlation between today's CAPE level and the return that stocks will provide for the next 10 years. So we know that stock investing risk is not static but variable. Investors who want to maintain the same risk profile over time must be willing to engage in market timing to do so.
Why don't we just tell everyone that? Wouldn't that be the obvious way to go?
Yes, but for one troublesome reality.
The number on the bottom line of our investment portfolio reveals whether we will be able to retire at the age at which we hope to retire. If valuations affect long-term returns, we need to divide that number by two (since stocks are today priced at two times fair value) to identify the true value of our stock holdings. What's the fun in that?
Our rational minds tell us that we are better off knowing the true value of our stock holdings. But the Get Rich Quick urge that resides within all of us tells us that the inflated Buy-and-Hold numbers possess much more appeal. If we could just make that numbers-based stuff go away, we could have what we want. So we don't take kindly to experts who make it a practice to employ numbers-based arguments. They are disappeared. And all the others who see what happens to the ones who stick their necks out become "fearful" of making use of numbers-based arguments themselves.
Reality
When I am trying to understand the crazy realities of the investment advice world, I find that it helps to make analogies to other fields of human endeavor in which people are asked to come to terms with clear but very much unwelcome information bits. A man is deeply in love with his fiance and his friends show him evidence that she is cheating on him. Does he thank them for helping him out before he gets deeper in a jam? Or does he strike out in anger at the ones seeking to bring an important truth to his attention?
If Arnott worked in the relationship advice field, he would be noting that experts are fearful of photography. Many of us are capable of deceiving ourselves into believing that our fiance is loyal until we are presented with photographic evidence that this is just not so. Seeing undeniable evidence makes us angry, as often as not at the people who presented the undeniable evidence.
The human has been described as the reasoning animal. We certainly are capable of engaging in reasoning. But I think that it might be more accurate to describe us as the rationalizing animal. We employ out reasoning powers to avoid facing important truths as often as we use them to uncover important truths.
Reason and true value of stocks
Additionally, we use reason when we sense that it will take us to a place where we want to go. We use our reasoning powers to step out of the way of reality when we sense that reality is something other than what we want it to be. Investment experts are fearful of arithmetic because arithmetic makes it too concise and too clear that the numbers on our portfolio statement are not a good reflection of the realities. We don't want to be informed, we want to enjoy sleeping a while longer. And math has the annoying habit of insisting on the recognition of reality.
I like math. I don't much enjoy working numbers and I am much more a words guy than a numbers guy. But I like it that arithmetic can cut through the marketing slogans that dominate much of the discussion in this field and reveal in a clear and frank way what is going on. The risk of stock investing is that it is so easy for the investor to kid himself about the true and lasting value of his stock holdings. That horrible math stuff makes it a lot harder to walk down that dark (in the long run) path. I love arithmetic for its truth-telling power even though I get it that it is not the easy way to the turning of a quick buck.
Rob's bio is here.
Updated on