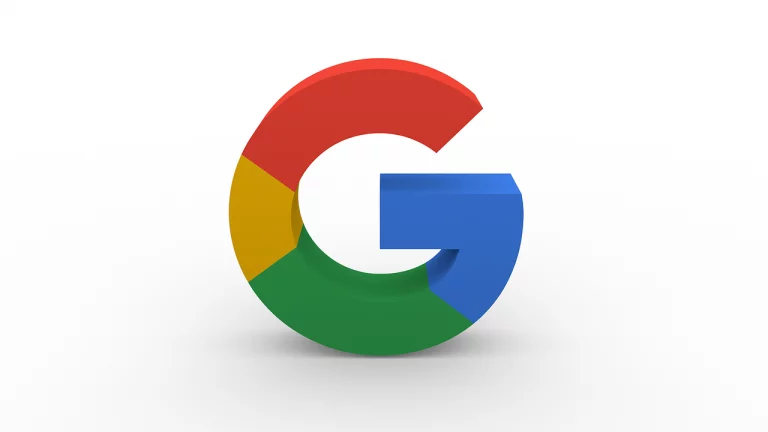 Google made its very first acquisition in 2001 when it purchased Dejavue, which was later integrated into Google Groups. Since then, the search engine behemoth and its parent company Alphabet have acquired about 250 companies. Some of them were duds while others have turned out to be masterpieces. Its latest purchase of Fitbit for $2.1 billion is one of the biggest acquisitions by Google. Here we take a look at the top 10 biggest acquisitions the search engine giant has ever made.
The company has spent close to $30 billion on the top 10 largest acquisitions. Even though advertising remains the biggest source of its revenue, Google is aggressively investing (and buying businesses) in a wide range of areas, especially where Google itself doesn't have any special expertise.
Before we look at Google's biggest acquisitions, it's worth mentioning that it acquired Android for just $50 million in 2005. Today, Android powers more than 80% of the world's smartphones. And Google has built a whole bunch of products and services around Android. It's probably the best $50 million Google has spent on an acquisition.
How To Invest In India's Growth with INDF's Amit Anand
ValueWalk's Raul Panganiban interviews Amit Anand, Co-Founder of INDF, and discusses his approach to investing and why India Financials are very attractive today. Q1 2021 hedge fund letters, conferences and more The following is a computer generated transcript and may contain some errors. Interview with INDF's Amit Anand
10- ITA Software, $700 million (2011)
In 2011, the search engine giant spent $700 million to buy ITA Software, an airline IT and services provider. ITA Software was powering the reservation systems for leading airlines as well as travel sites. Even Bing Travel uses the ITA technology. With this acquisition, Google purchased the infrastructure behind the travel products of its rivals. The company has also integrated ITA technology into Google Flights.
9- AdMob, $750 million (2009)
Mobile advertising company AdMob was just three years old when Google snapped it up for $750 million. The search engine giant sensed the potential of mobile advertising as the smartphone adaption skyrocketed. A decade later, Google is the strongest player in the world of mobile advertising.
8- HTC's Pixel smartphone division, $1.1 billion (2017)
A couple of years ago, the search engine giant reached a deal to buy the Pixel smartphone division of Taiwanese company HTC. The acquisition brought a portion of HTC employees to Google, and helped the search engine giant establish a manufacturing presence in Taiwan. It allowed Google to control both the hardware and software of Pixel phones to offer the best possible user experience.
7- Waze, $966 million (2013)
Waze is a smartphone mapping and navigation platform with features like Spotify integration and real-time traffic updates from other Waze users. The Waze acquisition not only brought 50 million new users to Google, but also helped improve Google Maps functions. Waze remains an independent app on iOS and Android, though.
6- YouTube, $1.65 billion (2006)
This was Google's first-ever billion-dollar purchase. When Google acquired YouTube for $1.65 billion, many said the company overpaid for the video platform. But more than a decade later, it's safe to say that YouTube alone has more than paid for all other acquisitions on this list. The platform boasts over two billion monthly active users, and accounts for more than 6% of Google's revenues.
5- Fitbit, $2.1 billion (2019)
Google's Wear OS software for smartwatches has been struggling to gain traction. The $2.1 billion acquisition of Fitbit will not only help it strengthen the Wear OS ecosystem but also compete with Apple Watch. Fitbit sold 14 million smartwatches last year. Fitbit's stock price has declined from $47.5 in July 2015 to just $6.9 this month due to fierce competition from Apple.
4- Looker, $2.6 billion (2019)
Google lags behind Amazon and Microsoft in cloud computing. The company has stepped up its cloud play to catch up with Microsoft and Amazon. It spent $2.6 billion on Looker to grow its cloud offerings and solve some of the 'biggest challenges' of its customers. Looker is a business intelligence platform. According to the rumor mill, Google could make even bigger acquisitions in cloud computing in the coming months.
3- DoubleClick, $3.1 billion (2007)
Advertising has always been the main source of Google's revenue. DoubleClick was a display advertising company that Google acquired for $3.1 billion. The company has since integrated DoubleClick into AdSense, turning AdSense into the most powerful ad platform on the Internet. The DoubleClick acquisition also helped Google better monetize YouTube through ads.
2- Nest Labs, $3.2 billion (2014)
Google and many other technology giants saw the potential of smart home devices and the Internet of Things years ago. Google entered the smart home market with the $3.2 billion acquisition of Nest Labs in 2014. Nest is still not as big as Google would have hoped, most likely because the smart home market itself is not that huge. But the Nest-branded products are becoming increasingly popular in the US and several other countries.
1- Motorola Mobility, $12.5 billion (2012)
This is by far Google's largest ever acquisition. Google purchased Motorola Mobility for a staggering $12.5 billion. But just a couple of years later, Google sold Motorola Mobility to Lenovo for just $2.9 billion. It appears to be a terrible deal for Google, at least on paper. While Google might have sold the mobile-producing arm of Motorola Mobility to Lenovo, it had access to Motorola's vast portfolio of 20,000 patents which helped it strengthen Android.