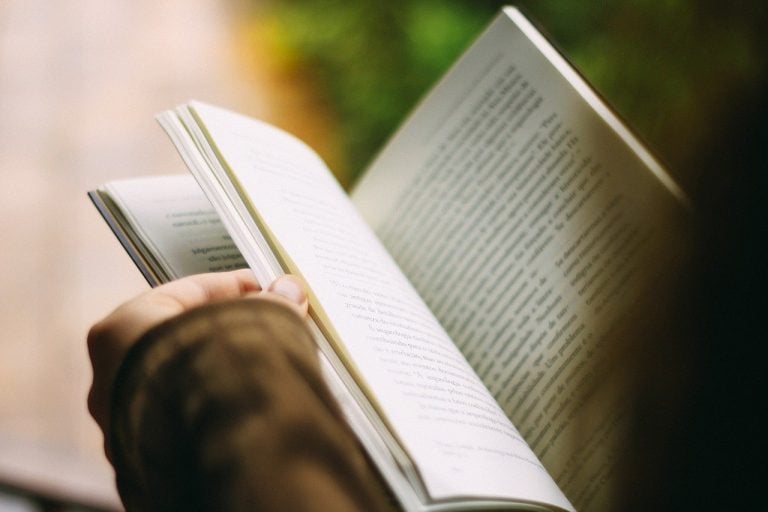 Thousands of new books – fiction, non-fiction, biographies, memoirs, cookbooks, and more – are published every year. 2019 is almost over, and it's time to take a look at this year's best books. The editors at Amazon have compiled a list of the best books of 2019. If you are planning to read some awesome books, here are the top 10 best books of 2019 to get started.
Psychotherapist and New York Times best-selling author Lori Gottlieb has been exploring the inner chambers of her patients' lives for years. But what happens when she finds herself as a patient in the office of another therapist? Maybe You Should Talk to Someone is a funny, witty, entertaining, and relatable portrait of what it means to be human.
Michaelides' The Silent Patient is a gripping tale of a happy couple living a perfect life, until the wife shoots her husband five times in the face. She never utters a word about the crime, refusing to talk or explain why she did what she did. A criminal psychologist determined to get her to talk uncovers secrets that force him to look into his own motivations.
Corsair Capital Profits From Goldman Sachs' SPACs [Exclusive]
Corsair Capital, the event-driven long-short equity hedge fund, gained 6.6% net during the second quarter, bringing its year-to-date performance to 17.5%. Q2 2021 hedge fund letters, conferences and more According to a copy of the hedge fund's second-quarter letter to investors, a copy of which of ValueWalk has been able to review, the largest contributor Read More
Noted actor and author George Takei's graphic memoir They Called Us Enemy is a beautiful tale of courage, love, and loyalty. In 1942 when Takei was just four years old, he along with thousands of other Japanese-Americans, found himself imprisoned within one of the American concentration camps, where they were kept for years. It's a deep dive into the early experiences that shaped an American icon.
Elizabeth Gilbert is the New York Times best-selling author of Eat, Pray, Love. Her new novel is an intimate and adventurous story of Vivian Morris, a fun-loving girl who navigates her life in New York in the 1940s. Gilbert explores the themes of promiscuity and sexuality without being ashamed about it.
If you loved Bad Blood, you'd want to read Super Pumped. The New York Times technology journalist Mike Isaac offers a detailed and entertaining look into the evolution of Uber. The transportation giant was flush with VC cash and headed by an ambitious leader. But it had become one of the most notorious startups in Silicon Valley. The journey and bad behavior of Uber founder Travis Kalanick has become a cautionary tale in the Valley.
The latest novel from the author of The Night Circus is a magical love story in a secret underground world. Protagonist Zachary Ezra Rawlins tries to make sense of this secret world where lovers pass notes across time and the dead whisper stories. Zachary travels the mysterious world and discovers his own life's purpose.
4- Quichotte by Salman Rushdie
Salman Rushdie is one of my all-time favorite authors. Quichotte is a hilarious story of a courtly salesman who falls in love with a TV star. Many have described it as the Don Quixote of modern times. Quichotte sets off to prove that he is worthy of the TV star's hand. This satire on our world is a hilarious masterpiece.
Wild Game is an exquisite memoir that will keep you hooked until the last page. Adrienne was just 14 when her mother started dating Ben Souther, and young Adrienne became her mother's confidante and helpmate. The affair between Adrienne's mother and her husband's best friend would profoundly impact the lives of everyone involved, including Adrienne.
Time magazine has listed The Nickel Boys among the top 10 best fiction books of the decade. Pulitzer Prize-winning author Colson Whitehead has set this novel in the Jim Crow-era Florida. Through the story of two boys Elwood and Turner in an era when juvenile reform schools abused young black men, The Nickel Boys sheds light on cruelty and prejudice.
Margaret Atwood's The Testaments has been named the best book of 2019. The novel is set more than 15 years after the events of The Handmaid's Tale. You can read it as a companion to The Handmaid's Tale, but The Testaments also stands on its own. It delves into the inner workings of the totalitarian regime of the Republic of Gilead, and how the regime begins to fracture.