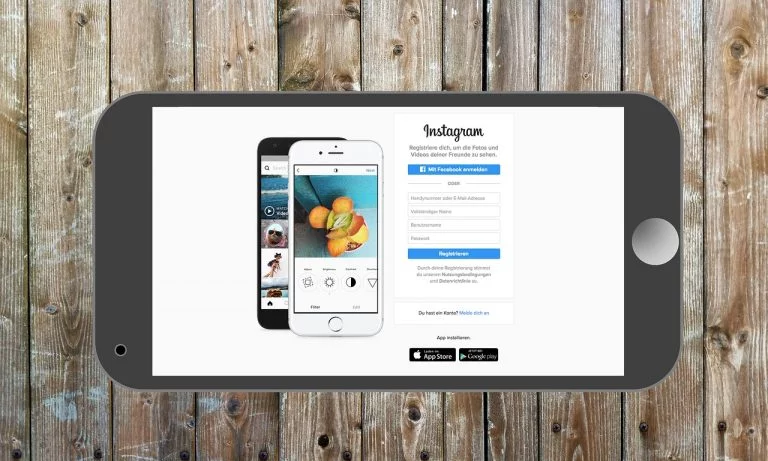 Facebook – with Instagram and WhatsApp in its hands – seemed invincible in the social media market. Facebook's entire business model depends on keeping you glued to one of its apps for as long as possible, and showing you relevant ads. But Chinese app TikTok has taken the social media world by storm. It is topping Instagram in terms of the number of downloads in several countries. In this TikTok vs Instagram comparison, let's check out if TikTok has become a serious threat to Facebook-owned Instagram.
TikTok vs Instagram: Social entertainment vs social media
TikTok and Instagram are not similar. Instagram is a photo- and video-sharing app where people post selfies, Instagram Stories in photo and video formats, and IGTV videos. Instagram is more about letting your friends, followers, and fans know what's going on in your life. The app also has a direct messaging feature.
Over the years, Instagram has turned thousands of creators into social media celebrities that reach hundreds of thousands of followers.
Hedge Funds Earn Their Fees In 2020 With Big Profits
Hedge funds have been one of the big winners of 2020. Funds and their managers have faced criticism over the past decade for failing to match the broader market's performance, despite their higher fees and the advantages they claimed to have over other market participants. Q3 2020 hedge fund letters, conferences and more However, over Read More
In an internal meeting, Facebook CEO Mark Zuckerberg described TikTok as "almost like the Explore Tab that we have on Instagram." But TikTok is much more than that. Owned by China's Bytedance, TikTok is more of a social entertainment platform where people make short 15-second videos soundtracked by music or audio clips from movies, songs, and TV shows.
TikTok recommends videos to people in the same way as Instagram Explore, and it shows content in the vertical format like Instagram stories. You can scroll up and down to navigate through videos. TikTok gives you a bunch of tools such as filters, an enormous library of audio clips, and it encourages you to engage with others through "response" videos, dare-like challenges, and dance memes.
Similar to Instagram, TikTok makes your videos discoverable via searches and hashtags. While Instagram is about sharing the happenings in your life, TikTok is about entertaining your audience through funny, whimsical, and goofy videos.
User base
Instagram has more than a billion monthly active users (MAUs) and over 400 million daily active users worldwide. Most of its users are Generation Y or millennials. Instagram's base has a relatively larger number of female users.
According to analytics firm SensorTower, TikTok has been downloaded more than a billion times outside China. Its Chinese install base is undoubtedly huge. Mark Zuckerberg said a few weeks ago that TikTok has become bigger than Instagram in India, one of Facebook's largest markets. It has also become insanely popular in the United States. It is gaining more downloads than Instagram on both Android and iOS in the US.
TikTok has a relatively younger user base than Instagram. Nearly half of its users are teenagers, and more than 65% users are under 25 years old. The app is equally popular among male and female users. However, a large number of millenials and boomers install the app out of curiosity, and end up ditching it after a while.
According to the Search Engine Journal, Instagram's engagement has been declining recently. Brands are struggling to get engagement on the platform. An even bigger concern for Instagram is that many of its influencers and creators are joining and actively embracing TikTok. And some of those popular creators are encouraging their followers to install TikTok to access their exclusive content on the Chinese app.
TikTok is investing heavily in marketing its creators and helping them reach a wider audience. New creators can build a large audience quickly.
TikTok vs Instagram: Advantage TikTok?
Instagram shows you ads in the news feed and in stories to generate revenue. It means the app has to hold your attention for money. But the younger generation – especially in China, India, and the US – is getting addicted to TikTok. It means a portion of the ad dollars that were going to Instagram and Facebook would now go to TikTok.
TikTok generates revenue through in-app purchases such as digital gifts and emojis. But it's also ramping up its advertising business, showing you portrait-mode video ads. Also, unlike Facebook and Instagram, TikTok has access to both the Chinese and international markets. Facebook's apps don't have access to 1.4 billion people in China.
TikTok is unlikely to replace Instagram, but it could become a good alternative source of entertainment for users. Most users won't abandon Instagram for TikTok, but the amount of time they spend on Facebook's photo-sharing app could decline.
Conclusion
In recent months, TikTok has come under regulatory scrutiny in the US and a few other countries. Washington is investigating it over the acquisition of Musical.ly. It has been accused of censoring content related to the Hong Kong protests.
Despite the regulatory setbacks, TikTok has witnessed explosive growth in the US and other countries, and is expected to keep growing rapidly. In contrast, Instagram's growth rate is expected to slow down from 13% in 2018 to 8% in 2018.