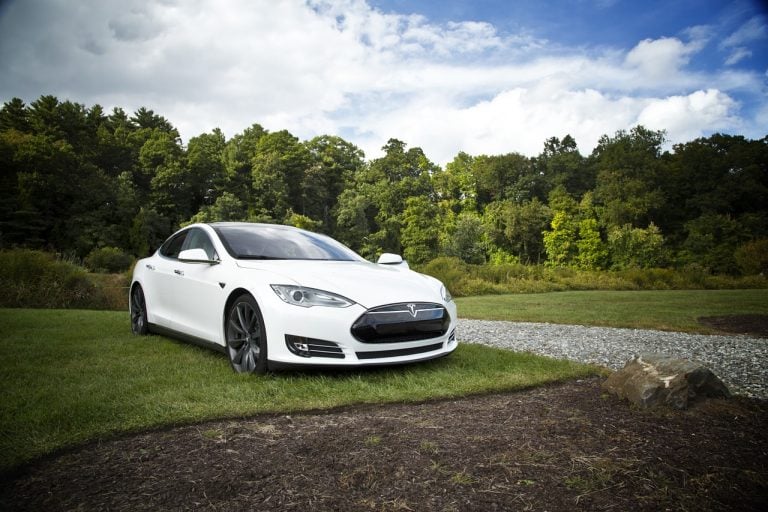 Whitney Tilson's email to investors discussing Tesla wins positive outlook from S&P as cash flow takes shape; Thousands of Tesla owners share their close calls with autopilot; Tesla's REAL safety record; Garmin self-flying plane.
1) This is why Tesla was up today:
Q3 2019 hedge fund letters, conferences and more
Crypto Hedge Fund Three Arrows Blows Up, Others Could Follow
A few years ago, crypto hedge funds were all the rage. As cryptocurrencies rose in value, hundreds of hedge funds specializing in digital assets launched to try and capitalize on investor demand. Some of these funds recorded double-digit gains in 2020 and 2021 as cryptocurrencies surged in value. However, this year, cryptocurrencies have been under Read More
Tesla Wins Positive Outlook From S&P as Cash Flow Takes Shape
By Elizabeth Rembert
Outlook revised from negative given debt reduction, more cash
Company paid off a $566 million convertible bond last week
(Bloomberg) --
Tesla Inc. won a stamp of approval from bond grader S&P Global Ratings, as Elon Musk's electric-car maker may be a candidate for a credit upgrade.
.............
Still, there are risks to S&P's outlook, namely around execution and demand. S&P also said that while Tesla is cutting debt, its burden remains high at around $11.8 billion.
2) My experience with Tesla owners is that they LOVE Autopilot, which is confirmed in this survey of 5,000 Model 3 owners: Thousands of Tesla Owners Share Their Close Calls With Autopilot
I love the Volvo Pilot Assist on my XC60 as well. It doesn't have nearly the capability of Autopilot, but the frontal collision avoidance has definitely saved me from rear-ending a few cars…
3) Tesla just released its Vehicle Safety Report for Q3, noting:
In the 3rd quarter, we registered one accident for every 4.34 million miles driven in which drivers had Autopilot engaged. For those driving without Autopilot but with our active safety features, we registered one accident for every 2.70 million miles driven. For those driving without Autopilot and without our active safety features, we registered one accident for every 1.82 million miles driven. By comparison, NHTSA's most recent data shows that in the United States there is an automobile crash every 498,000 miles.
But, like so much of what Tesla says, it's bullshit because drivers are MUCH more likely to have Autopilot engaged when cruising down the highway, when accidents are FAR less likely (on a per-mile-driven basis). Of course, Tesla doesn't release the underlying, granular data (which it of course has) to allow proper analysis.
For more on Tesla's REAL safety record, see my friend Chris Brown's analysis from 15 months ago: Tesla's Driver Fatality Rate is more than Triple that of Luxury Cars (and likely even higher). Excerpt:
Tesla's mortality rate (41 deaths per million vehicle years) is so much higher than the average luxury car (13 deaths per million vehicle years) that when comparing the two, the difference is hugely statistically significant. The difference is 28 additional deaths per million vehicle years, with a confidence interval of 11 to 63, and a p-value of 0.0001.
Remember that, unless California Tesla driver deaths magically went to zero in 2016 as Tesla increased production, and unless there were zero unreported deaths in the rest of the world, the true value for Tesla's fatality rate is likely even higher. Regardless, Musk's assertions that Tesla is the "safest vehicle" on the road or "four times better than average" are ridiculous untruths. Tesla's driver fatality rate was massively higher than luxury peers, and at least 37% higher than the average 2011–2014 car. Musk's "safest vehicle" on the road claim is as phony as his 2016 solar neighborhood.
4) I come from a family of private pilots. My father learned to fly a two-seater Aeronca in his last year of high school and has continued to fly ever since - about 60 years! He now flies his own Cessna in Kenya, where my parents have retired. He flies out of a grass airstrip on a tea plantation near their home outside Nairobi. Here's a picture (that's my mom – my dad's behind the door):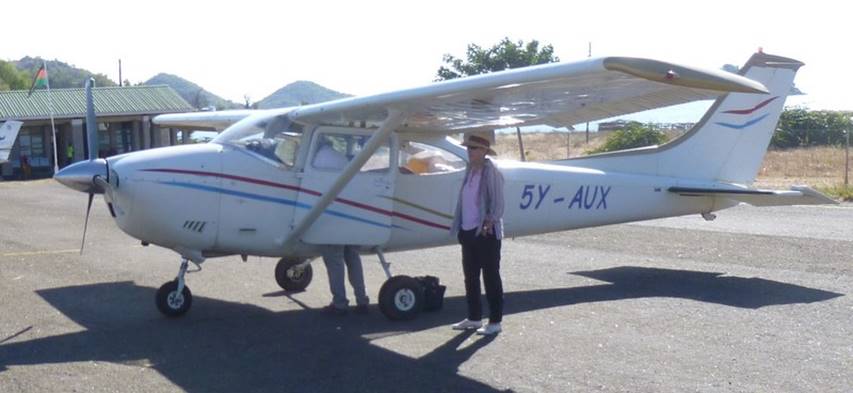 In addition, my sister, who lives in the area, owns and flies a motorized glider: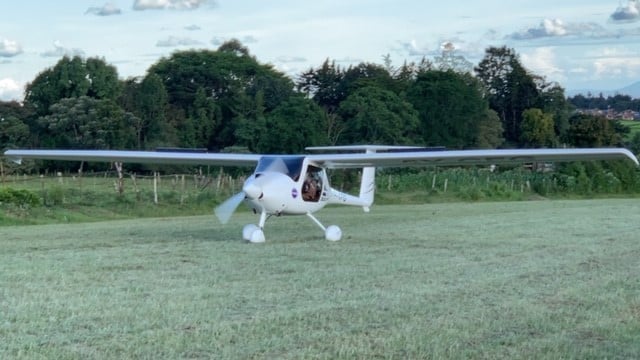 Someday maybe I'll learn to fly as well…
I share this because Garmin (GRMN) has just announced amazing an new technology called "Autoland" that will detect if a pilot is unresponsive, or can be activated manually by any of the passengers. Once activated, it takes over control of the plane, determines the best airport, and lands the plane. Check out this website and this two-minute video about it.
Best of all, I have no doubt that the system actually works – a sharp contrast to Tesla (TSLA) CEO Elon Musk's absurd claims that there will be a million Tesla robocars on the road within a year…
Updated on