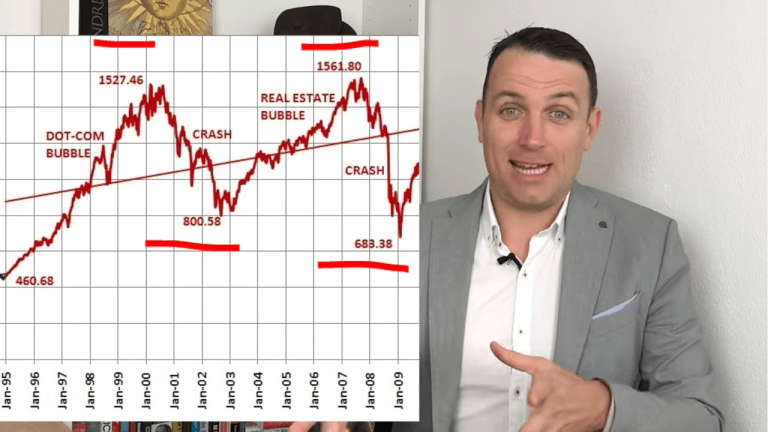 Sven Carlin discusses his stock market crash strategy for 2019 and 2020. That stock market will crash, that is for sure, I just don't know when and I have to maximize my long-term stock market returns in the mean-time.
My Strategy for 2019 and 2020
Q3 2019 hedge fund letters, conferences and more
Odey Discusses Howard Marks' Astute Observation On Why Hedge Fund Alpha Is Increasingly Rare [January Letter]
According to a copy of the firm's January investor update which ValueWalk has been able to review, the Odey Asset Management Odey Special Situations Fund returned 7.7% in January, outperforming its benchmark, the MSCI World USD Index, by 8.7%. Q4 2020 hedge fund letters, conferences and more The $60 million fund, which Adrian Courtenay manages, Read More
Transcript
Good day fellow investors, there is so much talk about an imminent stock market crash and recession coming, that I really want to give you my perspective on this and how you can prepare for the next stock market crash, how you can take advantage of it and how you can end up wealthier, happier and better it from a financial perspective. Now, nobody likes the stock market crash, people are obviously very concerned because the last two times when there was a stock market crash and the recession, stocks fell 50%. I wouldn't like to see my portfolio go down 50% and I assume you don't also.
But there is a difference between timing the market and maximising long term investment returns which is the best way to prepare for what ever might happen in the future. Many see the crashes from the best and would think okay, now it's the best time to say sell everything, say goodbye to investments and that's it.
Well, today the situation isn't much different than 2010-11, in the aftermath of the Great Recession, when stocks rebounded, and everybody thought, okay, it's up, it's already a next bubble. Let's sell everything 2013 people were selling because of the European crisis. 2015-2016 people were selling with because of the expectations that China will slow down, global slow down, oil prices dropping fastly. 2018 December trade wars, again, a huge seller in the market.
Dividend accumulation while maintaining a market crash strategy
However, all of those that sold in those dips and negative times. Last a lot missed out on huge gains, because since 2009, the S&P 500 is up, what four times so selling is not the answer because you never know what will happen in the future. You need To have a strategy that will give you the best returns over the long term. And that strategy comprises five points.
From my perspective, it's not timing the market, it's time in the market, you need to take advantage of dividends, takeovers, and inherent normal individual stock price volatility, you need to stay true to fundamentals focus on earnings, you need to own assets, because we have seen what the Fed has been doing lately and what all other central banks have been doing. And they will continue to do that to prevent any stock market crash and or recession.
So it's smart to be invested. And then number five, you have to always put all the things out there in relation to what your are you what your financial goals are. If you need to retire tomorrow and you need the money, then of course, you're not going to invest in stocks. So let me explain you the strategy I think anyone can apply to maximise long term investment returns based on those five points. If you invest for the long term trying to time the market is extremely costly.
How to prepare a stock market crash strategy
Just think of December 2018. The news was mostly bad trade wars recession, China's slowing down etc. Many sold during December 2018. And they regret it now. The stock market the s&p 500 take an example is up 20%. A similar situation was in 2015. Oil prices were falling the expectation that China will slow down global growth will slow too many sold in January 2016. And they surely regret it now as the s&p 500 is up 50%. So selling is not the smart decision. If not based on fundamentals or your personal financial situation your life goals, which is something we'll discuss in the coming points. Let's see how things pan out numerically narrow has calculated how much having impact There's lost by missing out on the top performing days.
And those top performing days are usually when most people sell or just after most people sell think October 2008 or March 2009. The differences are staggering. An investor with 1000 invested in 1989 with have ended up with 17,000 by 2018 just missing the best days 10 best days would have brought down that investment by 10,000 to 7020 best days to 3000.
So it's crazy to try to time the market bit because most probably you will lose a lot on that also same situation from 2009 those that means that 20 top performing months in this case, those lost money in the period simply the impact of missing 10 best date on the footsie or share it.