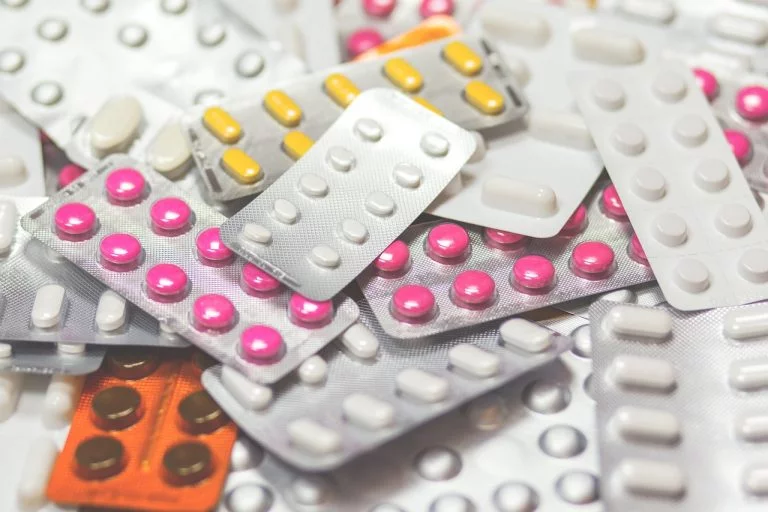 Amazon regularly adds new capabilities to its voice assistant, Alexa, and lately, the focus has been on healthcare. The online retailer has now added a simple, yet crucial feature to Alexa. This new feature is the ability to refill your prescriptions and remind you to take your medicine. You can easily set Alexa to remind about medicine and request prescription refills.
Alexa can request prescription refills
Amazon announced these new capabilities yesterday. The company said users have long been asking for the ability to remind about daily medication. Amazon has not only added that ability but has taken it to the next level. Instead of users setting their own reminder parameters, the feature lets them use pharmacy prescription information to set reminders.
Amazon has partnered with Omnicell to add the new capabilities to Alexa. Presently, the feature is available only to Giant Eagle Pharmacy customers. The company has promised to add more pharmacies by next year.
Sabrepoint Capital Is Shorting SPACs For 2021
Sabrepoint Capital Partners was up 16.18% for the fourth quarter, bringing its full-year return to 27.49% for 2020. The S&P 500 Total Return Index gained 17.4% during the year. The fund with $300 million in assets under management reports that its long positions contributed 55.2% to its 2020 return, while its shorts subtracted 16.7%. Q4 Read More
"We believe this new Alexa feature will help simplify the way people manage their medication by removing the need to continuously think about what medications they've taken that day or what they need to take," Amazon's head of Alexa Health & Wellness, Rachel Jiang, said in a press release.
Amazon has in place privacy protections to ensure that no one else finds out about your medical history. For instance, you will need to use your Alexa voice profile and a personal passcode to access the data. Moreover, any communication or interactions with the pharmacy are redacted to prevent others from looking at the mobile app. Users will also be able to review and delete their voice recordings using the Alexa app.
How to set Alexa to remind about medicine
Now that you know about the new Alexa capabilities, let's see how to set Alexa to remind you to take medicine and also request prescription refills;
Download the Giant Eagle skill app.
Enable the Giant Eagle Pharmacy skill and link your account.
Create an Alexa voice profile and set up a personal passcode.
To start setting reminders, you will have to say, "Alexa, manage my medication."
Alexa will now help you review your current prescriptions and set reminders accordingly.
Now Alexa will have an answer to, "Alexa, what medication am I supposed to take right now?"
To ask Alexa to refill a prescription from the pharmacy, you will have to say, "Alexa, refill my prescription."
Focus on healthcare
Amazon has big plans for the healthcare segment, thanks to its acquisition of PillPack earlier this month. The online retailer will want to integrate PillPack's capabilities into as many businesses as it possibly can. The company already offers a few healthcare skills, such as providing a daily health tip via Cigna Health Today, booking an urgent appointment with Swedish Health, and checking blood sugar results with Livongo.
Earlier this year, Amazon also added the ability to design HIPAA-compliant apps using the Alexa Skills Kit. Such a feature meant that insurers, digital health startups, hospitals and other related parties could easily manage their patient data via voice.
Other recent initiatives from Amazon into healthcare include the launch of Amazon Care in September. It is a primary care service for its employees that combines prescription deliveries, at-home or in-office doctor's visits and telemedicine checkups under one program.
Recently, Haven Healthcare, which is a joint venture between Amazon, JPMorgan Chase and Berkshire Hathaway, revealed its first major breakthrough. The company announced health insurance plans for employees that feature wellness incentives. Another major feature of the plan is that it does not have any deductibles.
Growing use of voice assistants in healthcare
There is a massive potential for using voice assistants in healthcare. According to the Voice Assistant Consumer Adoption Report for Healthcare 2019, about 7.5% of users have already used a voice assistant for healthcare. Although most of those who used the technology are younger than 30, the data reveals that those between 45 and 60 are very interested in the technology as well.
There are already many devices on the market that use a voice assistant to help patients. For instance, LifePod offers an iHome smart speaker that helps aging or socially isolated people. The speakers talk with the owners about their health routines and keep caregivers updated in real time.
Another similar gadget is a voice-activated robotic companion called Pria. Developed by Pillo Health and Stanley Black & Decker, the robot features a smart display and voice assistant. It also has a pill dispenser to ensure that users stick to their medication schedule.