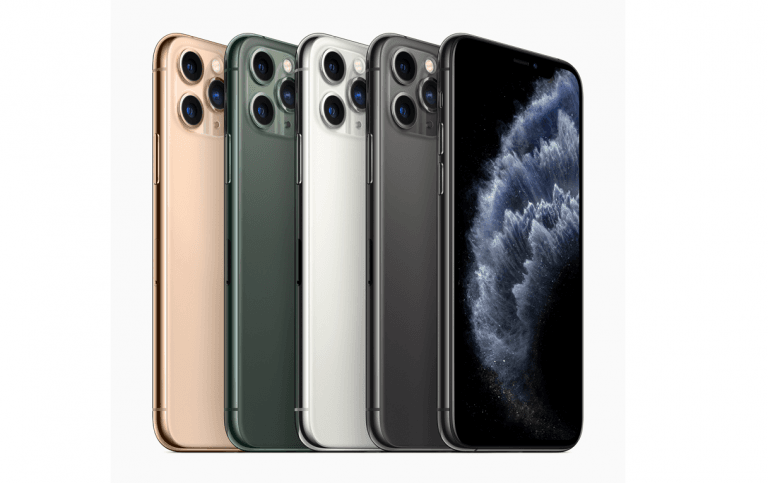 Black Friday is just a little over a week away, so many shoppers are preparing their lists so they are ready with the deals they want on the big shopping day. We've gathered some of the iPhone 11 Black Friday deals we know about in one place so you can compare them and prepare for next week.
iPhone 11 Black Friday deals from retailers
Best Buy is offering up to $350 off the iPhone 11, 11 Pro and 11 Pro Max with a qualified activation on AT&T, Verizon or Sprint and a trade-in of an eligible iPhone model. You must trade in your old device in the store to take advantage of this deal. Best Buy is also offering up to $500 off the iPhone 11 Pro in some areas, so you may want to check if this is true in your area.
Costco is offering even more off—up to $580 off with an eligible trade-in device.
Exclusive: Voss Value Launches New Long Only Special Situations Fund
Since its inception in January 2012, the long book of the Voss Value Fund, Voss Capital's flagship offering, has substantially outperformed the market. The long/short equity fund has turned every $1 invested into an estimated $13.37. Over the same time frame, every $1 invested in the S&P 500 has become $3.66. Q1 2021 hedge fund Read More
If you don't have an old phone to trade in, Walmart is offering $100 off the iPhone 11, 11 Pro and 11 Pro Max with a qualified activation on either Verizon or AT&T.
You can also get gift cards from some retailers with the purchase of any one of the three iPhone 11 models. Walmart is offering a $300 gift card if you purchase and activate the phone through the store. You can even get a second $250 Walmart gift card if you have an eligible device to trade in. Target is offering a less attractive $200 gift card, and you must activate the device at the store on the Verizon or AT&T network. However, you may have to sign a two-year contract to get this iPhone 11 Black Friday deal.
Amazon doesn't have any iPhone 11 Black Friday deals listed, but it is offering a $550 discount on the iPhone XS and a $40 discount on the iPhone XR.
Carriers
T-Mobile is offering up to $580 off the iPhone 11 or iPhone XR with a qualified activation through Membership Wireless. The company does not yet have its official Black Friday deals page up yet, so you'll have to check back for that information.
Verizon Wireless does not have any deals listed for the iPhone 11, although it is offering discounts on other iPhone models. Buyers can get up to $300 off the iPhone XS with an eligible trade-in, or they can buy one iPhone XR and get another one free.
To find out what Sprint will offer in the way of iPhone 11 Black Friday deals, if any, you will have to visit Sprint.com on the shopping day. Until then, you can lease one iPhone 11, 11 Pro or 11 Pro Max and get one free.
AT&T also hasn't announced its Black Friday deals yet, but for now, you can get up to $700 off the iPhone 11 when you switch to the carrier and port in your phone number or up to $500 if you don't port in an old number.