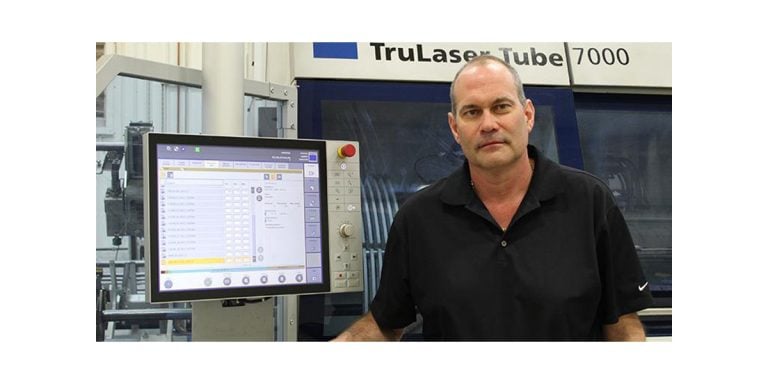 ValueWalk's Q&A with Joe Morgan of Square Deal Machining Inc. In this interview, Joe discusses the biggest challenge that the manufacturing industry is facing, technology allows manufacturers to pay for fluctuating labor costs, revolutionary vehicles that are currently transforming the manufacturing industry, and how SDMI is staying ahead of the competition.
What are the most significant changes the manufacturing industry is facing currently? How can manufacturers respond and adapt to these changes?
Q3 2019 hedge fund letters, conferences and more
Deprival Super-Reaction Syndrome And Value Investing
Deprival Super-Reaction Syndrome And Investing. Part four of a short series on Charlie Munger's Human Misjudgment Revisited. Charlie Munger On Avoiding Anchoring Bias Charlie Munger On The Power Of Prices The Munger Series - Learning . . . SORRY! This content is exclusively for paying members. SIGN UP HERE If you are subscribed and having an Read More
The biggest challenge we are facing is keeping the workforce trained to be able to use the latest technology and finding an unskilled workforce that is willing to be trained to use the latest technology.  The technology is growing faster than the workforce is. Manufacturers need to continue to promote themselves as offering career opportunities that will allow people to advance both at the workplace as well as socially, economically and personally. Educating people about the opportunities in the trades and getting people excited about work in the trades is paramount. Also, schools are behind the times in technology so they are teaching students in ways that are not conducive with today's manufacturing technologies. They are coming out of schooling behind where the market currently stands.
How can manufacturers respond to large-scale changes like fluctuations in labor costs, increasing automation and greater focus on renewable energy?
This is a challenge for every industry, regardless if you are a manufacturer or not. Manufacturers need to make sure they understand their cost structures and continue to invest in technologies to help them lower or combat the increasing costs that are occurring across the world. Technology has to be used to complement the increasing labor costs as it needs to have more output to pay for both the technology and that person.  However, technology also enables employees to make more money because companies can produce more, so they can afford to pay them more if they are utilizing the technology appropriately.
What are today's customers looking for in a manufacturer?
They are looking for parts delivered on time with perfect quality, the lowest landed cost and the ability to rapidly adjust to demand and schedule changes.
What types of new technologies are revolutionizing the manufacturing industry? How are these technologies improving efficiency, operations, etc.?
The advancements in lasers, robotics and machine tool speeds are the biggest revolutionary vehicles currently transforming the industry.  Allowing the workforce to be more productive with every hour worked through better utilization of floor space lowers both overhead and labor costs to allow manufacturers to be more competitive.
How is SDMI positioning itself for growth? Which technologies and/or processes is the company adopting to stay ahead of the competition?
We are positioning ourselves for success through workforce development and continuous education for our team members, as well as the acquisition of the latest technology and equipment. Technologies that allow us to accomplish more productivity with the same man hours give us the ability to better reward our team members and be ready for the next challenge as it presents itself.
---
About Square Deal Machining Inc
Centrally located in Upstate New York, Square Deal Machining, Inc has since grown to a 300,000 sq. ft facility that provides full-service metal fabrication, machining, welding and assembly services. SDMI is committed to sustaining its growth and better serving its customers by regularly investing in their employees and the latest, state-of-the-art equipment. In recent years SDMI has invested heavily in implementing quick response manufacturing (QRM) initiatives. By utilizing lean manufacturing skills, SDMI is able to achieve continuous improvement in its manufacturing processes. SDMI is a proud, local employer to hundreds of regional residents and through its excellent workforce is able to keep most of its work completely in-house. Cutting-edge technology coupled with its dedicated workforce is what continues to make SDMI a leader in full-service machining, fabrication, welding and assembly.