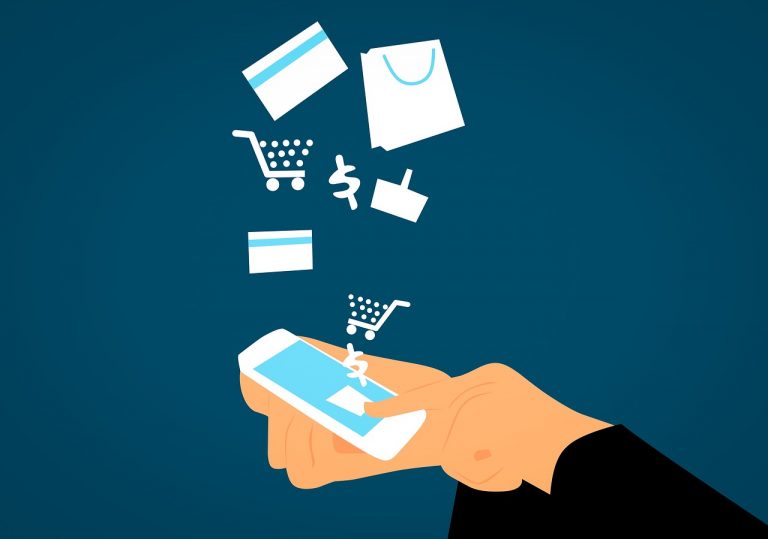 From PayPal to Venmo and Square, consumer payment options in today's digital landscape are quickly adapting to the modern need for ease and convenience. While these options were tailored for the digital world, more people are becoming accustomed to using alternate methods of payment, even in a brick-and-mortar setting. To accommodate the modern consumer, many grocery stores have started accepting payment methods like Apple Pay or even developing their own apps to facilitate seamless payment. Concepts like Amazon Go, in which customers pay automatically through a synced online account, signals that the future of payment will be a fusion of digital technology and integration with real-life payment options. Many grocery retailers are taking the first steps into the new era of payment processing with these innovative solutions.
The future of payments: From Biometrics to Rewards debit cards
Q3 2019 hedge fund letters, conferences and more
Facial Recognition
A grocery store in Spain under the Nestle umbrella of companies has started to introduce a facial recognition system developed by CaixaBank and its alliance with Payment Innovation Hub, the partners of which include Samsung, Global Payments, Visa and Arval. The Face to Pay Market app can be downloaded from the Apple app store and Google Play store. In order to utilize the app, users must provide their personal information, payment card and facial image. The transactions are then processed at checkout aisles with a tablet that has a camera and internet connection. The Face to Pay system will go through a three-month testing phase to ensure that it can handle a large volume of transactions during busy times.
Option Trading and the Future of Option Alpha with Option Alpha's Kirk Du Plessis
ValueWalk's Raul Panganiban interviews Kirk Du Plessis, Founder and CEO of Option Alpha, and discuss Option Alpha and his general approach to investing. Q1 2021 hedge fund letters, conferences and more The following is a computer generated transcript and may contain some errors. Interview with Option Alpha's Kirk Du Plessis
Biometric Payments
Amazon has established itself as a forerunner in payment processing innovation, and its next step is exploring the new frontier of biometric payments, or the capability to pay for groceries in-store by simply waving at a scanner. According to reports from the New York Post, Amazon is still in the early testing phases at its offices in New York. The scanners are currently being tested in vending machines for use by Amazon employees. The system doesn't require a forceful touch – customers simply wave a hand over the scanning device and a combination of computer vision and depth geometry works to identify the customer and connect to their payment information on file.
Mobile Payment And Kroger Rewards Debit Card
Many retailers have rolled out mobile payment systems that are integrated with a store app, but Kroger is pioneering this concept for grocery. For a fully integrated experience, the grocery giant has launched its proprietary mobile payments service, Kroger Pay, which works in tandem with its Kroger Rewards debit card. The technology works by generating a one-time use quick-response (QR) code that sends payment information to the point-of-sale system via a scan. Kroger Pay is not only a payment option, but it also includes digital coupons and loyalty program rewards. Customers can accrue loyalty point when using Kroger Pay, and can receive additional points when using the Rewards debit card to pay. While other credit cards can be connected with Kroger Pay, shoppers earn the most incentives when using the Kroger card. While mobile payment is not groundbreaking, the close integration with the loyalty program and incentives make Kroger's program a great example of how technology and loyalty programs can coexist and offer consumers even more value.
---
About STCR
STCR provides a proven all-in-one solution that keeps grocery stores running smoothly, from best in breed point of sale systems, to self-checkout, to operations in the back office, and everywhere in between. Since our founding in 1967, STCR has developed a reputation for exceptional customer service and expertise in retail control systems.
Grocers don't always have the time or resources to support their businesses with the latest technology, so STCR's function is to implement comprehensive and cutting-edge grocery technology solutions for the modern retailer. STCR's decades of experience working with grocers, specialty food stores, ethnic food stores, natural/organic grocers and food co-ops has enabled us to understand the unique needs and challenges faced by clients of all sizes and specialties.
STCR offers POS systems - hardware, software, accessories and peripherals - through our premier business partnerships with Toshiba and LOC, as well as a number of other best in breed technology solution providers. The support doesn't stop once your technology solutions have been implemented – STCR also provides training and consulting to help clients master their new system, regular updates and 24/7 technical support. Whether you want to improve profit margins, minimize downtime, maximize customer service, or all of the above, STCR has a solution that will work for your business.