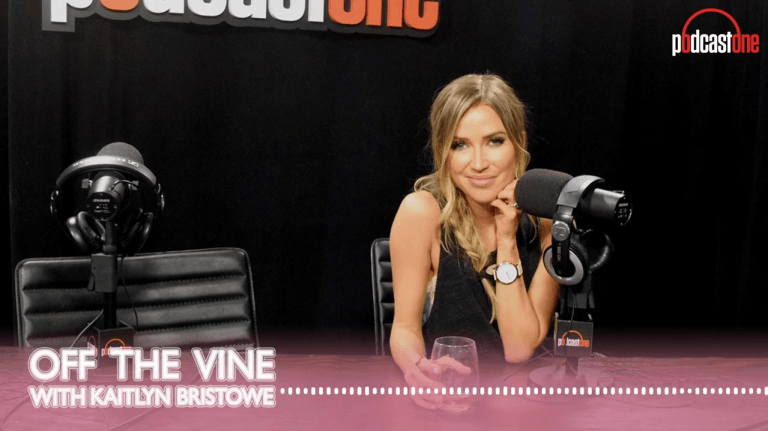 Off the Vine's Kaitlyn Bristowe Reveals Embarrassing Moment with the Kardashians at E!'s People's Choice Awards, "They All Just Looked at Me Like, 'She Cray.'"
LOS ANGELES (November 14, 2019) – In today's episode of Off the Vine with Kaitlyn Bristowe on PodcastOne, Bristowe is joined by friend and stylist, Lo VonRumpf, as they wish Bristowe's boyfriend, Jason Tartick, a happy birthday. They also recap this past weekend's People's Choice Awards, where she was nominated for Best Pop Podcast of 2019. After teasing on her Instagram account earlier this week, Bristowe finally confesses her awkward encounter with the Kardashians.
Q3 2019 hedge fund letters, conferences and more
Corsair highlights SPAC FG New America ahead of OppFi merger
Corsair Capital highlighted its investment in a special purpose acquisition company in its first-quarter letter to investors. The Corsair team highlighted FG New America Acquisition Corp, emphasizing that the SPAC presents an exciting opportunity after its agreement to merge with OppFi, a leading fintech platform powered by artificial intelligence. Q1 2021 hedge fund letters, conferences Read More
Below is an excerpt from the story. The episode is available now on Apple Podcasts and PodcastOne.
Bristowe: "I have a confession. And it was from that night [at the People's Choice Awards]. Everyone's probably expecting this to be way worse than it is 'cause I was, like, 'I had the most embarrassing thing happen to me in front of the Kardashians'…I'm a little mortified. So, you know when you see people on TV, and you think you're friends with them?"
VonRumpf: "All the time!"
Bristowe: "Okay. And so, I think that happens with me because [fans] watch my social media all the time, and they're like, 'Hey!' And then they're like, 'Oh, it's you.' Well, I did that to them, but I didn't stop there. I just walked right up to the Kardashians -"
VonRumpf: "Which ones, specifically?"
People's Choice Awards Moment
Bristowe: "All of them...There was Kim, Khloe, Kourtney and Kris… And I walked right up, and I was like, 'Hey!' And they looked at me and went, 'Hey!' I don't know if they were just being nice or if they watch the show. I don't know. Apparently, they watch the show, so I'm just going to pretend that they know who I am. And well, I said, 'I fall asleep to you guys every night. It's so comforting!' And Kourtney was like, 'Thanks.' And they all just looked at me like, 'She cray.'"
VonRumpf: "Oh, yeah. Like, 'What random fan snuck backstage?'"
Bristowe: "But I know they all watch the show, so I was just praying that they knew who I was. And Kourtney really -"
VonRumpf: "They do."
Bristowe: "Kourtney really looked at me like she knew. She was like, 'It's good to see you!' So, I'm like, 'Yeah!' And then I started bowing down to them…I did not play it cool…I literally started bowing to them, and Jason was like, 'Let's go find our seats.' And I was like, 'Oh God. Bye. See you, never'… I mean, I'm sure it's not the first time someone's bowed down to them and told them they watched the show…But they're such a presence."
Listen to the clip:
To listen to the full episode, visit: http://bit.ly/2l0pnDg or https://apple.co/320MpN2.