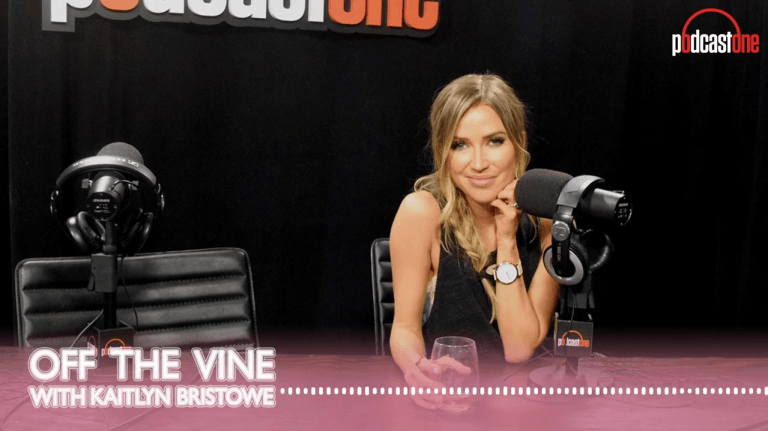 Bachelor Nation Favorite Kaitlyn Bristowe Announces That Her Bachelorette Runner-Up, Nick Viall, Will Guest LIVE on PodcastOne's Off the Vine, During the KB Fall Crawl Tour
The 10-Stop Live Podcast Tour Kicks Off Sunday, November 3, 2019 in Seattle
Q3 2019 hedge fund letters, conferences and more
Gator Financial Partners 1H2022 Performance Update
Gator Financial Partners letter to investors for the first half of the year ended June 30, 2022. Q2 2022 hedge fund letters, conferences and more Dear Gator Financial Partners:  We are pleased to provide you with Gator Financial Partners, LLC's (the "Fund" or "GFP") 1st Half 2022 investor letter. This letter reviews the Fund's 1st Read More
LOS ANGELES (November 1, 2019) – In today's episode of Off the Vine with Kaitlyn Bristowe on PodcastOne, Bristowe announced some of the guests set to join her on the upcoming, multi-city KB Fall Crawl Tour, which features live-audience recordings of her podcast and kicks off this Sunday, November 3, in Seattle. This comes on the heels of her sold-out Spring Break tour.
One guest, in particular, that comes as a shock is Bristowe's "ex-boyfriend," and runner-up on her season of The Bachelorette, Nick Viall. During the episode, Bristowe reveals why she has decided to invite him as a guest on the podcast. During this week's episode, Bristowe also recalls her most intense breakup and explains how the cops were involved.
Below is an excerpt from the Nick Viall announcement, available now on Apple Podcasts and PodcastOne.
Bristowe: "Speaking of exes and my live podcast tour - I'm not sure if you guys saw, but I've announced almost all of my guests for my Fall Crawl, which, again, starts next week. I can't tell you how excited I am. And for those guests, one of those is actually my ex – I guess you could call him that – he feels more like a friend now. It doesn't even seem like, you know - it felt like a tv show, I know, but he just feels like a friend now.
But, Nick Viall. I talked to him about how we're on good terms. I think I – I think I was a little bit bitter for a while just because somebody else was bitter, so I held onto that to protect my relationship and myself, but we're on good terms. We saw each other at Ashley and Jared's wedding. Jason's friends with him. So, everything is all good.
But we haven't really talked too much since - since my season on The Bachelorette – which now feels like a million, billion, trillion, gazillion years ago. But we kind of just started talking – and we had a phone call – and we'll talk about that on the podcast with him, but we just kind of were like, 'You know what? It'd be cool to do each other's podcasts now.'…It will be a really fun interview. It will be really interesting hearing what he has to say and having that one-on-one conversation that we never really gotten to have. So, I think it will be a really exciting podcast."
To listen to the full episode, visit: https://www.podcastone.com/off-the-vine-with-kaitlyn-bristowe or https://podcasts.apple.com/us/podcast/off-the-vine-with-kaitlyn-bristowe/id1240420549.
---
About PodcastOne
PodcastOne, (www.PodcastOne.com) the nation's leading advertiser-supported podcast network, was founded by Norman Pattiz, founder of radio-giant Westwood One.
Updated on