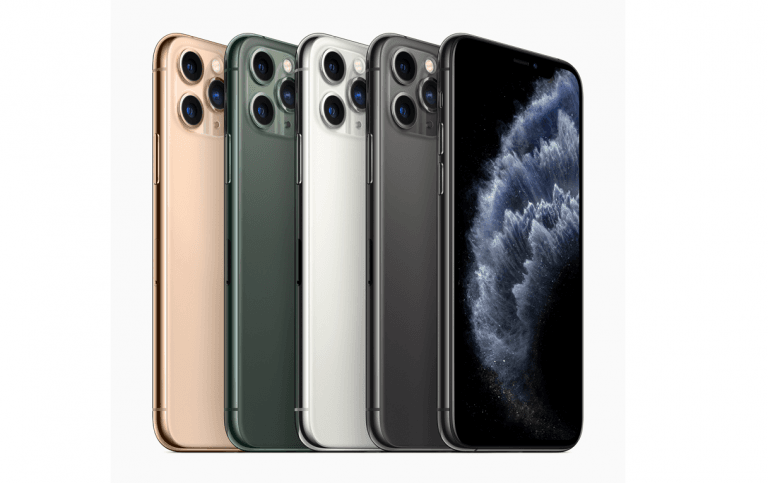 We've already heard quite a few rumors about the iPhone 12, and if many or even a few of them end up being correct, the iPhone 12 design could look quite different than the iPhone 11. Apple fans are probably ready for something new since the design hasn't really changed much since the iPhone 6. Of course, what may happen is a mix of the old and new coming together for a new design.

iPhone 12 design to be similar to iPhone 4
One rumor we heard a while back was that the iPhone 12 design will be similar to that of the iPhone 4. If this is true, then it means a boxier look that ditches the soft, rounded corners in favor of a design from past years. We have to wonder whether Apple is trying so hard to make something new that it's looking at moving backward just to change things up. However, the fact that the iPad Pro and MacBook have both shifted to boxier designs with sharper edges means it would make sense for the iPhone 12 design to follow suit.
Another factor in the phone's design will be the notch. We've heard that Apple could do away with the notch entirely, instead placing a redesigned Face ID camera into an ultra-thin bezel. It seems more likely that the iPhone 12 will feature a smaller notch rather than go totally notch-free, but we do expect some progress in that direction, given that the notch has remained virtually the same since it was introduced in the iPhone X.
Fund Manager Profile: Zhang Hui Of China's Southern Asset Management
Historically, the Chinese market has been relatively isolated from international investors, but much is changing there now, making China virtually impossible for the diversified investor to ignore. Earlier this year, CNBC pointed to signs that Chinese regulators may start easing up on their scrutiny of companies after months of clamping down on tech firms. That Read More
First quad-lens model?
Analyst Ming-Chi Kuo suggested recently that the iPhone 12 could feature a quad-lens camera on the back, with the fourth lens being a Time of Flight sensor. This kind of sensor is more accurate than other sensors when it comes to measuring depth, so Phone Arena suggests it could be the perfect addition to add more functionality for augmented reality.
ToF sensors map the surroundings using infrared light and working with an infrared sensor, which gives off a small light that bounces off everything in the area before returning. This creates a depth map of the environment in the scene captured by the sensor. A ToF sensor would probably be smaller than the other three lenses, although Apple could choose a symmetrical design for aesthetics.
New renderings
Phone Arena created some new renderings of potential iPhone 12 designs. The designer who created the concept made the Time of Flight sensor the same size as the other three lenses just so it would look more symmetrical. The concept also captured the iPhone 4 similarities with sharper, squared-off edges.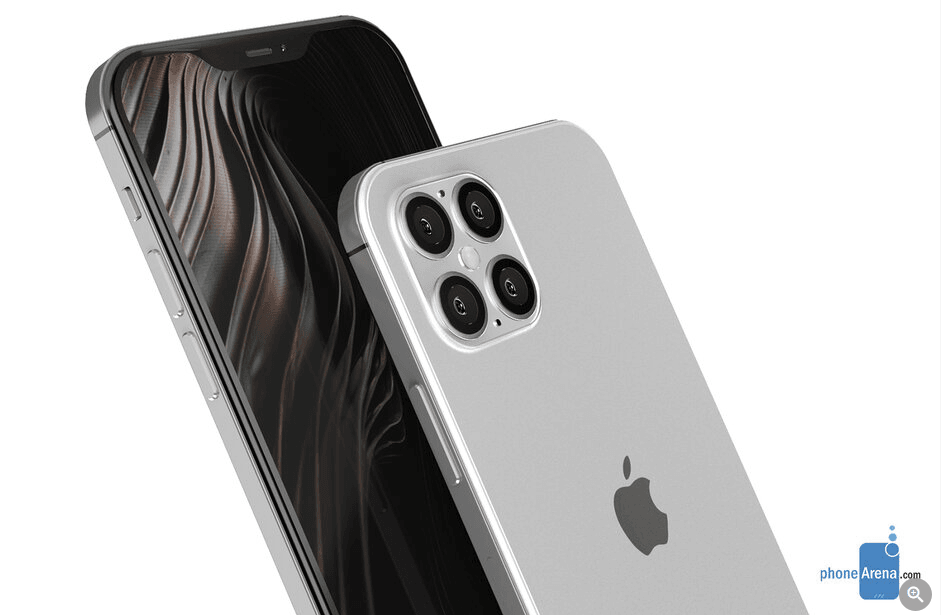 Updated on