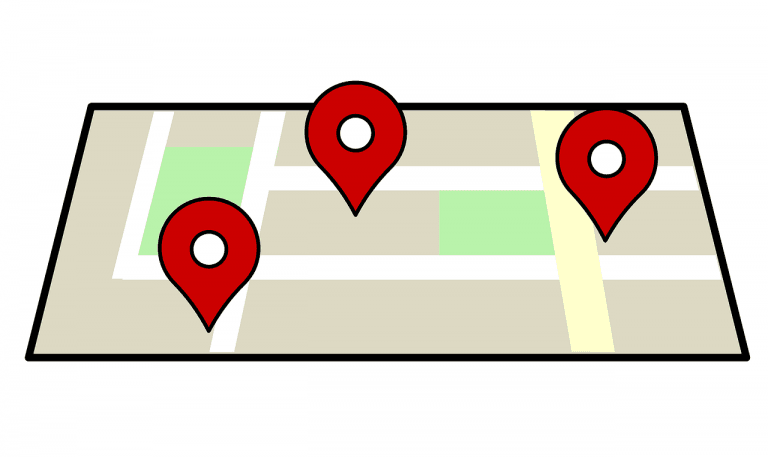 You might be aware of the incognito mode in the Chrome browser. When enabled, this mode allows you to surf the web without leaving any traces of your activities in the browser's history. Now, the search giant has brought the same mode to Google Maps as well. The mode prevents Google from storing your location data, but it has its own limitations as well. Google Maps Incognito Mode still is a quick-access privacy option. If you don't know how to use it, then detailed below is how to use this mode to navigate Google Maps secretly.
How to navigate Google Maps secretly
Google first talked about the Incognito Mode in May 2019. Since then, there has been little news about the feature until now. A recent update to Google's help page revealed that the Google Maps Incognito Mode is finally being rolled out to the users.
The feature, for now, is only available to Android users. There is no information so far as to when the mode will be available to iOS users. Google already offers the same mode for Chrome, as well as for YouTube.
ADW Capital's 2020 letter: Long CDON, the future Amazon of the Nordics
ADW Capital Partners was up 119.2% for 2020, compared to a 13.77% gain for the S&P 500, an 11.17% increase for the Russell 2000, and an 8.62% return for the Russell 2000 Value Index. The fund reports an annualized return of 24.63% since its inception in 2005. Q4 2020 hedge fund letters, conferences and more Read More
Once you enable the Incognito Mode in Google Maps, your device will not save your browsing or search history in your Google account. Also, it won't be sending any notifications. Moreover, the device will also not update your location history or shared location. Additionally, Google won't use your search and location activity to customize the Google Maps experience for you.
In all, it can be said that it is a quick-access privacy option that prevents Google from saving your location data. Otherwise, you will have to manually delete your location data, or tweak the settings to delete the data at regular intervals.
Now that you know what Incognito Mode is, let's talk about how to use this mode to secretly navigate on Google Maps. Follow the below steps to navigate Google Maps secretly:
Make sure your Google Maps is running the latest version.
Launch Google Maps on your Android phone.
Tap on the profile picture at the upper right corner.
Turn on the incognito mode.
That's it!
You can also turn off the Incognito mode when it's not needed. To do so, go to Google Maps > tap the profile picture > tap turn off incognito mode. You can also refer to the below video for help on using Incognito mode:
Limitations of Google Maps Incognito Mode
The Incognito Mode is not something that you would want to use all the time as it disables a few features. Also, it must be noted that it doesn't turn off all the tracking. If the mode is enabled, the places you go won't be saved to the Location History and the searches will also not save to your account.
As well, the service won't use your information to personalize your Google Maps experience. For instance, the search giant won't be able to personalize maps with recommended places based on your previous visits. Additionally, features such as Location Sharing, Offline Maps, and Your Places won't work when the Incognito mode is enabled.
Still, the apps and internet service providers could track you down if you are using Assistant and other Google services. According to Google, "turning on Incognito mode in Maps does not affect how your activity is used or saved by internet providers, other apps, voice search, and other Google services."
When this mode is enabled, the Google Assistant microphone won't be available for use in Google Maps. However, outside of the maps, the assistant will function as usual.
"Google Assistant is a system feature that isn't a part of Incognito mode for Maps, so any information you share with it will be saved as usual," the search giant says.
Other new privacy features
Google added a couple of more privacy features last month. First, is a new Password Checkup feature. This feature let users know if their password is weak, or is involved in a leak at other online services.
The second privacy feature is for YouTube users, and it is called "history auto-delete." Google launched the same feature in May for Google Search, Google Maps, and Google Account. Now, the feature is available for YouTube users. It allows users to select an option that automatically deletes their old YouTube history that's over three or 18 months old.
Additionally, Google also updated its voice assistant with a few privacy related features. These features are mostly related to how the assistant manages your voice recordings. With the update, the users will now be able to ask the Google Assistant about the privacy settings directly.
For instance, you can ask the assistant "Hey Google, how do you keep my data safe?" In reply, the assistant will tell you how Google keeps your date private and secure. Also, you will be able to control your privacy via simple voice commands, such as "Hey Google, delete everything I said to you last week."