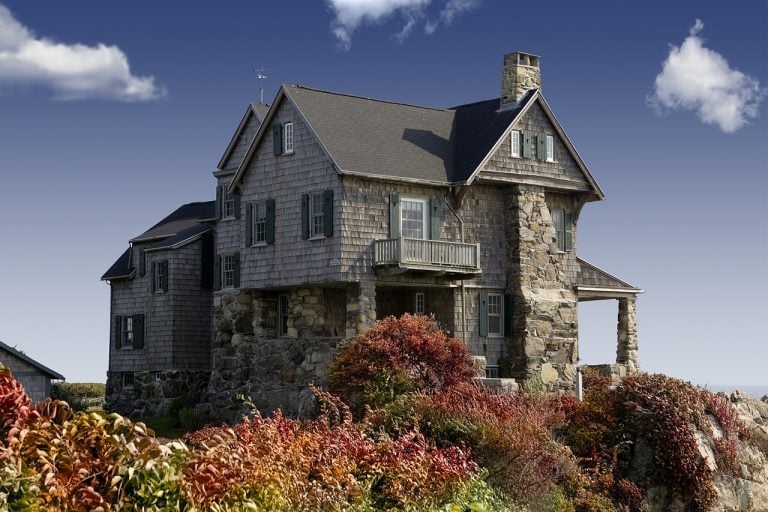 Given rising rent costs and high-security deposits, 22% of young Millennials, most of whom have $0 savings, still live with their parents. Those not living at home still often rely on their parents to pay their security deposits and help with rent costs. It also doesn't help that the rental screening process is all but ineffective. Even in a day where numerous data sources are at their disposal, landlords still continue to base their approvals and rejections largely on FICO scores and account balances.
Landlords continue to be wary of applicants who are not living at home that often rely on their parents to pay their security deposits and help with rent costs. But one cannot say with complete confidence that a candidate with an above prime credit score is a reliable tenant.
Q3 2019 hedge fund letters, conferences and more
Brook Asset Management had a strong first quarter, is shorting This US education stock [Exclusive]
Brook Asset Management was up 7.27% for the first quarter, compared to the MSCI GBT TR Net World Index, which returned 3.96%. For March, the fund was up 1.1%. Q1 2021 hedge fund letters, conferences and more In his March letter to investors, which was reviewed by ValueWalk, James Hanbury of Brook said returns during Read More
The reality is FICO scores, bank statements and court records only tell a limited part of the story. Even the best of otherwise qualified applicants can be turned away by landlords in the absence of a complete profile. In contrast, applicants who look perfect on paper may turn into nightmare tenants who leave apartments with significant damage during, or just before ending their leases.
Unfortunately, it's not just millennials that are held back by their credit scores and bank accounts. Think about immigrants and international students who are in the United States for the first time and have no credit scores. Moreover, consider the millions of Americans who earn their living as freelancers.
Not just millennials with this problem
While this demographic might average a reasonable FICO score, their fluctuating incomes can make them seem too unstable for traditional background checks. But that shouldn't mean those who choose to work for themselves should be unable to rent. Instead, we should be looking to fix this antiquated system and upgrade the background check process.
So, what are some additional sources of data that landlords should be checking in addition to an applicant's FICO score and a criminal record? The first one that can be considered is a person's digital footprint. For example, if you're sharing with the world the parties you throw at your place every week, chances are you might not be considered the best applicant. However, a social scan can also work in the tenant's favor. Similarly, landlords should view the candidate's earnings potential or circumstances outside of a narrow historical perspective. The fact that an applicant is entering Ivy League graduate school, or has been transferred to the US office of a global corporation should not be lost on the landlord.
Another equally important data source to consider is how wisely prospective tenants spend their money. Looking at someone's monthly income doesn't give a clear picture of the quality of an applicant. For this reason, the applicant's type of expenses and payment timeliness play an important role in completing the applicant image. Let's take a real case. One applicant we evaluated had a bank balance, more than enough income to cover their expenses and a good record of expense payments. However, this applicant also was withdrawing $1000 every week from the same ATM on the same day, a Friday. Coincidentally, this ATM was located in a casino.
Key issues aside from security deposits
What we can deduce from all the information is that although the applicant would look perfectly fine on paper, so to speak, the larger picture shows a large potential risk for defaulting on payments in the future as a result of statistically likely accumulating gambling debt.
The opposite scenario would be, a candidate who may not have the best FICO score, but upon further inspection, it is revealed that this applicant manages their income to expenditure ratio very responsibly. Here a complete applicant image would suggest the likelihood of a responsible tenant.
Tenants shouldn't be afraid to do their own research as well. There are several platforms available where they can review the ratings of their potential future landlord. It may not be as sophisticated as the new background check tenants should be going through, but word of mouth is still a strong deciding factor.
The truth is, the rental process has been outdated for a long time. FICO scores never paint the entire picture. It takes years to build up a solid credit score and can be affected by forces outside of one's control. Thousands of potential tenants, that are a good match and can afford to pay rent, have been denied by a seemingly arbitrary three-digit number. Instead, tenants should be evaluated using a more comprehensive process and their FICO score should not be the main focal point.