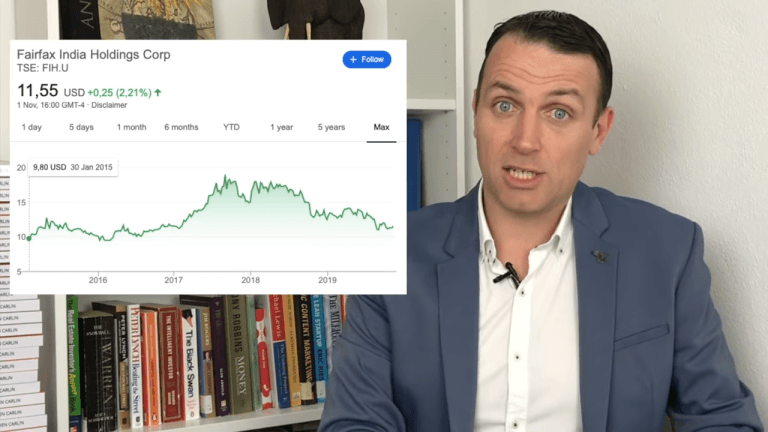 Fairfax India stock analysis and its exposure to Indian growth. But, there is always a but when it comes to these things – it is a hedge fund that takes all of the profits coming from the businesses. This could be a multibagger indian stock, but the fees make in unlikely. I'll keep looking for Indian Stocks as the economic growth in India, starting position and upside is staggering. But patience is required.
Fairfax India Stock Analysis – Airport, Finance Chemicals, Food Exposure to Indian Growth
Q3 2019 hedge fund letters, conferences and more
Gator Financial Partners 1H2022 Performance Update
Gator Financial Partners letter to investors for the first half of the year ended June 30, 2022. Q2 2022 hedge fund letters, conferences and more Dear Gator Financial Partners:  We are pleased to provide you with Gator Financial Partners, LLC's (the "Fund" or "GFP") 1st Half 2022 investor letter. This letter reviews the Fund's 1st Read More
Transcript
Good day fellow investors. When it comes to investing, investing now in India that has a very little GDP per person and it's growing at the fastest rate in the world, five to 10% per year will probably continue to go grow that fast, might be a very, very smart portfolio exposure very, very smart thing to do now, simply let it grow for the next 20 years, like China did.
And therefore, I was looking for Indian investments. And one investment that is very interesting is Fairfax in the UK has been founded by Prem Watsa, what they call the Canadian Buffett, that is originally from India but moved to Canada and built a not a Canadian empire of financial banks and he has set up this investment vehicle that you can buy on the Canadian Stock Exchange and gives you exposure to great Indian assets like Bangalore airport.
So who wouldn't want to own an airport in India, and the company owns I think 50% of the airport there. It's an 8,000,008 million people sit the people fly more and more in India simply very, very interesting. Then they have a financial services company that caters to the growing Indian population, which is still growing, which is a very, very nice factor when it comes to investing tailwinds. And the first business they have free great business free big businesses and then many smaller and the first business is a chemical business producing plastics in India and Egypt and all those emerging countries. Demand for plastic as GDP growth is expected to really really boom and they have gotten less than some agriculture's by building new silences, for storage, etc.
Exposure to growth
So a company that's oriented to expose to the Indian growth. And then when I see such a holding company, okay, I want to dig deeper, I want to see what are the look through earnings, what are the earnings of each holding? Put that into my Excel file that give me the really earnings return that they are delivering compared to the market capitalization. And then I want to say okay, what are the pros and cons of investing, and then see whether this fits as a portfolio exposure. Fairfax, India, was went public at $10 per share in 2015. And now we are just at $11 per share.
While the Indian economy grew very fast the over the last five years, there have been good developments. And let's see whether this is a bargain now that the stock has been significantly hit and whether this is a good exposure to the Indian economy. Let me give you an overview and definitely discuss some facts that We'll see whether you can swallow before investing. So, these are the holdings IFL finance is a group that they hold with does Wealth Management loans and securities trading.
Fairfax India and financials
So, as the market there grows as the financial grows as the economy grows, this is something very good to be exposed. Then there is far cam Chemical Company, another chemical company Sun Mar producing plastics, and we have Bangalore International Airport that they own a big chunk of which is something very, very good. For example, IIFL finance they expanded the number of branches by almost 10% everything is growing, customer base is growing, their focus is on small ticket loans. They have separated to free companies finance, wealth management and securities trading. So, all The things that will do well especially as the economy is expanding, the results are good.
The companies are very profitable. This is in crores the profit I think it's one crore is 144,000. US dollars. So, the equity value is 150 million. It is a bit higher on the balancing of Fairfax, but profits are 20 million for the first six months. So, should be 40 million in total and they get as they Fairfax owns 26% they should get about 10 million in debt as look through earnings. So not to waste time I have looked at all the companies they own what are the earnings on those companies and then I have made an Excel sheet to show Okay, what are the real earnings what is the real balance sheet value.
Updated on