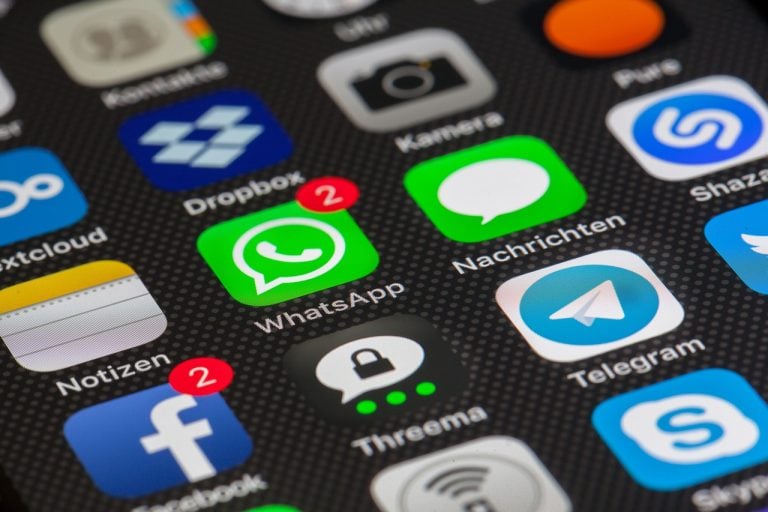 Dark mode is one of the most popular features currently, and iOS and Android already offer it at the system level. However, many popular apps have yet to implement the feature into their app, and WhatsApp is one of them. The messaging app has long been expected to add the feature, but so far, there has been no official announcement. However, it seems you can enable dark mode on WhatsApp Web now.
WhatsApp Web dark mode requirements
In the dark theme, the background turns black to make the overall look of the app easier on the eyes. The dark theme also filters blue light. Apple's iOS 13 and Google's Android 10 have already introduced system-wide dark themes, while popular apps such as Instagram and Facebook Messenger have implemented it as well.
WhatsApp is known to be working on bringing dark mode theme to both Android and iOS users. There have also been reports that the messaging app will include two different dark mode options on the iPhone. However, so far only the WhatsApp beta version for Android has gotten a dark splash screen, which is not even a full dark theme.
Exclusive: Dan Loeb's Two New Stock Picks [Q1 Letter]
Third Point's Dan Loeb discusses their new positions in a letter to investor reviewed by ValueWalk. Stay tuned for more coverage. Loeb notes some new purchases as follows: Third Point's investment in Grab is an excellent example of our ability to "lifecycle invest" by being a thought and financial partner from growth capital stages to Read More
Now there are reports that dark mode is available for WhatsApp Web. Dark mode for the web was first spotted by WABetaInfo, and thereafter, several users confirmed it. As of now, it is not known if the feature has been released officially or if it is just a test. There has been no announcement from WhatsApp either.
If you want to enable dark mode on WhatsApp Web, then you must have the latest version of either the Google Chrome or Mozilla Firefox browser. You will also need the Stylus extension to enable dark mode. The stylus will let you apply themes to specific websites.
Now that you know about the requirements, let's explain the steps to enable dark mode on WhatsApp Web.
How to enable dark mode on WhatsApp Web
Here are the steps to enable dark mode on WhatsApp Web on Chrome:
Install the Stylus extension for Chrome and a separate theme for it. You can install the Stylus extension for Chrome from this link.
After the Stylus extension is installed, visit this link to get the theme and click "Install Style."
Load WhatsApp Web and enjoy dark mode.
The steps to get dark mode for Firefox are mostly the same as those for Chrome. Here are the steps:
Install the Stylus extension for Mozilla from this link.
Use this link to install the dark theme.
Now go to the WhatsApp Web interface and enjoy the dark theme.
You can use the Stylus extension to easily switch between the dark and standard theme with just a click of a button. All you have to do is click on the Stylus icon in the top-right corner of the browser and check the box for "Turn all styles off." You can also adopt a different theme by browsing User Styles.
According to early reviews, dark mode for the web does not improve readability much in the daylight. Hopefully, the readability will be better when the lights are off.
You can also refer to the video at the bottom of this post.
WhatsApp for Android beta: what's new and what's missing?
WhatsApp released an Android beta update earlier this week. The update brings plenty of new emoji and tweaks a few existing ones. The new emoji include more couple emoji variations, a yawning face, a single individual in various postures, and color blocks.
The update also reportedly tweaks three existing emoji. The update also adds support for the latest Unicode standard.
What's disappointing about the update is that it was missing a dark theme or night mode. There was also no support for the Netflix trailer videos feature. There have been reports recently of a new feature that will allow users to stream videos inside WhatsApp, specifically, Netflix videos.
WABetaInfo spotted a similar feature in the latest iOS beta app. According to the report, Netflix trailers will play directly within WhatsApp. This means when a user shares a trailer of a Netflix show or movie, an iOS user will be able to view it in a picture-in-picture format. Once the feature arrives, you will no longer have to tap the link to go to the Netflix app to view the video.
Meanwhile, WhatsApp has added fingerprint lock support for Android users. This new biometric authentication offers an extra layer of security, which will prevent others from reading your messages. This feature was first rolled out to iOS users earlier this year.