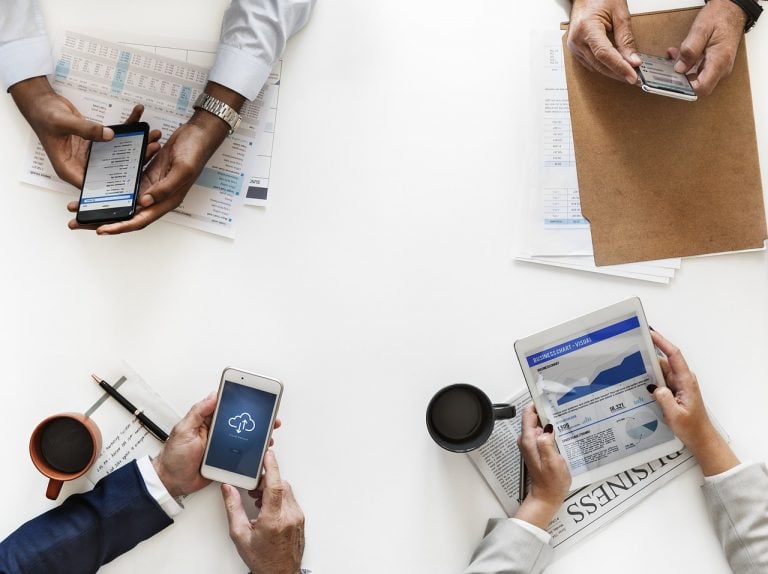 While the face of Elliott Management's equity activism in Europe has undergone significant changes in recent years with more operational campaigns, merger arbitrage still represents the cornerstone of its efforts. This week, two bumpitrage campaigns in France and one in Germany saw key developments.

A four-year campaign at XPO Logistics Europe (formerly Norbert Dentressangle) as a holdout in a takeover by U.S.-based XPO Logistics finally reached its climax, with Elliott selling its 9% stake for 260 euros per share, higher than the 217.50 euros the company paid to buy the Dentressangle family's 67% holding in 2015. Although the French government reduced the squeeze-out threshold from 95% to 90%, Elliott's stake apparently still represented a stumbling block, while the activist has been a vocal critic of the firm and nominated candidates for the board every year since 2015. XPO owns 95.4% now and did not say whether it would move to squeeze out the remaining shareholders. It declined a request to reveal more details about its plans.
Q3 2019 hedge fund letters, conferences and more
How A Weakening PE Market Serves As Another Sign Of A Weakening Economy
Amid the turmoil in the public markets and the staggering macroeconomic environment, it should come as no surprise that the private markets are also struggling. In fact, there are some important links between private equity and the current economic environment. A closer look at PE reveals that the industry often serves as a leading indicator Read More
In Germany, Elliott's six-year campaign to get a higher price from Vodafone's takeover of Kabel Deutschland was dealt a blow after a court ruled the price paid by the U.K. telecommunications company was fair. The court battle is set to continue with minority shareholders likely to appeal.
One of the most interesting twists this week was in Elliott's campaign to get a higher price from Capgemini's takeover of Altran Technologies. Elliott, which owns a blocking stake of 10.2%, published a lengthy presentation on why Capgemini should pay up two days after the bidder's CEO, Paul Hermelin, made clear in an interview with Reuters he is firm on the price - 14 euros per share, a 22% premium to the price before the announcement. Hermelin said he is confident in his chances of getting over the 50% threshold, although it is certain he'll have trouble exceeding the squeeze-out barrier of 90%. The stage is set for a lengthy fight.
Bumpitrage has always been a key component of Elliott's European activism, although in recent years it has launched more complex campaigns focused on improving the underlying business, including at ThyssenKrupp, Pernod Ricard and Telecom Italia, mirroring its operational campaigns in the U.S. However, the U.S. and European arms do not have geographical limitations – the investment in Germany-based software provider SAP is managed from New York.
Yet one clear distinction between U.S. and Europe remains. For Elliott, Europe has always been a fertile ground for bumpitrage campaigns, while the U.S. has not, in part due to contrasting takeover codes. Since 2013, Elliott has publicly opposed takeovers of 14 European companies (in most cases it asked for a higher price), representing 44% of all companies it targeted in the region during the period, according to data from Activist Insight Online. Elliott pushed only four European companies to consider a sale, including Travelport Worldwide, which it acquired itself, and AkzoNobel, a rare failure.
Meanwhile, Elliott's New York arm has publicly pushed 15 companies to pursue a sale in the U.S. since 2013 and launched no campaign for deal opposition. This is hardly surprising. According to Activist Insight's September report on M&A activism, the average price increase for opposed takeovers in Europe between 2013 and the end of second half of 2019 was 9.1% compared with 2.7% for the U.S. For amended deals only, this figure rises to 16.3% in Europe and 9% for the U.S.
---
Elsewhere in the news: 
The 28th episode of The Activist Insight Podcast is now available to stream or download. In this episode, Elana Duré speaks with Abbott Cooper of Driver Management about his campaigns at DNB Financial and First United. A rundown of the campaign at First United can be found in the previous edition of The Weekly Wrap.
Carl Icahn is seeking full board control at Occidental Petroleum and advanced 10 director nominees, raising his slate from four previously. Icahn has yet to deliver consents for 20% of the shares to set the record date and move to the second step of soliciting proxies for his candidates.
Activist investor Blackwells Capital proposed five nominees at Colony Capital and urged the removal of the company's CEO, Tom Barrack. With Blackwells already having two seats as part of a settlement earlier this year, the activist is aiming for control of the board.
Voce Capital Management reignited a campaign for board representation at Argo Group International, upgrading its ambition to five seats from four in the initial proxy fight, which it withdrew.
Catalyst Capital Group made a formal bid to buy out the remaining shares of Canadian retailer Hudson's Bay, topping an offer from a consortium led by Chairman Richard Baker. Activist investor Land & Buildings expressed interest in financially participating in the transaction.
Detour Gold agreed to sell itself to Kirkland Lake Gold in an all-stock transaction, around a year after activist investor Paulson & Co won board control in a proxy contest.
Just Eat dismissed the takeover offer advanced by Prosus, arguing that it undervalues its operations both on a standalone basis and when compared to the rival bid from Takeaway.com. Cat Rock Capital Management urged fellow shareholders to vote for the deal with Takeaway.com claiming a merger would deliver scale and performance.
EBay sold StubHub to ticket seller viagogo for more than $4 billion, months after settling with activist investors Starboard Value and Elliott Management.
MiMedx settled fraud charges with the Securities and Exchange Commission while the Department of Justice indicted former CEO Parker Petit and former Chief Operating Officer William Taylor.
Whitebox Advisors called on Tokyo Broadcasting System to boost its dividend and return on equity (ROE) by selling its non-core holdings.
Valaris announced the appointment of Frederick Arnold to its board, a day after Luminus Management threatened to call a special meeting to refresh the board.
Next week, Nuveen Ohio Quality Municipal Income Fund will hold its annual meeting where shareholders will have the chance to vote on the three-person slate advance by activist investor Saba Capital Management.
The International Bar Association will organize the 6th annual corporate governance conference in Germany starting December 5.
As always, Activist Insight Online reporters will be diligently covering all developments in activism around the world, and Iuri Struta will be highlighting the most remarkable stories in this roundup. If you have suggestions for improving our coverage, or a tip, you can contact us at press@activistinsight.com.
Updated on