Whitney Tilson's email to investors  discussing Tesla unveils electric 'Cybertruck'; What Powered Such a Great Decade for Stocks?; Personal loans are surging. That's an economic red flag; Greetings from London and Zurich; Climbing in the Alps.
1) Though I've long been critical of Tesla's (TSLA) stock and its visionary yet narcissistic, bullying, pathologically lying CEO Elon Musk… I've always acknowledged that the company makes great cars. Every person I know who owns one (and I know many), without exception, loves it with a passion. The cars not only have great performance and cool technology, but also look stylish.
Q3 2019 hedge fund letters, conferences and more
Khrom Capital killed it during the first quarter, continuing its strong track record; here are their favorite stocks
Khrom Capital was up 32.5% gross and 24.5% net for the first quarter, outperforming the Russell 2000's 21.2% gain and the S&P 500's 6.2% increase. The fund has an annualized return of 21.6% gross and 16.5% net since inception. The total gross return since inception is 1,194%. Q1 2021 hedge fund letters, conferences and more Read More
So I was taken aback when I saw Tesla's new "Cybertruck," an electric pickup truck that the company hopes will rival Ford's best-selling F-150 line. It's one of the weirdest looking things I've ever seen – see for yourself...
One of my readers says, "it looks really futuristic and practical," but I don't see it. Who's going to buy this? Not the wealthy, coastal, environmentally conscious elites who are Tesla's current core customers... nor folks in Middle America who buy most regular pickup trucks.
And then there was a true epic fail at the launch event. To demonstrate how tough the car is, Musk had Franz von Holzhausen, Tesla's chief designer, hit the truck's door with what appeared to be a sledgehammer (but may have actually been a dead blow hammer), which left no dent. So far, so good...
But then von Holzhausen lobbed a metal ball at the driver's side window, which cracked. Then he tried again on the back seat window, which cracked as well. You can see the busted windows in the photo above and watch the video of this high comedy <iframe width="811" height="456" src="https://www.youtube.com/embed/DPQP68aGiqo" frameborder="0" allow="accelerometer; autoplay; encrypted-media; gyroscope; picture-in-picture" allowfullscreen></iframe>.
This reminds me of the infamous story in my family when my mom boasted of her new "unbreakable" tableware, so she threw a bowl over her shoulder – and of course it shattered – LOL!
2) An interesting analysis... What Powered Such a Great Decade for Stocks? Excerpt:
3) The key question is: Where do stocks and the economy go from here? In truth, I don't know... though I do not have the sense that we're on the brink of a calamity, as I did in early 2000 and mid-2008.
This article in the Washington Post is a good example of the many conflicting signals right now: Personal loans are surging. That's an economic red flag. Excerpt:
More than 20 million Americans have taken out personal loans, more than double the number in 2012, according to TransUnion.
Personal loan balances over $30,000 have leaped 15% over the past five years, according to Experian.
The average loan balance is more than $16,000, similar to credit card debt, per Experian.
And the total outstanding personal loan balance is now approaching its pre-recession level:
4) Greetings from Europe! I flew to London overnight on Wednesday for a board meeting yesterday of Bridge International Academies, which is revolutionizing education in some of the world's poorest countries – like Kenya, Uganda, Liberia, and Nigeria. By next year, the organization will be educating more than 1 million children! Pershing Square's Bill Ackman invested in it, and I'm his board representative.
Speaking of Bill, while I was in London I visited a Harvard Business School section mate of his, Rupert Morley. Rupert is a serial entrepreneur who now owns luxury chocolatier Rococo Chocolates, which has a half dozen stores in London. Here's a picture of us in one of them...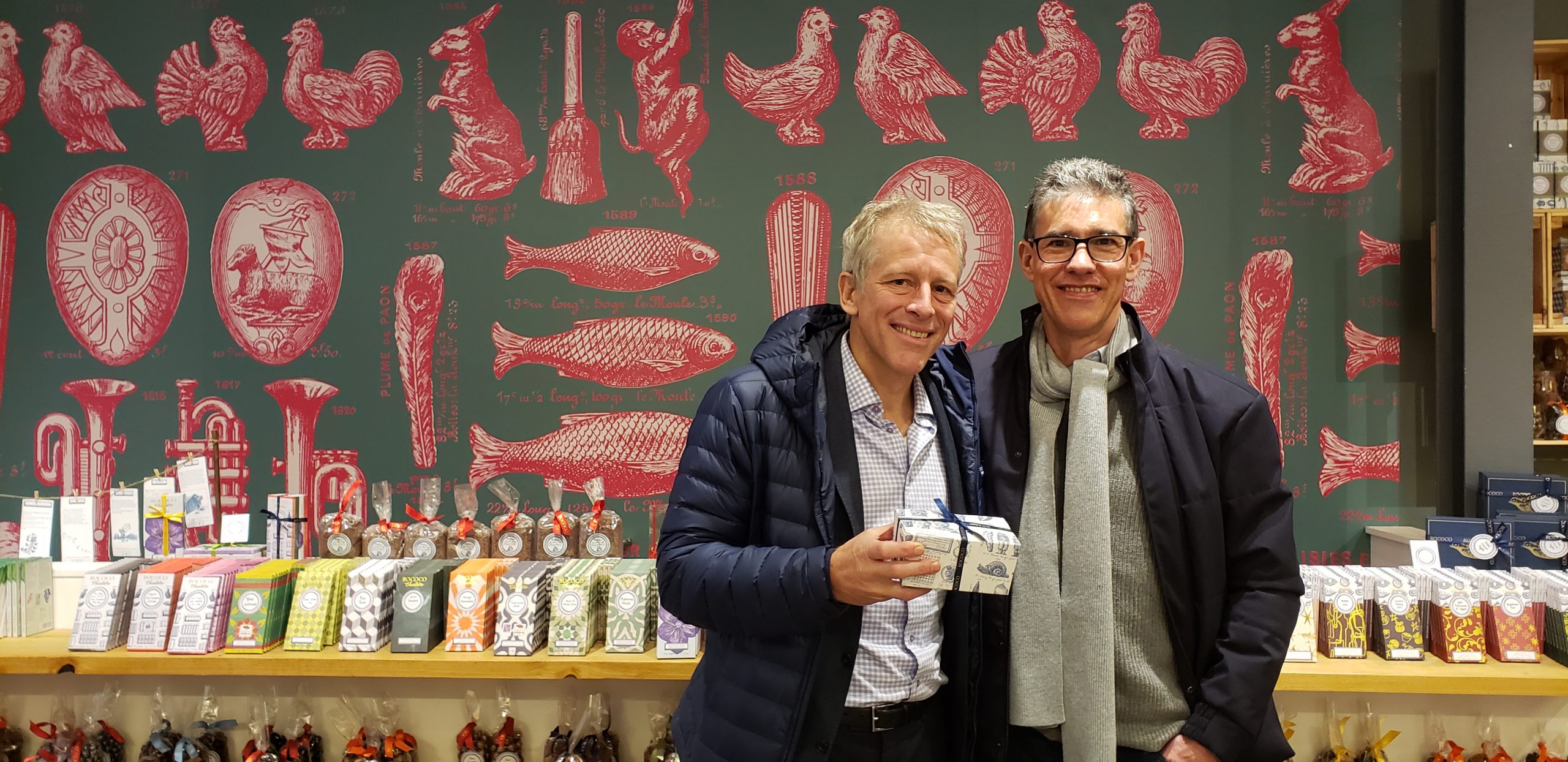 Shameless plug for my buddy: If you're in London, be sure to visit a Rococo store. The chocolates are divine!
This morning I flew to Zurich for the bat mitzvah tomorrow of the daughter of my old friend Guy Spier of Aquamarine Capital, author of the outstanding book, The Education of a Value Investor: My Transformative Quest for Wealth, Wisdom, and Enlightenment. Here's a picture of us in his office today (with his bust of our mutual hero, Charlie Munger)...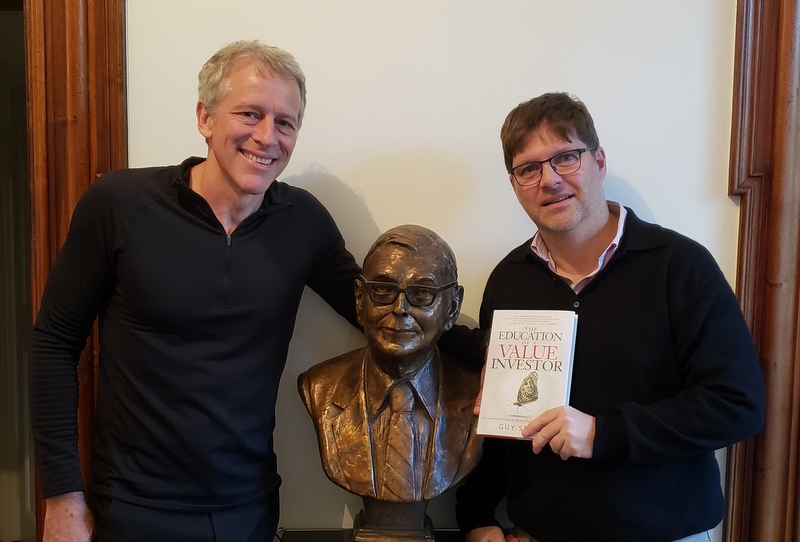 Last, it would be a crime in my book to come to Switzerland and not go climbing in the Alps (which I do every year to raise money for my favorite charity, KIPP public charter schools), so on Sunday I'm taking the train to Grindelwald, were I climbed the Eiger, Mönch, and Jungfrau two summers ago (I posted my write-up with pics here).
I hired the same guide and we're going to do the Lobhorn Traverse this time: ski up (with "skins" on the bottom of the skis), climb all five peaks, then ski down. Should be epic! Here's a picture of it: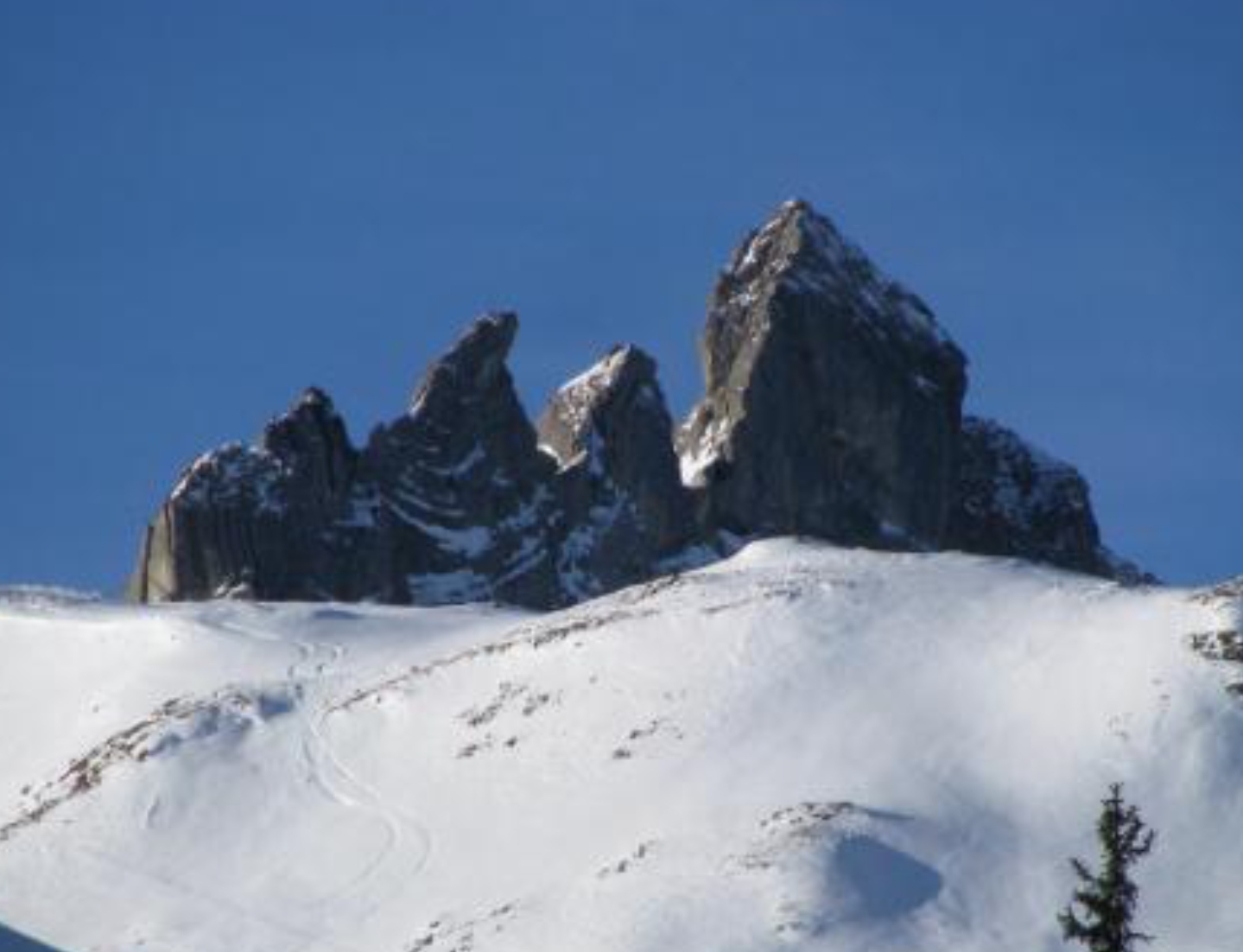 Best regards,
Whitney