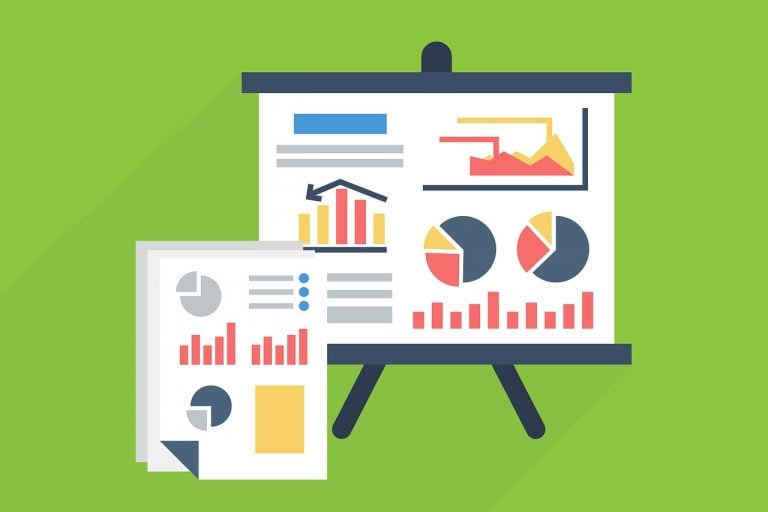 This is an undesigned draft of 1 of 9 2020 trend analyses from market research company GlobalWebIndex. To see further data, discuss insights with a trends analyst or setup a Q&A or byline, contact [email protected].
You don't need to work in an investment bank to notice the mounting pile of predictions and think pieces foreboding a global economic recession in the coming year. Warning signs from economic shocks of the past appear to be flashing, whether it's in analysis of the "inverted yield curve" or a projection about the outcome of Brexit, the U.S.-China trade war, or the German economy's weak performance in recent quarters.
For many, these warnings may be a cause for alarm. But for all the media noise surrounding them, they're likely to remain fairly detached from the average consumer, who in many cases may have no clue what we mean by an "inverted yield curve", or any other market signal you care to name.
This Tiger grand-cub was flat during Q2 but is ready for the return of volatility
Tiger Legatus Master Fund was up 0.1% net for the second quarter, compared to the MSCI World Index's 7.9% return and the S&P 500's 8.5% gain. For the first half of the year, Tiger Legatus is up 9%, while the MSCI World Index has gained 13.3%, and the S&P has returned 15.3%. Q2 2021 hedge Read More
Q3 2019 hedge fund letters, conferences and more
But we can put this to the test.
We Hate To Burst Your Bubble
In our ongoing global research, we've asked internet users aged 16-64 about their views on the global economy since our first research wave in mid-2009, just as the world was emerging out of the Great Recession. Respondents in each surveyed country are asked the exact same questions (translated into their native language). In this case, respondents are presented with a five-point Likert scale to express their level of agreement as outlined below:
Strongly agree
Slightly agree
Neither agree nor disagree
Slightly disagree
Strongly disagree
With the help of some simple data manipulation, we can assign a score to each agreement level to calculate the average total score of agreement to the statement "I feel positive about the global economy", and see how this looks over time. We can run this analysis across all of the major demographic breaks and regions, or any audience group of interest.
What The Consumers Say
The global results are unmistakable. Consumer confidence among 16-64 year-olds in the global economy has been steadily growing since mid-2013 following a low-point of pessimism in 2011, which among other things at least partly resulted from the Eurozone debt crisis and the downgrading of the U.S. credit rating during that year. 2011 also saw its own warning signs of a looming recession, including a near-inverted yield curve.
This confidence is now at an all time high since 2009[1].
When It Hits Home
Global economics aside, only when these matters impact personal hopes and fears in the future do consumers tend to pay attention. Our research shows it wasn't until 2011 that pessimism regarding the global economy really began to bite, swinging from a declining, but overall-positive average score, to one of clear negativity over the course of two financial quarters.
Optimism in internet users' own country's economy remains low in key markets that appear frequently in global news stories, most notably the UK and Hong Kong (55% in each market are pessimistic in their own economy's short term prospects).
But concerns about the national economy aren't always echoed in people's perceptions of their own financial outlook. In fact, internet users in most of our tracked markets are more confident in their own personal economic situation compared to their country's.
59% of global internet users think their personal finances will improve in the next 6 months, and 50% believe the same of their own country's economy
What The Businesses Say
TaIn Q1 2019, we introduced GWI Work; an industry-first, multi-country business-to-business dataset to understand the views of knowledge workers and the trends impacting the future of the workplace. Here we get the other side of the picture from inside businesses, to look at what they think the next year will bring.
Revenue expectations in the next year.
Compared to other industries, knowledge workers in the technology & communications sector still remain more optimistic in the economic conditions affecting their companies in the next year. Three-quarters of tech/telco workers expect their company's revenue to grow in the next year, for example. Compare that to just 9% expecting their revenue to decline, and you might be forgiven for questioning whether trade tensions are weighing on their minds as we'd expect.
The technology & communications sector is the most optimistic in the economic conditions affecting their companies in the next year.
This also stands as one of the few sectors in our chart with minimal uncertainty around revenue expectations, with just 4% saying they're not sure on the matter. If we narrow this down to the U.S. only, confidence in revenue growth shrinks to 59% among tech/telco workers, with a higher proportion believing revenue will stay the same (25%) or saying they're not sure (10%).
Across the 10 markets surveyed, knowledge workers in the manufacturing/industry/logistics, management training and financial services sectors all share a similarly positive outlook to tech/telco workers.
It's a very different picture for those working in government, non-profit and education/research sectors. Only around 4 in 10 workers in these sectors feel that revenue will grow in the next year, and they're also marked by a pronounced uncertainty toward future projections. The same is true of workforce projections; tech/telco and financial service workers anticipate workforce growth in the net year, while government and non-profit businesses have more modest expectations.
We can only wait and see what 2020 has in store for our own wallets and business revenue alike. As consumers worry about a potential recession and tech firms perform inconsistently on the markets, the next year is set to be a milestone in economic uncertainty. Which way the penny drops however, remains to be seen.
---
[1] A quick disclaimer: since our first quarterly research wave in Q2 2009, we've added additional 29 markets; now surveying 46 markets in total as of Q3 2019. Nevertheless, the trend stays the same when rebasing among our longest tracked markets only.