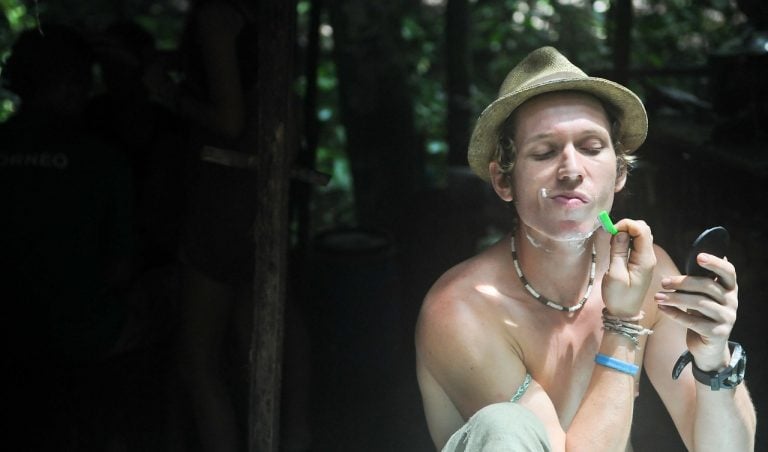 Our skin goes through a lot. I mean, a lot. Certain parts of it are routinely exposed to the cold air, the hot sun, to wind and rain and UV rays and a billion different types of irritants. Oh, and then we go ahead and shave off the hairs meant to protect it about twice a week. Our skin's daily struggle to protect our soft and defenseless inner selves make it a largely unsung hero. It demonstrates a robust durability that I desperately wish my brain would take some lessons from. But that doesn't mean that it's perfect or impenetrable.
Our skin needs help from all the things we put it through. Think of the countless razor burns, nicks and scratches, ingrown hairs, and sore bumps caused by sometimes even the sharpest razor. In response to this, a whole industry has risen out of the depths to tempt us with skin care products loaded with literally anything and everything, and recently they've all certainly had CBD incorporated in there somewhere.
Q3 2019 hedge fund letters, conferences and more
Seth Klarman Describes His Approach In Rare Harvard Interview
In a rare interview with Harvard Business School that was published online earlier this month, (it has since been taken down) value investor Seth Klarman spoke at length about his investment process, philosophy and the changes value investors have had to overcome during the past decade. Klarman's hedge fund, the Boston-based Baupost has one of Read More
CBD and the beauty industry are practically old friends, and the scientific backing that supports this match only add fuel to an already explosive market. So how can CBD help our skin overall, and how might we be able to incorporate it into that most delicate routine where our skin might just be at its most raw: shaving?
Looking After Your Skin Is Important
The wear and tear we put our skin through will eventually cause damage, and sometimes that damage is even permanent. But to understand this, we must understand first how the skin functions. Comprised of three separate layers, the skin is a complex and intricate organ. The first and outer layer, the epidermis, acts as a waterproof shield and a barrier between you and infection. The dermis, or second layer, is made up of thick connective tissues like collagen and elastin, and blood vessels. The third and final layer, the hypodermis, is made up of those things that support the skin's immune system like adipocytes, macrophages, and fibroblasts, and nerves.
Basically, your skin acts as a protector, regulator, and sensory receptor, and so much more. It regulates heat, it excretes sweat, it communicates to others how we're feeling, and it can absorb nutrients and medicines. And, of course, there are a million ways to damage one, two, or many of these functions locally and all over. Shaving poses many potential threats to our skin, and much of the time we're not doing it correctly:
Using single blade razors or not replacing your blade often enough can result in cuts and razor burn.
Not exfoliating between shaves can cause a buildup of dead skin cells and result in ingrown hairs.
Shaving right after getting into the shower or bath, like most of us do, doesn't allow for hair to soften and follicles to open properly.
Dry shaving is like running a car without oil, it just wreaks all kinds of havoc and increases the likelihood of cuts, razor burns, ingrown hairs, and permanent damage.
Why CBD is Good For Your Skin
CBD and skin go together like chocolate and peanut butter. This of course has to do with skin's ability to absorb good things through it, and CBD's ability to interact with the endocannabinoid system through the skin. Not only is CBD packed with fatty acids that can breathe new life into tired or aging skin, it's also an incredible antioxidant and anti inflammatory, fighting off free radicals and reducing fine lines and wrinkles. Beyond this, it's thought to play a role in sebum production and is naturally antibacterial, which means it may be an effective acne treatment.
CBD can be applied topically to the skin for localized benefits because the ECS has receptors here as well as all over the rest of the body. The same cannabinoid receptors found throughout the body and central nervous system, CB1 and CB2 receptors, are indeed also found in our skin, and when CBD is applied here it doesn't enter the bloodstream but rather gets absorbed by our skin. So, that means that when we apply CBD directly to our skin, it can still interact and help the ECS in a localized fashion to treat the many things we put our skin through. CBD can hydrate, reduce itching, and hydrate by stimulating the ECS.
When you apply these benefits to the effects that shaving incorrectly can have on our skin, it's easy to see why CBD moisturizing lotions might be a good idea to use to treat the irritation, itching, razor burn, and shaving bumps/ingrown hairs caused by shaving incorrectly. But, incorporating CBD into your shaving cream can have wonderful preventative benefits as well, as a good shaving cream is the ultimate tool to preventing many of the common issues with shaving in the first place.
Make Your Own CBD Shaving Cream
There are many excellent guides out there for making a CBD shaving foam that won't leave you penniless (who needs money with legs that smooth anyways), and for a simple recipe that will let your skin revel in all the health benefits CBD can offer, plus some nice extras, we suggest the following:
4 Tbsp Shea Butter
4 Tbsp Coconut Oil
2 Tsp Castile Soap
4 – 6 drops Bergamot Essential Oil
3-4 drops of CBD from a tincture
In a glass bowl over boiling water melt the shea butter and coconut oil until combined. Take off the heat and let cool slightly before adding the CBD oil - which should remain room temperature. Stir and refrigerate until the mixture is solid.
Then, remove the mixture from the fridge and whip with a hand mixer until fluffy. Add the Castile soap and essential oil and blend again.
Store in an airtight jar until use.
Updated on