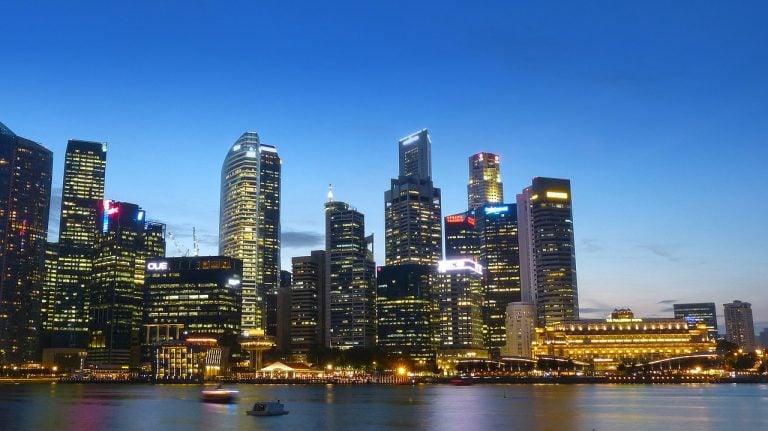 When new launches of digital banks in the U.S. are plotted on the timeline below (2012-2019), it reveals a recent surge of activity. Banks are aware of these new entrants, yet seen on a single chart it highlights the sudden change.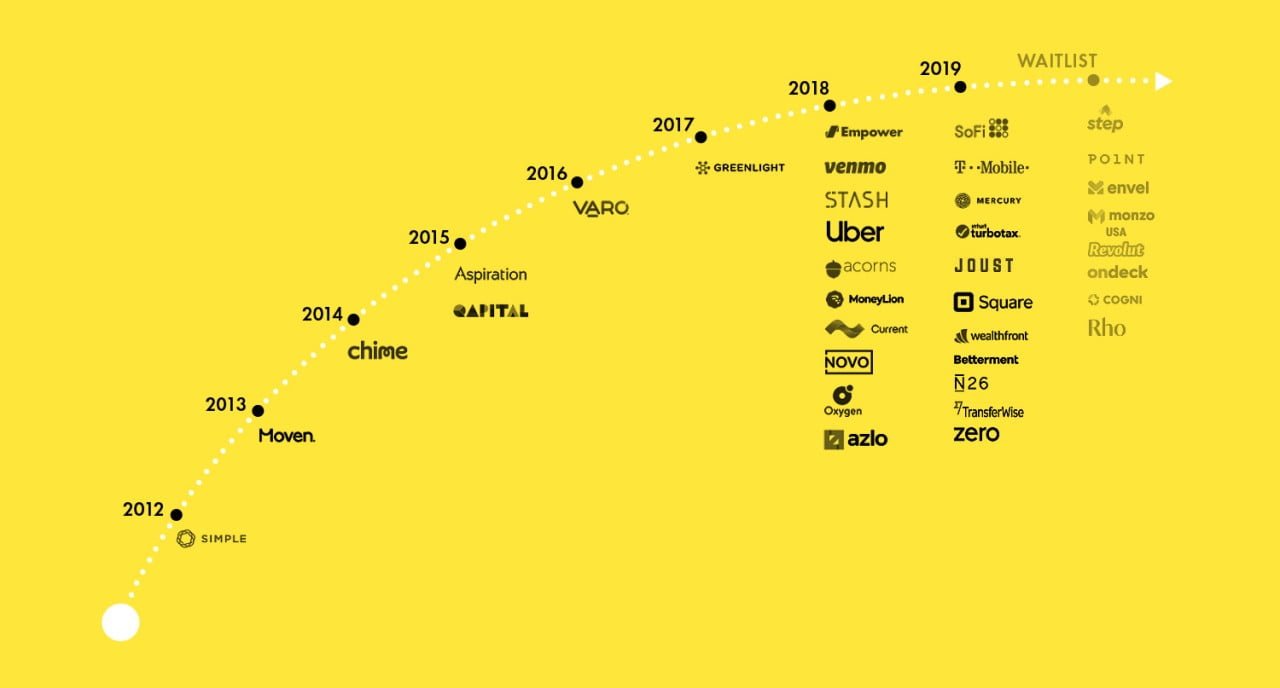 "How did you go bankrupt?" – "Two ways. Gradually, then suddenly." This quote by author Ernest Hemingway suggests that change is often slow, then sudden. Hemingway did not have the digital transformation of banking in mind, but the quote is apt.
How Value Investors Can Win With Tech And "Fallen" Growth Stocks
Many value investors have given up on their strategy over the last 15 years amid concerns that value investing no longer worked. However, some made small adjustments to their strategy but remained value investors to the core. Now all of the value investors who held fast to their investment philosophy are being rewarded as value Read More
Q3 2019 hedge fund letters, conferences and more
The time to market to launch a digital bank has shrunk significantly with SaaS solutions making it easier than for the first wave of Simple, Moven and Chime. Many of the newest banks are from fintechs that started in payment, lending or investing, and can quickly add a deposit account. These deposits are stickier and offer a loss leader for the fintech's more profitable service. Fintechs that began as point solutions that unbundled the bank (i.e., faster and cheaper cross-border payments like TransferWise) are now re-bundling into full-service bank alternatives.
Should banks ignore fintechs? For years, consultants and pundits (okay, me too) have been presenting slides showing fintechs offering better products and announcing the imminent demise of the bank, with comparisons to the lack of foresight at Borders and Blockbuster. Yet the banks are still around. Each wave of neo-banks has been met with skepticism by banking execs. First that they'd get licensed. They did. Then that they'd acquire customers. In only a few years, several fintechs already measure customers in the millions. Then that they could expand into new markets and products. The timeline above shows several fintechs operating in multiple regions. The latest skepticism is that the fintech business model is sustainable, and there is indeed a gap in data to refute this last doubt.
Disruption: Digital banks and fintechs
Forget how well funded fintechs are, valuations in the billions, or how many operate in a given category—all this suggests is the size of the bets being placed. Press releases citing impressive numbers of customers are irrelevant without context on the size of deposits and cost to serve.
The best documented is Monzo, though this level of transparency is exceptional. As public companies, the banks expose hard data on deposits and return on equity. By contrast, the neobanks are opaque private companies or line items within larger public companies, and it is impossible to ascertain whether their business is sustainable. Exceptions are established digital banks like Ally and USAA and public fintechs like PayPal, Square, and Intuit.
When I polled a room of banking executives last year, the biggest perceived threat had shifted from fintechs to digital giants for their ability to create value at scale. We now see T-Mobile and Uber on the timeline, but still no Google, Apple, Facebook, or Amazon. In a recent Gartner survey, 43% of FS CEO respondents did not accept the premise that these digital giants will be operating in their industry in the next five years. Five years is a long time and the change may be far more sudden.
Is it too late to adapt to the new entrants offering better digital banking services? Steering the battleship of a traditional bank can take years. Regardless of FS CEOs' lack of concern, accelerate your digital transformation rather than wait to see which digital giants are added in this timeline of bank launches for 2020.
Updated on