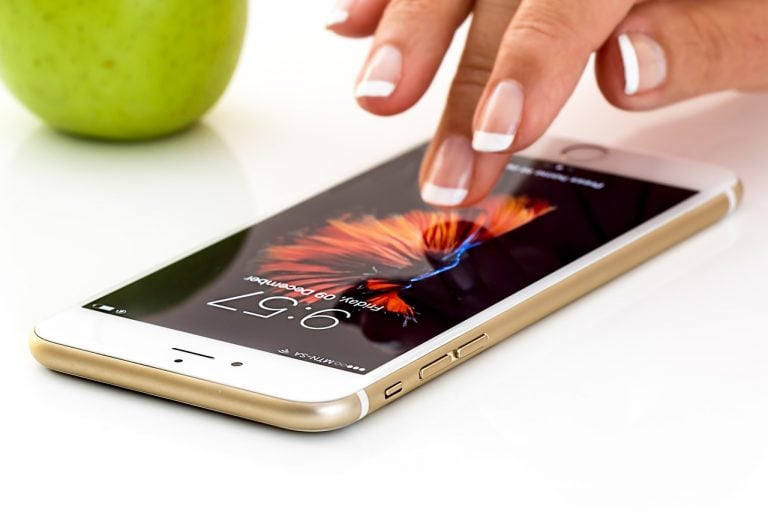 The jailbreaking world has been undergoing big changes presently, thanks to the release of the checkm8 bootrom exploit. Using this exploit, developer qwertyoruiopz has now teased the iOS 13.2 jailbreak, meaning, the jailbreak for Apple's most recent iOS version. Specifically, the developer has teased the Checkra1n jailbreak for iOS 13.2.

All thanks to checkm8
Last month, we saw the jailbreak for iOS 13.1.2, and now developer qwertyoruiopz has teased the iOS 13.2 jailbreak. This comes as a big moment for the jailbreak community because iOS 13.2 is the latest iOS version and comes with all the latest security fixes from Apple's side.
The Checkra1n jailbreak for iOS 13.2 has been made possible due to axi0mx's bootrom exploit checkm8. This exploit runs even before iOS is loaded, thereby, making it impossible for Apple to fix the vulnerability. The Checkra1n jailbreak for iOS 13.2 supports all devices from A5 to A11, and there is almost nothing that Apple can do to fix it.
How A Weakening PE Market Serves As Another Sign Of A Weakening Economy
Amid the turmoil in the public markets and the staggering macroeconomic environment, it should come as no surprise that the private markets are also struggling. In fact, there are some important links between private equity and the current economic environment. A closer look at PE reveals that the industry often serves as a leading indicator Read More
This comes as good news for the jailbreak community and bad news for Apple. However, this iOS 13.2 jailbreak does not support newer devices. Developer qwertyoruiopz teased the Checkra1n jailbreak for iOS 13.2 via a tweet. Though the tweet does not reveal much, it does show a jailbroken iPod running iOS 13.2.
— qwertyoruiop (@qwertyoruiopz) 31 October 2019
In the past few years, questions have been raised over the future of jailbreaking, considering Apple's strictness to curb such practices. Now, with the release of checkm8, many expect a return of the golden era for jailbreaking.
Checkra1n jailbreak for iOS 13.2: no surprise
Checkra1n jailbreak for iOS 13.2 was to be expected after the release of the iOS 13.1.2 jailbreak earlier this week. On October 27, the team behind checkra1n tweeted an image of an iPhone SE, 7th gen. iPod touch, and an iPhone X with Cydia and Zebra installed.
— checkra1n (@checkra1n) 27 October 2019
In the image, the iPhone SE was shown running iOS 13.1.2 with Zebra package manager installed. The 7th gen. iPod touch was shown running iOS 13.1.3 with Cydia installed, while the iPhone X was shown with the Cydia icon.
Since the checkm8 exploit supports iPhone 5 and newer (until the iPhone X), it ensures a permanent jailbreak of these iPhones. Therefore, it is expected Checkra1n will also be compatible with iOS 13.2 whenever Apple comes up with it.
Cydia and Zebra are the package managers for jailbroken iPhones and iPads, but the former is much more popular than the latter. Another popular package manager, Sileo, is missing in the images. Its absence, however, does not come as a surprise as it supports jailbreak tools like Chimera.
Checkra1n jailbreak: why it's special?
The Checkra1n jailbreak is special not just because of its jailbreak for the latest iOS version, but for one other reason as well. That is, the jailbreak supports tweak functioning on iOS 13. A recent tweet from jailbreak developer Sam Bingner teased tweak functioning on iOS 13 via Checkra1n.
What is this? TetherMe loading on iOS13? #checkra1n pic.twitter.com/VG0fdopHhK

— Sam Bingner (@sbingner) 31 October 2019
Bingner, in the tweet, uploaded a full video detailing all the features. The developer is known for his TetherMe jailbreak tweak that enables native Personal Hotspot on jailbroken handsets.
This again is an interesting development for the jailbreak community. It is the first time that we have proof of a working tweak injection on the Checkra1n jailbreak, suggesting the rapid development of the project. Also, it means that the jailbreak community would be allowed to install their favorite add-ons after the Checkra1n release.
Additionally, Checkra1n co-developer James Bishop, in a separate tweet, showed Substrate Safe Mode working on Checkra1n. This means devices with Checkra1n would use Substrate instead of Substitute. It must be noted that all devices from A5-A11 support Substrate on jailbreaks such as unc0ver.
Other special features of Checkra1n are tethered jailbreak; working with DFU Mode; and the fact that Apple can't patch it remotely without enforcing physical damage. More features are expected to be added to Checkra1n jailbreak going forward. The jailbreak tool is still in the development stage and popular Jailbreak developers such as jonseals, pshycotea, nullpixel, qwertyoruiopz, iH8sn0w, xerub, and siguza are contributing to it.
Other iOS 13.2 jailbreak solutions
Checkra1n jailbreak for iOS 13.2 is not the only jailbreak available for Apple's latest iOS version. Several iOS 13.2 jailbreak solutions are available to download via Pangu. These are:
Hexxa Plus – it was initially released as Hexxa for iOS 12.2, and soon became a popular method for installing jailbreak apps. Later, it was updated to support iOS 13 and higher versions, and was renamed Hexxa Plus.
Trimgo – this is a virtual iOS 13.2 jailbreak that allows iPhone users to get the feel of jailbreak without jailbreaking. This tool installs the Cydia app after an iPhone user virtually jailbreaks their device.
zJailbreak – this is a popular third-party app manager and over 5 million devices currently use it. This tool offers several customization options.
TaigOne – this is a jailbreak tool finder from the Taig9 team of developers. Both the free and paid version of the tool is available.
Other iOS 13.2 jailbreak solutions are Yuxigon Jailbreak, Bregxi, ApricotiOS, Tiqu++, and Tweaki.
Updated on