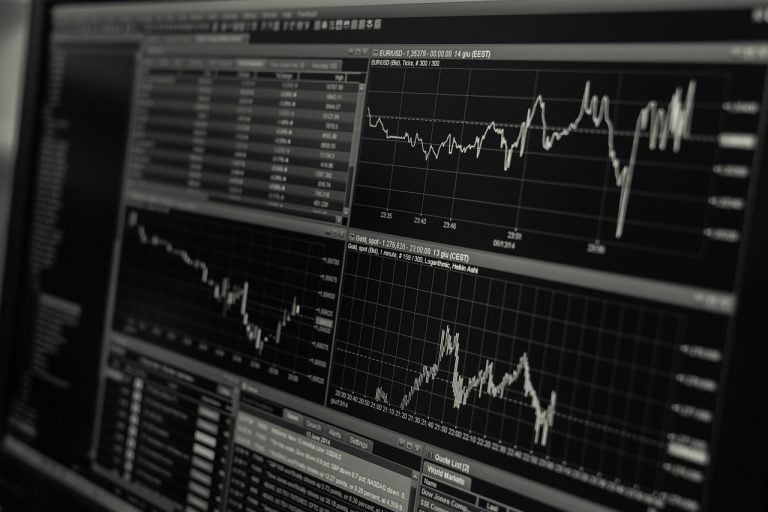 Whitney Tilson's email to investors discussing his Carvana pitch; Enrique Abeyta's take on Lyft's earnings; The real reason value has been lagging growth; I'm 53 today!

1) The most intriguing idea I heard at the Robin Hood conference earlier this week was a long pitch for Carvana (CVNA). See much more exclusive RobinHood coverage here.
Q3 2019 hedge fund letters, conferences and more
London Quality Growth Investor Conference: Buy Dassault Systemes
At this year's inaugural London Quality Growth Investor conference, Denis Callioni, analyst and portfolio manager at European investment group Comgest, highlighted one of the top ideas of the Comgest Europe Growth Fund. According to the speaker, the team managing this fund focus on finding companies that have stainable growth trajectories with a proven track record Read More
Shares of the company, which operates an e-commerce platform for buying and selling used cars, have been on a tear. They've more than doubled over the past year to hit a recent all-time high, despite growing losses. (In fact, the company has never reported even one quarter with positive EBITDA, net income, or operating cash flow.)
Not surprisingly, it's a controversial stock, with a high 36% short interest. (To understand the short thesis, read this post on ValueInvestorsClub from May 2017 and Spruce Point's report from March of this year, which have both been spectacularly wrong so far.)
This conference was off the record, so I can't share the details of the presentation, but it was compelling. There's no question that the used-car market is enormous – twice the size of the new-car market – and poorly served currently, so it's ripe for disruption. If you're interested in reading the bull case, check out these two write-ups that were posted on ValueInvestorsClub in October 2017 and December 2018.
2) Yesterday, I discussed the latest earnings report out of ride-sharing company Lyft (LYFT), which – in addition to its largest competitor, Uber (UBER) – has a lousy business model and continues to face massive headwinds.
My colleague Enrique Abeyta e-mailed me with some additional insights on Lyft's earnings. He wrote:
One of the cool things about this job and having the opportunity to go public with my ideas is that I get great feedback from my network.
Since sharing my bearish views on Uber in the last few weeks, a lot of folks have started to e-mail me with their thoughts, both positive and negative.
Lyft reported a "beat-and-raise quarter," and the stock was up as much as 10% in after-hours trading on Wednesday night. Quickly reading through the headlines of the analyst notes, I noticed 27 "buy" ratings (versus 10 holds and two sells)... Yet yesterday, the stock was down 5%. What gives?
First, whenever everyone is talking about a particular outcome, I've learned to expect the opposite. Expectations were high going into the quarter, which created the potential for disappointment.
But looking at the numbers, my real concern is how viable these ride-sharing businesses really are. Let's take a deeper look at Lyft's quarterly numbers...
As you noted yesterday, the company grew sales 63%. It also saw year-over-year increases of 28% and 27% in active riders and revenue-per-rider, respectively. Those are great numbers that beat consensus estimates.
Enrique pointed out that on a quarter-to-quarter basis, Lyft's growth is slowing. The company added just 500,000 customers in the third quarter. As is the case with Uber, the U.S. market has become saturated... After all, who doesn't know about the ride-sharing services? That's a clear ceiling on near-term growth. More from Enrique:
Lyft's earnings "beat" was also based on the company reporting a much smaller operating loss as measured by EBITDA. It "only" lost $128 million, versus the $266 million it lost in the same quarter in 2018. That's a good thing, right?
Not exactly...
The problem is, Lyft is paying out a massive amount of stock-based compensation – $242 million (compared with $0 in the same period last year), and close to $1.7 billion for the full year.
Factoring this in, Lyft's losses were worse than they were last year. The company lost $491 million, versus $266 million, and margins deteriorated from -46% to -51%.
When you grow revenues 63%, riders 28%, and revenue-per-rider 27%, shouldn't operating margins get better, not worse?
Analysts are focused on the direction of many of these metrics and whether Lyft can reach "adjusted" EBITDA breakeven sometime next year.
Like you, I still prefer Lyft to Uber because at least Lyft isn't trying to pull this off in 63 countries while also operating half a dozen other massive (and money-losing) businesses.
That said, if the stock falls 5% on a quarter where, according to most analysts, Lyft reported "great" results, why would anyone want to own shares?
Thanks for sharing, Enrique!
And one final reminder: You can try his Empire Elite Trader newsletter absolutely risk-free for 30 days by clicking here. Don't wait – this special offer ends tonight!
3) An interesting argument from asset manager Dimensional Fund Advisors: The vast outperformance of growth stocks versus value stocks over the past decade isn't due to value stocks' poor performance, but rather growth stocks' unusually strong returns: The Real Reason Value Has Been Lagging Growth. Excerpt:
Growth's annualized compound return of 16.3% over the 10-year period ending June 2019 was much higher than its 9.7% return since July 1926.
"On the other hand, value performance over the past decade has been more or less in line with its historical average: 12.9% versus 12.7%..."
But they warned investors that value can turn quickly.
4) Here's a picture from 53 years ago today, when I was born at the Yale-New Haven Hospital...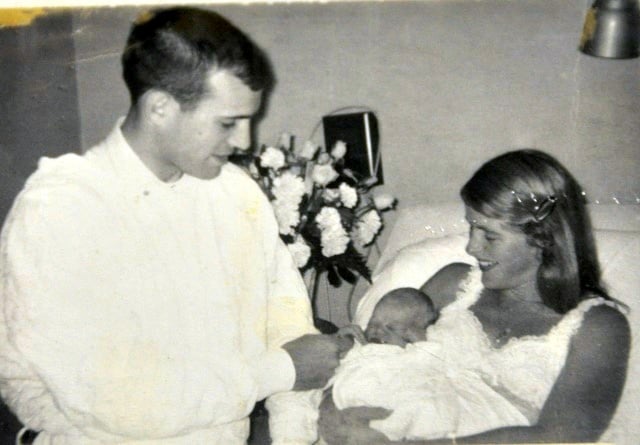 Best regards,
Whitney
Updated on