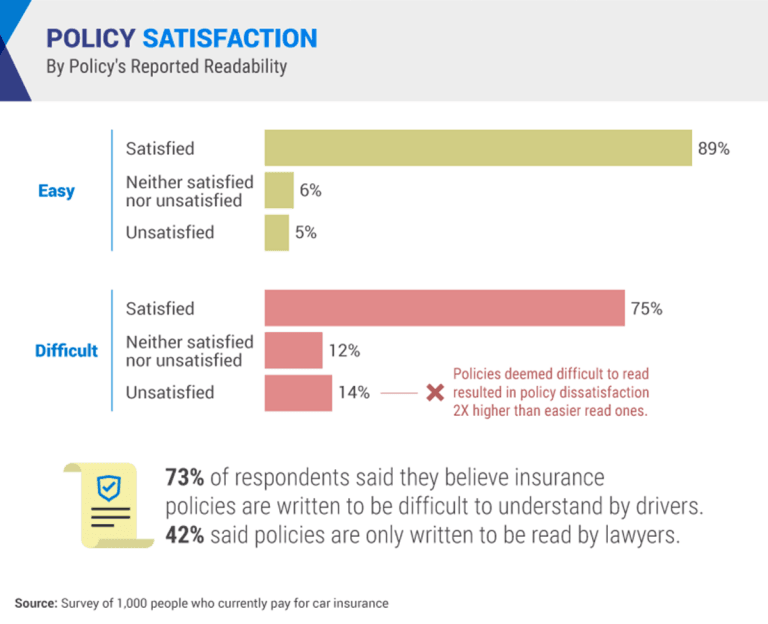 Famous authors over human history, from Walt Whitman to Ruskin Bond, have romanticized the idea of "the open road," a vast and endless world of opportunity and solace. It represents a new beginning and surrendering to the road as it leads you into the great unknown. In the practical world, the expansive and boundless open road has its limits. Unfortunately for many, getting on the road represents uncertainty and anxiety if someone isn't sure how they will be protected in the case of an accident. Having car insurance is required by law, but understanding a policy's details and intricacies is oftentimes far more complicated than most documents we can even comprehend, let alone fully understand.
Since, the average car insurance policy can be complicated, it's important to clear the smoke and be proactive about your knowledge over your policy. Here are two ways to see through the legalese and come out understanding how your car insurance works to protect yourself and other drivers.
Q3 2019 hedge fund letters, conferences and more
This Hedge Fund Believes The New Real Estate Cycle Is "Well Underway"
Chilton Capital's REIT Composite was up 6.1% last month, compared to the MSCI U.S. REIT Index, which gained 4.4%. Year to date, Chilton is up 6.3% net and 6.5% gross, compared to the index's 8.8% return. The firm met virtually with almost 40 real estate investment trusts last month and released the highlights of those Read More
Read. Your. Policy.
It seems simple enough, but most people don't know what their policy contains because they've never actually read it. According to a new survey by Auto Insurance EZ, only 22% of people have read their entire policies all the way through. Most of the time, respondents admitted to only reading part of the contract, with around two-thirds (67%) of survey participants who have only partially perused their policies.
Most agreements are tough to understand, no doubt about it. The survey further confirmed this belief by running a text analysis on a sampling of policies and compared them to simple children's stories and government documents and found that the typical car insurance policy hangs in the balance between the U.S. Constitution and the Declaration of Indepence, a reading level that corresponds to the collegiate level.
Try taking a stab at studying your policy at length. Pore over all the details and highlight areas that are unfamiliar. Reach out to friends, family, or your car insurance agent to offer clarity to these sections and allow you to take control over your policy.
Handing your affairs after an accident can be stressful and difficult when you aren't familiar with your own car insurance limitations and allowances. Today, most insurance agencies provide customers with easy to use customer service and even apps that allow someone to make or check on a claim.
Identify Each Section of Your Policy
There are many different sections to a car insurance policy that help users understand what their coverage levels are, areas that may be up for adjustment by the insurance company, and the general policy terms. However, one of (if not the) most crucial information of your car insurance policy is contained within the Declaration page.
This area holds your general policy details, such as the names and information of insured drivers and vehicles under your agreement and totals for your deductible, premiums, and overall coverage details for each driver. Generally speaking, your Declaration page is going to hold most of the information you'll want to have on memory in the case of an accident.
Understanding your policy was even shown to affect overall levels of driver satisfaction, with difficult policies increasing someone's chances of feeling dissatisfied with their coverage details.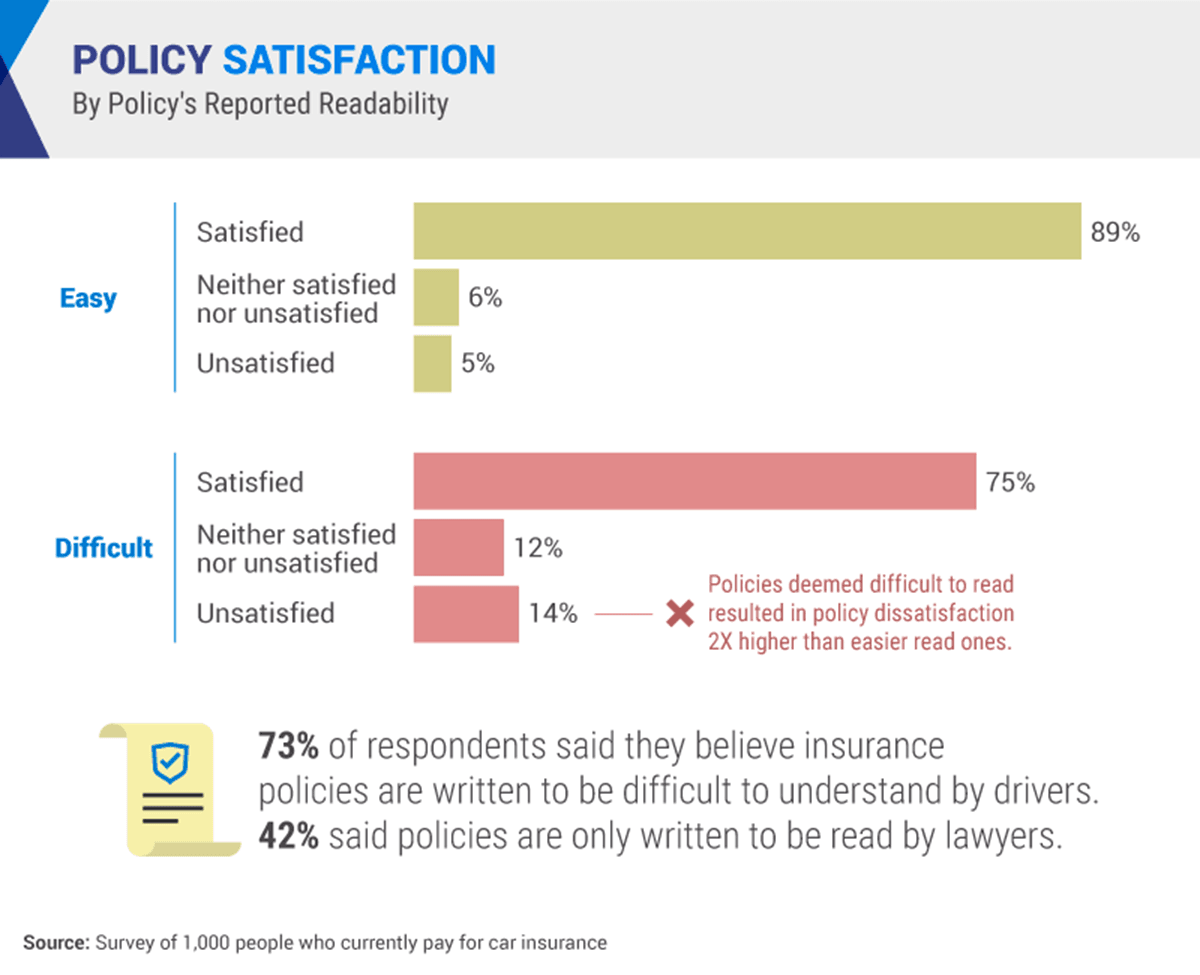 Don't Ignore Your Car Insurance Policy, Even If It's Difficult
Sure, it's not as critical for the average person to understand every single phrase and clause in their personal car insurance policy, but it's key to be fully aware of how your coverage protects you and your loved ones. Beyond your coverage, stay safe by being on top of any other car-related issues, such as which vehicles or parts have been recalled or other safety concerns. Feel confident on the road by devoting time to understanding your policies. The open road doesn't look so scary if you know how you are protected.