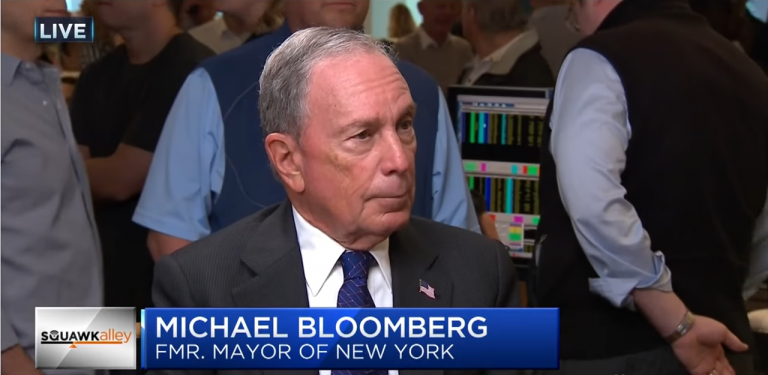 It's hard to consider a man worth over fifty billion dollars to be an underdog, especially if he is willing to spend a chunk of that fortune to win the Democratic presidential nomination. But Michael Bloomberg's money will not likely push up his poll numbers into double-digits, let alone into the ranks of the four leading contenders – Joe Biden, Elizabeth Warren, Pete Buttigieg, and Bernie Sanders.
Bloomberg can keep running his ads, but only regular appearances on the debate stage can truly legitimize his candidacy, and with that, raise his poll numbers. So, permit me to suggest the obvious.
Q3 2019 hedge fund letters, conferences and more
ADW Capital's 2020 letter: Long CDON, the future Amazon of the Nordics
ADW Capital Partners was up 119.2% for 2020, compared to a 13.77% gain for the S&P 500, an 11.17% increase for the Russell 2000, and an 8.62% return for the Russell 2000 Value Index. The fund reports an annualized return of 24.63% since its inception in 2005. Q4 2020 hedge fund letters, conferences and more Read More
He should stage his own debates. But instead of debating empty chairs, he can fill them with six or eight other candidates who did not qualify for earlier debates.
Isn't that exactly what the Republicans did in their 2016 presidential debates? Indeed, the undercards may have been as interesting as the main events.
Bloomberg and the 2020 presidential nomination
Back in 1992 and 1996 another billionaire, Ross Perot, a total political neophyte, managed to get invited to join the Republican and Democratic presidential candidates on the debate stages. Surely, Bloomberg – a three-term Republican mayor of an overwhelmingly Democratic city -- has the political chops, not to mention the cash, to pull off his own debate magic.
Well, for starters, you can't just buy time on a station and stage your own debates – even if you are worth tens of billions of dollars. How could Bloomberg get a major TV station to accept his money to stage a legitimate presidential debate with real candidates besides himself?
Did someone just say "Fox News", which has been shut out of the Democratic presidential debates? Surely Fox, which has staged previous presidential debates, would definitely fit the bill.
Could Fox induce the other spurned Democratic candidates to join Bloomberg on the debate stage? You may remember the iconic line from the movie, Field of Dreams – "Build it, and they will come."
Many skeptics will accuse Bloomberg of trying to buy the Democratic presidential nomination, while others will admire the political creativity of this self-made businessman. But in the end, the debate will probably draw audiences comparable to the officially sponsored Democratic debates.
Perhaps most importantly, many voters will realize that a man who pays for his own presidential campaign would never use his high office as a piggy bank to enrich himself and his family.