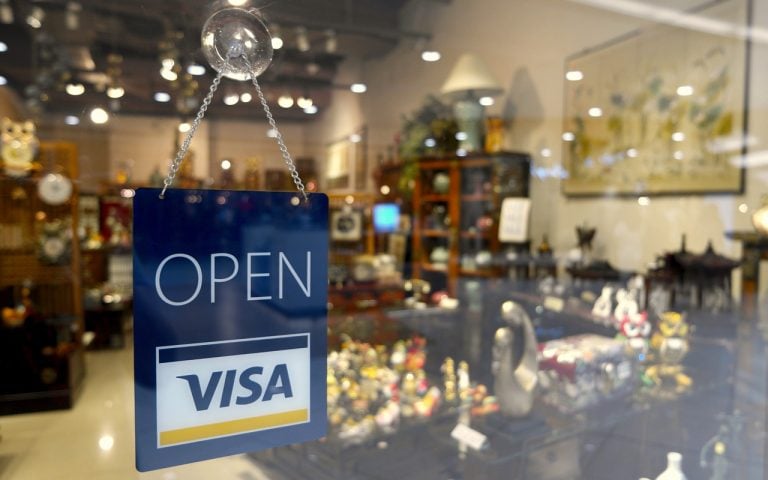 Every year, Forbes publishes an annual list of the world's 2,000 largest public companies as part of its Global 2,000 ranking. The publication also works with German statistics provider Statista to compile a list of the 250 of the world's best regarded companies. As per the 2019 list, the US is home to the highest number of best regarded companies (59 out of 250). It is followed by Japan, China, and India – the three of which collectively house 82 companies on the list. In total, nearly half of the 250 companies on the list are based in Asia.

Forbes and Statista surveyed 15,000 participants from over 50 countries to compile the list. They culled the list of Global 2,000 down to the 250 best regarded companies. The ranking is based on each company's honesty, trustworthiness, fairness to its employees, social conduct, and the performance of its products and services.
Technology giant Apple stood at 11th spot while Amazon occupied the 16th position. Google's parent company Alphabet is not even in the top 25. Meanwhile, leading credit card companies such as Visa and Mastercard moved up the rankings.
London Value Investor Conference: Joel Greenblatt On Value Investing In 2022
The first London Value Investor Conference was held in April 2012 and it has since grown to become the largest gathering of Value Investors in Europe, bringing together some of the best investors every year. At this year's conference, held on May 19th, Simon Brewer, the former CIO of Morgan Stanley and Senior Adviser to Read More
10- Costco Wholesale
Founded in 1976, Costco is a membership-only chain of warehouse clubs. It offers its members low prices on a number of branded and private-label products in different categories. It also provides other services such as gas stations, food court, and pharmacy. Costco currently operates about 800 warehouses across the United States, Canada, the UK, Japan, and Australia.
9- Mastercard
Mastercard is the second largest credit card network in the US. Mastercard processes transactions in almost every country across the globe. It was originally known as Interbank because it was created by an alliance of regional financial institutions in response to BankAmericard. Earlier this month, the Harvard Business Review named Mastercard chief executive Ajay Banga among the world's best-performing CEOs.
8- Toyota
Japanese automobile giant Toyota is not only one of the world's most valuable brands but also the 8th best regarded company on the planet. Toyota is known for its efficient manufacturing process and high-quality products. The company is investing heavily in electric, hybrid, and self-driving cars to drive future growth. Toyota was founded in 1937.
7- Walt Disney
The US media and entertainment giant was founded nearly a century ago. Disney slipped from 1st rank in 2018 to 7th spot this year. It recently entered the media streaming business with the launch of Disney Plus subscription service, which garnered more than 10 million new subscribers within a day of launch. Disney owns some of the best and most popular content in the world. It has seen explosive growth under chief executive Bob Iger, whom Barron's has described as "Disney's most important figure since Walt himself."
6- Microsoft
Microsoft's Office tools, Surface line of products, and cloud services have seen explosive growth in the last few years, driving the company's valuation past $1 trillion. It is no longer the boring Windows software company. It's second only to Amazon in cloud computing. Microsoft might have missed the bus on smartphones, but it remains relevant in the age of smartphones.
5- Paypal
Paypal facilitates digital and mobile payments on behalf of consumers and merchants. It allows merchants of all sizes to accept payments through websites, mobile devices, apps, and even at offline locations. The company was founded by Elon Musk, Reid Hoffman, and Peter Thiel in 1998. It also offers person-to-person payments through Venmo, Xoom, and Paypal.
4- Netflix
The video streaming giant has built a massive collection of original movies and TV shows. It spends about $12 billion a year to produce original programming. Netflix now faces stiff competition from Disney Plus and Apple TV Plus streaming services, both of which are available to consumers.
3- Infosys
Indian IT services provider Infosys has been named the 3rd best regarded company in the world, up from 31st position in 2018. A few weeks ago, Infosys was in the news over allegations of accounting fraud, but an internal audit found no signs of irregularity. Its ranking shows the company's strong performance and the respect it inspires among stakeholders.
2- Ferrari
Italian carmaker Ferrari has become the first company to appear among top-three twice. Founded in 1947, the sports car manufacturer is the oldest and most successful team at the Formula One racing. Last year, the 1964 Ferrari 250 GTO became the most expensive car in history when it sold for $70 million.
1- Visa
With more than 323 million active cardholders, Visa is by far the largest credit card company in the United States. It facilitates fund transfers throughout the world. It doesn't issue its own credit cards, just like Mastercard. Instead, it offers payment products to banks and other credit card issuers. Its stock price has soared more than 30% this year.
Updated on