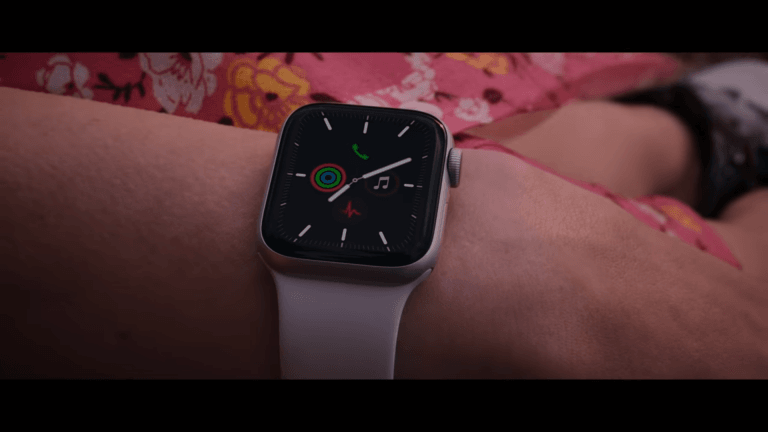 There is a lot of skepticism regarding wearables and how useful they truly are. However, on many occasions, they are not only good for tracking workout progress but also detecting serious health conditions before the first symptoms emerge. Such a situation occurred when a 79-year-old-man noticed that his Apple Watch's ECG started alerting him about serious heart problems. Fortunately, the man acted fast, and further problems were avoided.
Dr. Ray Emerson owns an Apple Watch with ECG, which he regularly wears on his wrist. According to CBS Austin, he lived his day-to-day life completely unaware of the heart problems he had, until his watch started acting strangely. The ECG-equipped watch had been alerting him about an irregular heart rate for a while. Although he didn't know whether he had health problems or not, he still decided to visit a doctor and see what it was about. The visit turned out to be a good decision as the Apple Watch's ECG successfully detected serious heart problems before serious symptoms showed up.
The doctor performed a full EKG, which then led to surgery to correct the heart problem, all thanks to the prompt alert from a smartwatch.
ValueWalk's July 2022 Hedge Fund Update: Tiger Cub Hedge Fund Shuts Down
Welcome to our latest issue of issue of ValueWalk's hedge fund update. Below subscribers can find an excerpt in text and the full issue in PDF format. Please send us your feedback! Featuring Andurand's oil trading profits surge, Bridgewater profits from credit, and Tiger Cub Hedge Fund shuts down. Q1 2022 hedge fund letters, conferences Read More
"The watch dinged me," Dr. Emerson told CBS Austin. "I looked down, and it said you are in atrial fibrillation."
The condition, also known as Afib, causes the upper heart chambers to operate out of sync with the lower heart chambers. The irregular heart rate results in blood clots, which can then lead to a heart attack and finally, heart failure.
"It told me I wasn't feeling as good as I thought I was," Dr. Emerson added.
Apple started focusing on the health of its users beyond just tracking sports activities, which turned out to be a good thing. According to Dr. Jason Zagrodsky, a cardiac electrophysiologist, a number of people have visited his medical center because the Apple Watch's ECG warned them about serious heart problems.
"Most people don't know there is something wrong with them," said Dr. Zagrodzky. "I would say probably at least once or twice a week someone comes to me solely because their watch said, hey, you've got a serious problem."
Although most people buy their watches themselves to track their exercise, Dr. Emerson's watch was a gift. If you know someone who could benefit from owning an Apple Watch with ECG, this is a great opportunity to surprise them during the coming holidays.
This is not the first time an Apple Watch's ECG detected this condition. Dr Michael Spehr from the FAZ newspaper in Germany highlighted an email in which a reader detailed how the Apple Watch helped detect Afib.
Updated on