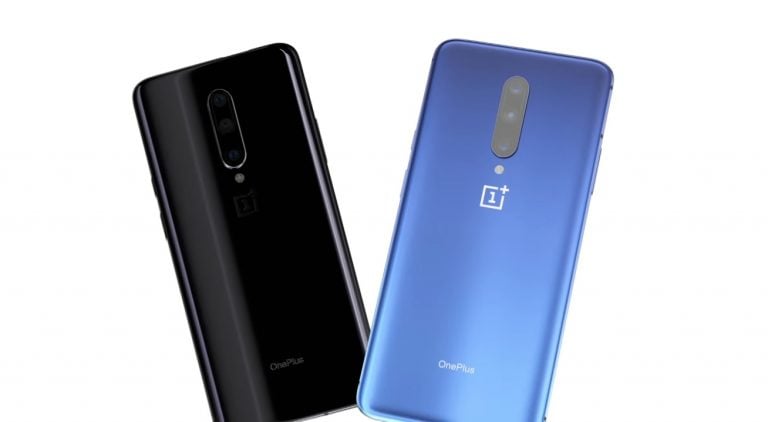 The Android 10 update for the OnePlus 7 Pro 5G won't arrive until next year. The Chinese handset maker is usually quite prompt when rolling out new versions of Android to its users, but it seems that won't be the case for the OnePlus 7 Pro 5G. Of course, based on the problems some OnePlus users are having with Android 10, it may be a good thing that the release date won't be until next year.
Release date: Android 10 update for OnePlus 7 Pro 5G
We heard late last month that the Android 10 update for the OnePlus 7 Pro 5G might not arrive any time soon, and now we have official confirmation about the delayed release date. It became clear earlier this year that the OnePlus 7 Pro 5G was lagging behind the non-5G variants in terms of software updates, and that trend is apparently continuing.
In a post on the OnePlus forums, CEO Pete Lau offered an explanation for the delayed release date for the Android 10 update for the OnePlus 7 Pro 5G. He noted that many users had been expressing concern that the newest version of Google's Android had not yet arrived on their handsets. He said he understands those concerns and has been "quite occupied with the matter" himself. He sees 5G technology as offering "a realm of endless possibilities," but with all those possibilities comes more complications.
Robinhood 2021 Conference: Cathie Wood discusses her investment process with Lee Ainslie [Exclusive]
ARK Invest is known for targeting high-growth technology companies, with one of its most recent additions being DraftKings. In an interview with Maverick's Lee Ainslie at the Robinhood Investors Conference this week, Cathie Wood of ARK Invest discussed the firm's process and updated its views on some positions, including Tesla. Q1 2021 hedge fund letters, Read More
Here's why it's delayed
"It [5G] uses a different communications module to establish a faster connection as opposed to 4G, and requires a deeper level of understanding and more rigorous tests, debugging and optimizations to be done to our software and hardware," Lau explained. "To achieve the best experience possible, we had to make system optimizations from the fundamental system architecture, in order to deliver a truly fantastic 5G experience."
He also called the process of developing the Android 10 update for the OnePlus 7 Pro 5G as "daunting," "unprecedented," "arduous" and "time-consuming." OnePlus has been working with chip maker Qualcomm and mobile carriers on the update. Lau said that based on where they are currently with research and development, he expects the release date for the Android 10 update for the OnePlus 7 Pro 5G to be some time in the first quarter.
"It's always been our mission to deliver a fast and smooth experience to our users," he added. "In the future, there will be additional updates to come for 5G smartphones and OnePlus will always abide by this commitment and be responsible for our users."
Problems with Android 10
OnePlus 7 and 7 Pro users have already been using the Android 10 update for a while, but unfortunately, it has brought with it a number of issues. OnePlus 6 and 6 T users have also reported a number of problems with the newest version of the operating system.
One of the issues reported so far is the automatic brightness issue with the 7 and 7T. The Android 10 update for the OnePlus 6 and 6T actually broke some of the devices' features. Among the problems being reported are issues with Wi-Fi, the keyboard and the animation for the fingerprint reader.