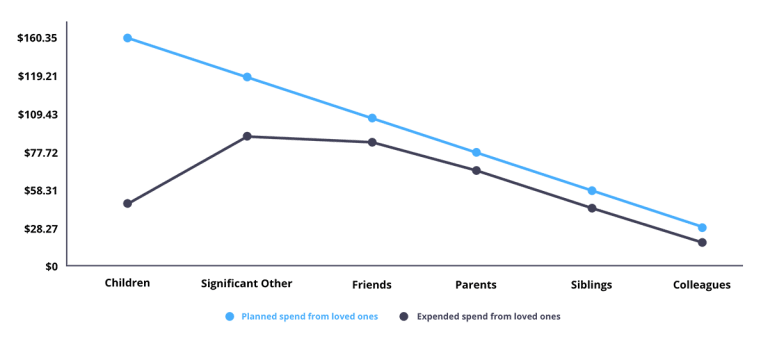 1 in 5 Will Knock Out Most of Their Holiday Shopping on Black Friday – Half of Americans Will Shop Black Friday Online
151M Americans are planning to shop Black Friday this holiday
Americans plan to spend $40B shopping Black Friday
64% plan to shop Black Friday with 46% planning to shop exclusively online
26% have witnessed outrageous adult behavior on Black Friday
66% do not feel Black Friday is worth the hassle, and half say they plan to skip it all together for Cyber Monday
Q3 2019 hedge fund letters, conferences and more
Qualivian Investment Partners July 2022 Performance Update
Qualivian Investment Partners performance update for the month ended July 31, 2022. Q2 2022 hedge fund letters, conferences and more Dear Friends of the Fund, Please find our July 2022 performance report below for your review. Qualivian reached its four year track record in December 2021.  We are actively weighing investment proposals. Starting in November Read More
Survey says
With fall in full swing, Americans are already eagerly preparing for the upcoming holidays. Beyond securing airline tickets and unboxing winter decor, holiday shopping lists are already on the minds of many. To uncover the ins and outs of holiday spending, Decluttr – leading tech buy-back site and refurbished tech seller – conducted its annual holiday survey of American consumers.
1 in 5 Americans plan to tackle holiday gift shopping on Black Friday, with half doing so exclusively online, perhaps to avoid in-store chaos…
One avenue that 20% of Americans plan to take to check gift shopping off the long list of holiday to-do's is Black Friday. 151M Americans plan to partake this year, with an anticipated spend of $40B. However, early morning alarms and crowded parking lots may not be in store, as 46% intend to participate in Black Friday online. Unfortunately, poor customer behavior on Black Friday is common, with 26% saying they've witnessed outrageous adult behavior – to add to that, 28% of respondents have witnessed a fight and 23%, a stampede.
A few examples of this outlandish behavior includes but is not limited to the following:
"Someone hit another person with a bat to get an Elmo doll."
"I saw a lady defecate while waiting in line for Best Buy to open."
"A woman pepper spraying other shoppers to get them out of the way."
Beyond poor behavior, there's the infringement of Black Friday on Thanksgiving, which doesn't sit well with the many, yet 17% still plan to leave a family Thanksgiving early to shop. 69% of Americans don't agree that retail stores should be open, or that retail workers should have to work on this day (81%).
Ultimately, nearly 7 in 10 don't feel Black Friday is worth the hassle, and half plan to skip it all together for Cyber Monday this year.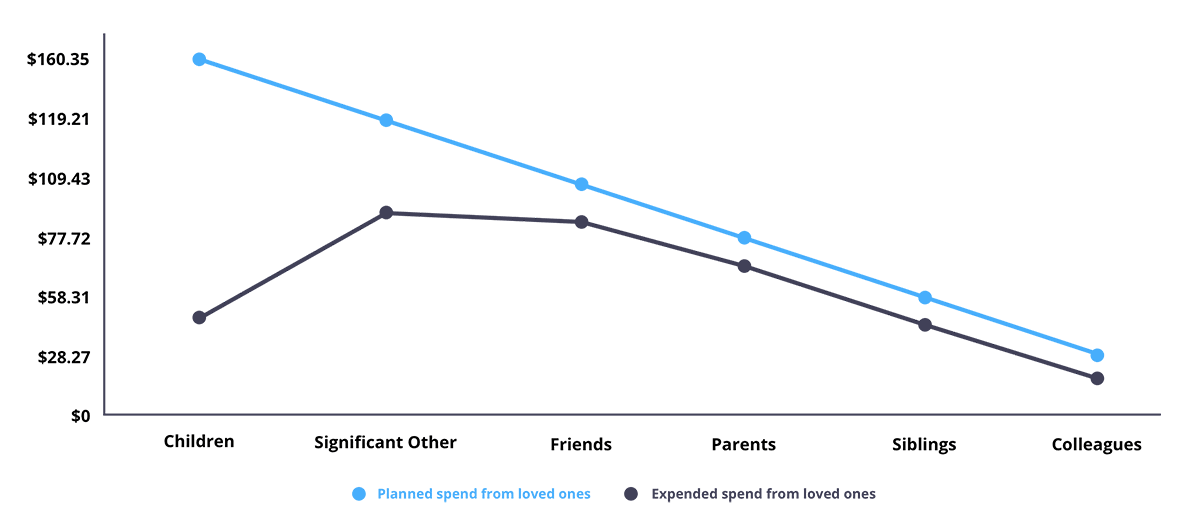 The (financial) stress of holiday spending will be felt by 38% of Americans, but that won't prevent them from spoiling their loved ones
Whether or not holiday shopping is done on Black Friday, Americans are already preparing. More than half (56%) typically set a holiday spending budget, though more than 2 in 5 report they're likely to exceed the set amount. Unfortunately, that contributes to financial stress which is likely to be felt by about 2 in 5 Americans, with 28% admitting they're likely to end up in post-holiday debt. Methods to curb the hike in spending include cutting expenses, which roughly half plan to do, along with the 2 in 4 who will seek additional sources of income to offset expenses. Millennial parents are most affected by the holiday strain, reporting higher levels of stress, and fears about over-budgeting and debt than the overall population.
Interestingly, though stress may be at an all-time high, so is generosity, with gifters planning to spend 57% more than what is expected in return. To add to that, 1 in 5 Americans have 10 or more people on their list of people to gift, and the average American will spend 7.5 hours holiday shopping this year. In terms of gifts most desired by gift receivers this year, gift cards top the list – but the value should be at least $25, which is the minimum acceptable amount. Conversely, steer clear of video games and sporting equipment, as those are the least desirable gifts and likely to end up collecting dust, given half of Americans are unlikely to return a gift they don't want.
Survey results reveal the worst-ever gifts received:
Condoms
Wrapped "IOU"
Gift card with a $3 balance
Lifetime supply of staples
Belly button lint cleaner
Mop
Spoon
Earplugs
Plastic cup
Whoopie cushion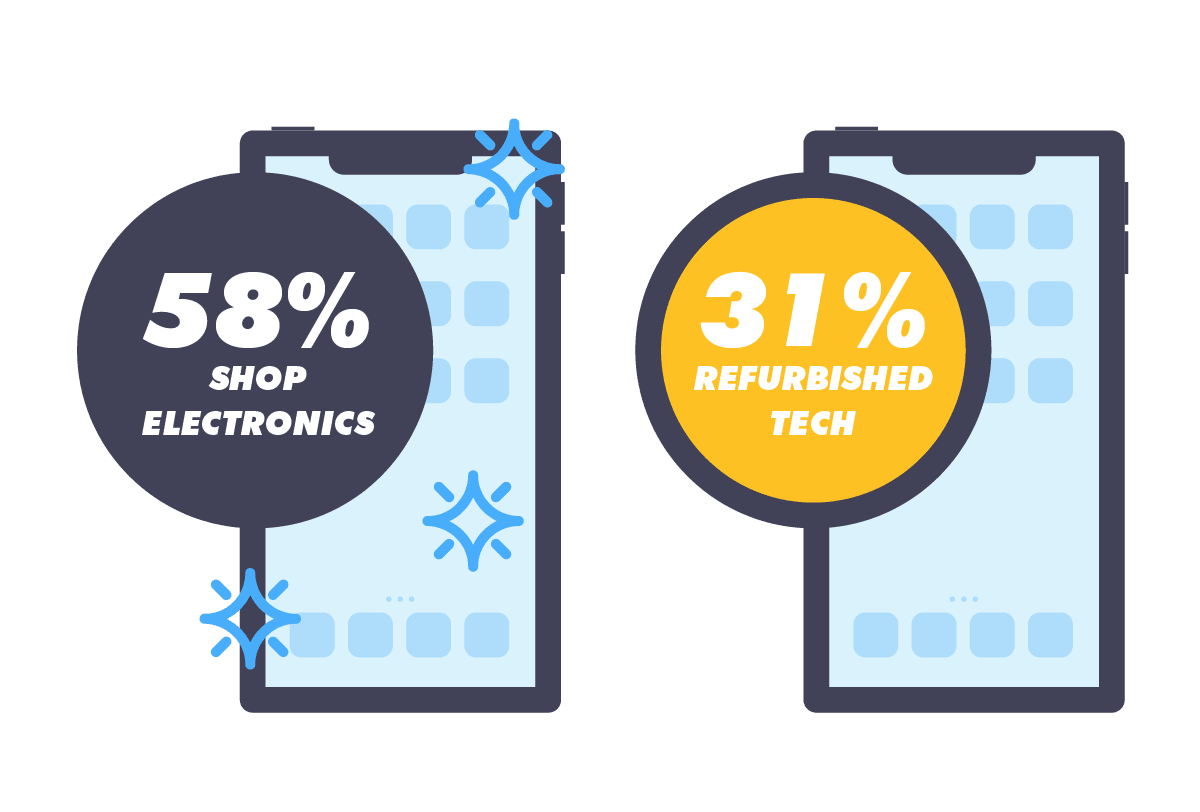 58% of Americans plan to shop Black Friday electronics this year, with 31% expressing interest in refurbished tech
Over half of Americans plan to shop for tech this holiday, with headphones (24%) and smartphones (22%) topping the list of desired gifts. About one-third of Americans are likely to buy a refurbished tech device this year, and 2 in 5 would be open to receiving one. Given the heightened financial stress felt around holiday spending, it's no surprise that millennial parents are hyper-interested in both the purchase (53%) and receipt (58%) of this merchandise.
*This survey was fielded from October 15-21, 2019 and included 2,011 U.S. adults. Consumer sample provided by panel provider, InnovateMR.
---
About Decluttr
Decluttr.com is a fast, easy and free way to buy and sell tech, cell phones, CDs, DVDs, games, books and Lego.
For more information on trade-in values, visit www.decluttr.com.
Updated on