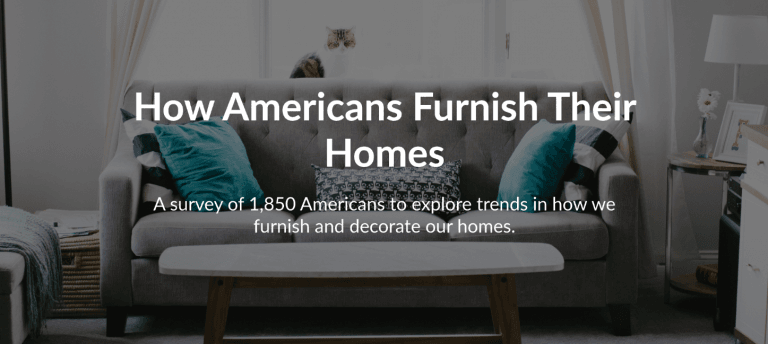 A home doesn't truly feel like a home unless it's filled with your own personal touch. A recent home furnishing report from Improvnet analyzed data from multiple recent consumer surveys to better understand how Americans furnish and decorate their home in 2019.
The report is broken into two sections:
Deprival Super-Reaction Syndrome And Value Investing
Deprival Super-Reaction Syndrome And Investing. Part four of a short series on Charlie Munger's Human Misjudgment Revisited. Charlie Munger On Avoiding Anchoring Bias Charlie Munger On The Power Of Prices The Munger Series - Learning . . . SORRY! This content is exclusively for paying members. SIGN UP HERE If you are subscribed and having an Read More
A survey of nearly 2,000 Americans to learn about recent home décor trends
A breakdown of the American Consumer Expenditure Survey to learn which cities spend the most on average on household furnishings
[REITs]
Q3 2019 hedge fund letters, conferences and more
Let's examine some of they key findings of the report. Improvenetamerican consumers first asked US shoppers if they bought their home furniture new or used.  84% of respondents said they bought their furniture new as opposed to only 16% who bought their furniture used. Improvenet also asked about whether or not US shoppers buy their furniture in-person or online. 74% of American consumer said they prefer to buy their furniture in-person. Only 26% of American Consumers preferred to buy furniture online.
The next part of the survey asked about the types of items American consumers said they would spend extra money on quality and style when buying. The top 5 responses can be seen below:
Sofa/sectional
Mattress
Television
Refrigerator
Dining table/chairs
American consumer habits: Survey says
Improvenet also asked for the top 5 items that American consumers need to see in-person before buying. Those items are listed below:
Sofa/sectional
Mattress
Chair/recliner
Rug
Dining table/chairs
The survey also looked at the most common types of design inspiration for American consumers in 2019. In-store displays was the top source of design inspiration followed closely by social media, TV shows, friends and family and interior designers rounding out the top 5 sources of design inspiration.
The survey also found that 77% of American consumers say at least some of their home is furnished and decorated to their satisfaction. Only 23% of respondents said that very little of their home was currenly furnished and decorated to their satisfaction.
There was also a section that looked at how American consumers are financing furniture purchases. 44% of respondents said they have deferred payment on large items of furniture. Only 19% of respondents said that they currently had furniture-related debt. On average those of those with debt owe $1,350. Surprisingly enough 82% of respondents said they had never rented furniture.
They second part of the analysis analyzed the average spend per residents on householding furnishings in different cities across the country. That breakdown can be seen in the graphic below from Improvenet.