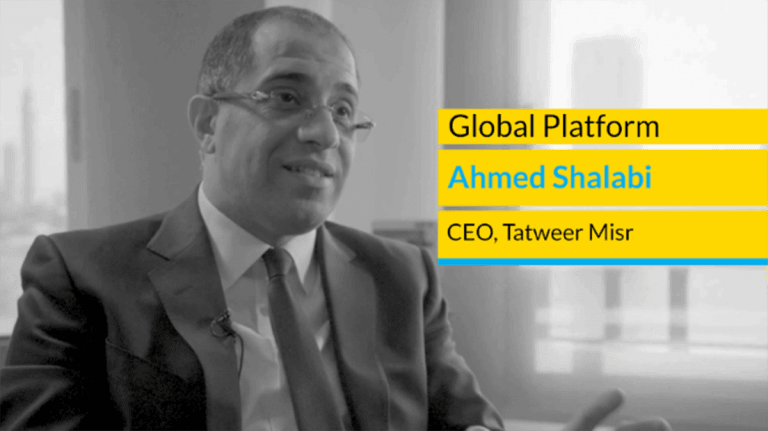 Ahmed Shalaby, President & CEO of Tatweer Misr, tells Oxford Business Group
Cairo, November 2019: Egypt's ambitious plans to develop around 40 new cities in the coming 40 years and the investment opportunities emerging in both residential and non-residential assets were among the topics explored by Dr. Ahmed Shalaby, President & CEO of Egyptian real estate development company Tatweer Misr in a wide-ranging Video interview he gave recently to Oxford Business Group's online broadcasting channel, Global Platform.
Carlson Capital Thinks The SPAC Boom May Be Over [Q1 Letter]
Carlson Capital's Black Diamond Arbitrage Partners fund added 1.3% net fees in the first quarter of 2021, according to a copy of the firm's March 2021 investor update, which ValueWalk has been able to review. Q1 2021 hedge fund letters, conferences and more At the end of the quarter, merger arbitrage investments represented 89% of Read More
Q3 2019 hedge fund letters, conferences and more
The video is now available to view in full at https://oxfordbusinessgroup.com/video/ahmed-shalaby-ceo-tatweer-misr
Ahmed Shalaby told viewers that 14 "fourth generation" cities were already under construction including the New Administrative Capital, New Alamein and New Mansoura as well as cities in Upper Egypt, which would be tailored to meet not only the country's growing population but also its economic development.
"In each new city there should be a target population," he said. "That should come from certain places based on the economic base and strategic plan of the new city, focusing on the expected residents' profile. You can provide the typical job facilities, housing facilities, infrastructure and services that will allow them [the target population] to come and live in this new city."
Shalaby said that Egypt's population has reached around 100 million and it has been increasing annually by about 2.5 million. Accordingly, the demand for real estate was easily outstripping supply.
Ahmed Shalaby on Egypt's potential
"In the coming 35 to 40 years we need to double the urban area of Egypt from 7% to 14%," he explained. "The annual provision of housing units is no more than 30 to 40 thousand units, so the gap is increasing. It covers all the segments from social housing to luxurious and upper end."
When asked about mortgage financing, Shalaby said he was confident that given the wealth of investment opportunities emerging in the sector, collaborative efforts between the government and the private sector would deliver results.
"It's the right time for the real estate financing, for the project financing and mortgage mechanism to come into place," he said. "We need to work as private sector with the government and with the different financial authorities towards finding new mechanisms that allow the real estate companies to get the required financing."
Marc-André de Blois, OBG's Director of PR and Video Content, said the interview with Ahmed Shalaby provided a fascinating insight into Egypt's ambitious urban development plans and the country's broader positive economic outlook which, combined with strong fundamentals, presented an attractive proposition for investors.
"The opportunities for investors eyeing Egypt's real estate market are plentiful, driven forward by a huge demand for housing and related infrastructure," he said. "I'm delighted that we've been able to highlight the rapid transformation under way in Egypt's property market through our video and share some of those key changes with our subscribers."
Click here to subscribe to Oxford Business Group's latest content: http://www.oxfordbusinessgroup.com/country-reports