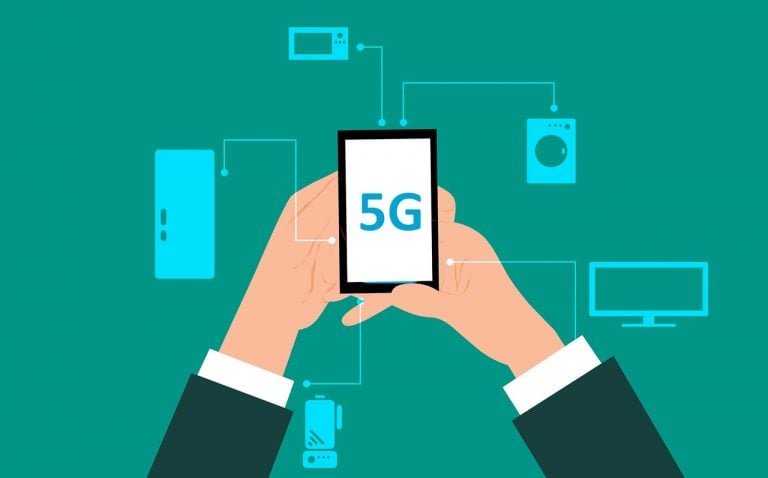 Comments from John Aisien, CEO of Blue Cedar, and Nikfar Khaleeli, VP of Products at Blue Cedar, on the predictions for 2020 and 5G will bring about a new era of true edge compute capabilities.

The BYOD and CYOD trend enterprises have adopted will be met with employee pushback as increased regulations and growing privacy concerns continue to raise awareness about inefficient device security:
Q3 2019 hedge fund letters, conferences and more
"67% of employees report using a personal device at work to some degree. As enterprises continue to adopt a BYOD (bring your own device) or a CYOD (choose your own device) strategy for their employees, there will be continued push pack from employees who are required to relinquish control over their mobile devices and the private data stored on them. As the stakes for privacy management become higher and higher from endless breaches (54% higher in 2019 alone) and increased regulations, like GDPR and CCPA, we'll see enterprises deploy more effective means of privacy control for its employee's personal devices (like application-specific security, as opposed to only device-level). This will mitigate privacy invasion for employees and enable tighter vulnerability controls for the enterprise, all while still providing necessary corporate data and accessibility to the end-user via the mobile device of their choice." - John Aisien, CEO of Blue Cedar
Is First Gen An Overlooked Power Play That Deserves A Re-Rating?
The post was originally published here. Highlights: Resolving gas supply issues ensures longevity A pioneer in renewable energy should be future proof Undemanding valuation could lead to re-rating Q1 2022 hedge fund letters, conferences and more
The low-code trend will be overrun by no-code solutions that enable citizen developers and allow highly skilled IT professionals to focus on larger issues at hand:
"Low-code solutions will become less attractive as full no-code solutions continue to surface and enable developers to focus less on rote, repeatable problems (like SaaS vendors enabling customers to make extensions on their platforms or automated security integration) and more on sophisticated projects that are not able to be automated. As no-code solutions empower more citizen developers to automate some of those simpler problems, we will see a new generation of software innovation emerge as high-value developers narrow in on the more complex issues that burden the broader technology ecosystem." - Nikfar Khaleeli, VP of Products at Blue Cedar
5G will bring about a new era of true edge compute capabilities that call for equally sophisticated security:
"5G is expected to have 1.1 billion device connections by 2025. This rise and widespread deployment of 5G will facilitate an era of true edge compute power. Enterprises will leverage 5G's speed and agility and the mobile nature of edge devices to store and access sensitive corporate data from any location. With that evolution will be an integral need for better, more efficient edge device security that can withstand the next generation of computational power and is capable of managing and protecting mobile devices at the edge." - John Aisien, CEO of Blue Cedar
DevSecOps will shift left as enterprises prioritize security and employee privacy:
"A reported 53% of online users are currently more concerned about their online privacy compared to a year ago. With heightened privacy concerns, there will be an increased focus on addressing both corporate security and user privacy concerns much earlier in the  development cycle. Dev teams will start investigating tech that provides granular controls that address both security and privacy, such as app level security. In parallel, teams will also investigate how to automate security integration into the development lifecycle. Cybersecurity programming skills are in short supply and there is no cost effective way for teams to address the growing dev demands through solely manual coding. Having security automatically integrated addresses the mundane nature of certain repeatable processes, freeing up developer time. More importantly, automation that brings in security tech early in the lifecycle allows the entire solution to be tested at once, again saving dev cycles. If security isn't shifted left (i.e., brought into the dev cycle early) testing will have to be repeated once security is added in." - Nikfar Khaleeli, VP of Products at Blue Cedar
Jorge Rodriguez, SVP of Product Development at Cleo:
"Because the supply chain industry has historically been slow to adopt when it comes to digitization, there simply hasn't been enough collected data for AI/ML algorithms to make reliable suggestions. As we start to see a more modern supply chain emerge in 2020, AI and ML algorithms will enable a 30,000 foot view of the supply chain and provide valuable insights to ease previously tedious processes like product redirects, new partner and supplier onboarding, order cancellations, oversupply and more."
Dave Brunswick, VP of Solutions at Cleo:
"In addition to CCPA, we can expect host of other regulations coming down the track in 2020 and beyond. Unless there is consistency of approach between states, it will become more difficult for companies to comply with all the different policies out there. If regulation is too restrictive and variable across state boundaries, it could create a significant barrier for expanding businesses. On the flip side, if regulation is too loose and doesn't have real teeth when organizations don't comply, then there is little point in implementing it since it will not materially affect behavior. The challenge for states is to plot a course through the middle."
Dylan Lee Director of Product Marketing at Cleo:
"Unpredictable events like international trade tariffs, project yellowhammer and no-deal Brexit will continue to threaten supplier relations, costs and global supply chain partnerships - with delays at the border for the flow of goods lasting up to six months. Companies will prioritize a superior system of communication between partners and customers to ensure organizational agility and safeguard against potential devastation. Manufacturers, retailers and logistics companies that achieve tighter integration between systems, partners and applications (and can onboard or offboard each as needed) will build the most resilience during economic uncertainty."
Updated on