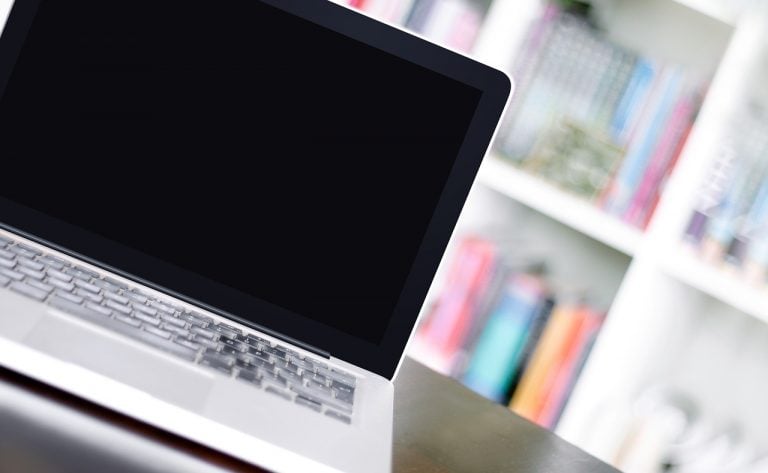 Various companies can benefit from outsourcing by getting a high level of services, boosting efficiency, and making their focus sharper. Here are some revealing statistics from Fortunly:
54% of all companies contact third-parties in search of potential customers.
The US has as many as 53 million freelancers.
78% of businesses globally are happy about their outsourcing partners.
About 300,000 work-related projects are outsourced out of the US annually.
Globally speaking enterprises are to spend up to $75.2 billion on outsourcing security in 2019.
Software outsourcing is an inviting reality — especially for smaller companies and entrepreneurs with a limited budget. However, what is outsourcing all about? What does it entail? What is the history of it and its types? This long-read article attempts to give answers to these and other related questions.
What is Outsourcing?
The standard outsourcing definition is: Outsourcing (a.k.a. "contracting out") is a business practice of hiring an external workforce to create goods or perform services that are typically accomplished by an in-house team. The primary purpose of this practice is cost reduction and efficiency. Outsourced functions are performed by an outside company either onsite or offsite.
ValueWalk's July 2022 Hedge Fund Update: Tiger Cub Hedge Fund Shuts Down
Welcome to our latest issue of issue of ValueWalk's hedge fund update. Below subscribers can find an excerpt in text and the full issue in PDF format. Please send us your feedback! Featuring Andurand's oil trading profits surge, Bridgewater profits from credit, and Tiger Cub Hedge Fund shuts down. Q1 2022 hedge fund letters, conferences Read More
Software outsourcing company can outsource various services or tasks. They often outsource information technology (IT) services, together with application development and programming as well as technical support. They can outsource call service functions and customer service. Companies can outsource such types of work as human resources tasks, manufacturing processes, and financial functions such as payroll and bookkeeping. Companies can choose to outsource an entire IT department or its parts.
When Did Outsourcing Begin?
It's hard to imagine a world without outsourcing, and it has existed, in one form or another, for hundreds of years. Ever-increasing business competition has been the catalyst leading to the present outsourcing. As businesses with limited financial resources struggle to compete, they naturally look to outsourcing as a way to accomplish more with less.
Let's look into the history of outsourcing to see how it all began.
The Historic Outsourcing Routines
In all likelihood, it all began with trading skills exchanges where important skills were not always available in all places. With time, traditional abilities were presented as a commodity, and "outsourcing" was born.
The Impact of the Industrial Revolution
Companies normally did not use outsourcing in the 19th and early 20th centuries. The term "Outsourcing" as a business strategy was actually coined in 1989. However, as an actual business practice, "outsourcing" became common during the Industrial Revolution.
During the Industrial Revolution era, companies started to change their business models by asking: why not outsource?
As the number of goods and services grew rapidly during this era, it became more and more common to meet this growing demand via outsourcing. Eventually, companies began to outsource their support and back-office functions as well, including accounting, engineering, insurance, and legal needs.
By the 1990s, business owners were paying more attention to cost-efficient strategies. Managers hired specialized companies to provide a large variety of outsourcing services, including customer service, human resources, accounting, data processing, internal mail distribution, and maintenance work.
In recent years, outsourcing has grown from a local, narrowly defined supplementary business practice into a global core business strategy leading to the creation and rapid growth of an enormous outsourcing economy. As a result, offshore outsourcing is now a widespread business practice.
3. Types of Outsourcing
In contrast to the 19th and early 20th centuries, today there are many types of outsourcing services that are often grouped into four main categories of outsourcing: professional, IT, manufacturing, project, and programming outsourcing.
1. Professional Outsourcing
We will start with professional outsourcing, which is considered the most common type of outsourcing as high-cost saving is associated with this type of arrangement. According to this type, you have to pay only for services which are offered; it allows you to have access to a pool of high-quality resources, with your overhead costs significantly reduced.
Professional outsourcing refers to various types of specialized services, including IT or administrative jobs, purchasing, accounting, legal, and other specialized services.
Many companies or individual entrepreneurs outsource without consciously thinking about it. For example, you might have started to outsource when you hired an accounting firm for handling all your financial matters rather than hiring an in-house accountant.
2. IT Outsourcing
Professional outsourcing is a very common service today. Companies use IT outsourcing work for software development, mobile app development, maintenance, and support. Practically all businesses have had to deal with technology; some have managed IT services. A company may choose to outsource its IT management because contracting a third party is less expensive than building its own in-house IT team.
Google, Skype, WhatsApp, TransferWise, and others, apart from being wildly successful, have one thing in common: they all outsourced IT development work to offshore developers eventually. As a matter of fact, in some cases, after hiring offshore developers, some of these companies eventually hired their remote IT workers as full-time employees.
If you are developing a software business, finding the right talent is absolutely essential.
3. Manufacturing Outsourcing
Manufacturing outsourcing has to do with the production of goods. Manufacturer outsourcing services are mainly connected to industry sectors. An automobile manufacturer can have an outsourcing agreement with outsource partners who specialize in the production of car windows. This allows for building and installing windows in various car models. Such outsourcing arrangements save costs and reduce assembly time. Many believe manufacturing outsourcing is important for the survival of small and mid-size businesses in today's non-stop competitive market.
4. Project Outsourcing
Companies might choose to outsource projects. Various outsourcing services can be contracted for managing entire projects or their portions. Project outsourcing may take place if a company lacks employees in an in-house team or enough skills or funding to do it on their own. Project outsourcing is more attractive than contracting out local specialists for long-term projects. Companies who understand the benefits of outsourcing know first-hand how it saves time and money.
5. Programming Outsourcing
Programming outsourcing is practiced when there's a need to delegate programming-related tasks to a specialized external service provider which has the necessary resources to complete the technical and operational portions of a programming project. This type of outsourcing is a win-win strategy for companies that want to conduct their programming activities efficiently and cost-effectively. This type of outsourcing is needed when there are the right outsource partners who have managed IT services in the past and have done it well.
4. When to Outsource
With technology playing a growing role in all businesses, business owners have one of two options: 1. open new departments in their companies or 2. hire experts to do the calculations, analytics and various computer-based operations. In no time, business owners understood it was often better to build complex third-party IT infrastructures than build their own by trial and error.
Among the largest benefits of outsourcing is cost saving. Entrepreneurs also appreciate other IT outsourcing benefits such as higher security of business processes and data, an avenue for the rapid incorporation of new technologies and a reduced need to recruit personnel.
The central question becomes: When to outsource? What factors should be taken into consideration? There are many reasons why one can profit from starting software outsourcing. These are the most obvious factors:
Cost Savings
You can reduce your workload and cut costs at the same time by outsourcing your IT projects. You can actually save up to 70% if let's say you have the same labor performed by in-house teams in North America or Europe.
Lack of Talent Locally
Perhaps your company is experiencing talented specialists for larger technical tasks. Perhaps you want to reach the global market and see that you don't have qualified people in your country. Then, outsourcing software development services can be the right choice for you, as it will grant you access to global IT resources.
Flexibility
If you outsource, you don't have to be busy with hiring, training, and housing employees for IT projects. Similarly, if your amount of work increases, you don't have to worry about scaling up your workforce in case your labor size changes project-to-project.
Talented IT Professionals
Outsourcing helps to have access to the pool of the best and most skillful IT workforce. The choice of the right software development company will ensure that your projects are executed optimally and professionally.
Ultimately, you will need to answer the question yourself, will outsourcing software development be a real boost for my business? Our conviction is that outsourcing can ramp up the skills of your team. For example, your marketing department has everything but lacks a skill of graphic design or video production. When you choose to outsource this capability, your ecosystem will be full indeed.
5. Main Regions for IT Development Outsourcing and their Prices
The main advantage of outsourcing is cost-efficiency. What is the IT outsourcing cost in different regions of the world? Off the top of the head, we can surmise that hiring the IT development workforce in Switzerland is pricier than in Slovenia while Denmark and Norway seem to have pretty much the same costs. The post-Soviet countries are considered to be the ideal destination for outsourcing software development as a quality-to-price ratio is optimal here. You get good quality for a reasonable price in this region.
However, instead of believing in assumptions, let's see the real data. The following chapter deals with statistical research with the purpose of answering the question of development services costs in the world.
Eastern Europe
Western and Eastern Europe are close to each other geographically, but nonetheless, the rates for software development are different. This region has such countries as Baltic countries, Russian, Hungary, Estonia, Moldova, Romania, Poland, and Ukraine. These countries have good educational systems and significant input into the information technology industry; however, software engineers' salaries in these countries remain comparatively low. Experts earn about $25-$45. Hiring a middle developer or a senior one can cost around $20-$32 per hourly basis; it all depends on the skills of a software engineer. The top regions are still Ukraine, the Russian Federation, and Belarus, in terms of excellent quality-to-price ratio.
Ukraine is an example of a country that has become a top IT outsourcing destination. It is a place where professional IT engineers, many dedicated teams, and software outsourcing companies can be found. Favorable time zone and European cultural proximity make Ukraine a large provider of outsourced IT services to Eastern and Western Europe, as well as to North America. Ukraine is a country where programming outsourcing has grown in popularity. This became possible as Ukraine became a popular outsourcing destination thanks to an advantageous quality-to-price ratio: high-quality software development services at competitive rates.
Central and Western Europe
Software development companies and individuals charge $20/hour or less; some 30% is smaller in this region than in Scandinavia. However, the latter has almost a double number of IT specialists who charge over $100/hour than in Central and Western Europe. The only exception is Switzerland though, as it is the only European country where IT specialists charge +$20/hour or less. But it applies to only $16% of respondents.
The second most expensive price range belongs to Belgium: $51-$100; a quarter (28%) of all software development companies and freelancers of this country represent it.
The average prices for IT services in Central and Western Europe are roughly $39-$57 per hour. The pricing range falls to $51-$100 per hour and $60 hourly rate for Belgium.
Asia
This region is a place of variety where many factors and countries are intertwined into one melting pot. That has to be taken into consideration when thinking about offshore development. India, the Philippines, and Indonesia are primary countries that offer offshore outsourcing services. Due to its massive territory, India has a large labor pool. As a result, it tends to be inexpensive. The rates for IT services here are $18-25. However, this money-saving policy usually comes at the price of lower quality of work. China has a wide pool of IT talent likewise, but outsourcing rates per hour can be higher for high-quality projects – coming close to IT prices in Italy, Spain, Portugal, Poland and the Czech Republic in Southern/Eastern Europe. Other Asian countries like Malaysia, Vietnam, and Indonesia proved the same range of services for approximately $30 hourly rate, rising for top quality software engineers.
North America
The prices here are quite high. A skilled developer is paid as much as $150 per hour, and in some cases, the pay can soar to $190; it all depends on the languages and skills. Canada is catching up with the US and at times is ahead of it. However, the market here is full of offshore outsourcing companies with offices in Asia, so rates are quite flexible here.
South America
It's important to take note of software outsourcing companies in South America, as the IT industry is not very old in South America and therefore, prone to changes. Demand creates the supply. The USA and Canada were instrumental in creating a plethora of software engineers in South America. However, the supply comes at a greater price. On average, the fee in the region fluctuates between $20-30, but the fees have grown in some places to $55. However, despite a rise in price, countries like Brazil, Mexico, and Panama make this outsourcing destination attractive. Thus, the cost of hiring software development teams working on short or long-term projects is promised to increase in the days to come.
Africa
This continent offers affordable rates for IT services. However, the local market still has a shortage of skilled experts in this field. Offshore development can be less pricey to the north of the continent where the fees are similar to Asians ones. IT services in South Africa can be $50 or even up to $100 on an hourly basis. This price discrepancy is caused by a severe skill shortage in the region.
Australia
The same situation is in Australia. On the one hand, islands enjoy protection from war, but on the other hand, the remoteness and isolation of Australia prevent it from close cooperation with neighboring labor markets. Taking an attentive look at the Skilled Occupation List in 2017-2018 in Australia, we'll see that the country experiences the shortage of software-, web developers, project managers, QA engineers (software testers), and different types of programmers. So the local developers are quite expensive: the lowest hourly rate is $100; the highest rate can be as high as $180 and more.
6. Final Thoughts
Outsourcing is a present reality. You can benefit from it if you embrace it. It is a money-saving strategy to promote your business.
We covered a great deal of territory in delineating the central thesis of this article: outsourcing can be a great help for your business, especially if you are experiencing a lack of experienced dedicated teams of software developers or competent project managers. Many business owners outsourced IT services and are reaping the benefits of it. The choice of the right software development company will lead to an excellent user experience.
Give it a try to find a decent software development company, and you'll never regret it! Give us a call and learn how Onix-Systems can be of assistance to you.
Updated on