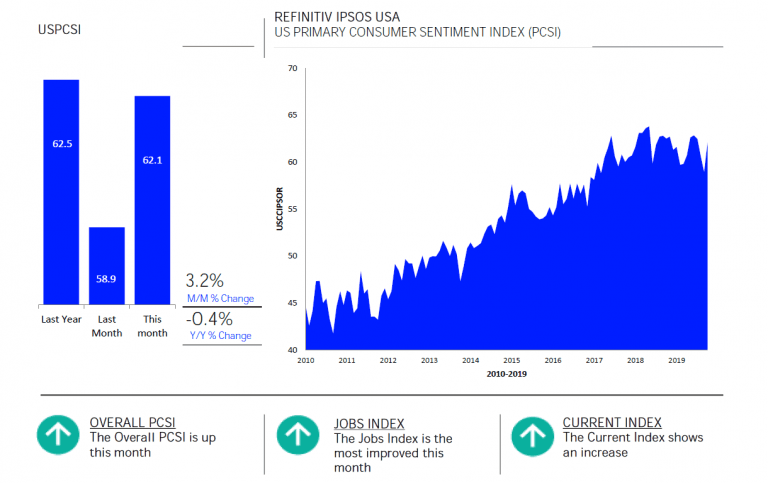 WASHINGTON, DC – American consumer confidence, as measured by the Refinitiv/Ipsos Primary Consumer Sentiment Index, is up to 62.1 for the month of October 2019. This represents a 3.2 point increase from last month, but a 0.4 point loss over the last three months.
The PCSI sub indices show significant improvement accros the board particularly in the Jobs and Current Indices.
Robinhood 2021 Conference: Cathie Wood discusses her investment process with Lee Ainslie [Exclusive]
ARK Invest is known for targeting high-growth technology companies, with one of its most recent additions being DraftKings. In an interview with Maverick's Lee Ainslie at the Robinhood Investors Conference this week, Cathie Wood of ARK Invest discussed the firm's process and updated its views on some positions, including Tesla. Q1 2021 hedge fund letters, Read More
Q3 2019 hedge fund letters, conferences and more
"We head into Q4 feeling great about our current situation while being cautious about the future," reports Chris Jackson of Ipsos. "Americans are feeling secure in their jobs, comfortable making major purchases, and confident in their ability to invest in the future; however, we see indication that there are still some looming concerns about the future of health of the economy."
Jharonne Martis, Director of Consumer Research at Refinitiv, said, "Our research at Refinitiv suggests that the unemployment number has the highest correlation with consumer spending. The U.S. unemployment dropped to a 50 year low, which bodes well for consumer spending going into the holiday season. For Q4 2019 the Refinitiv Same Store Sales Index is expected to grow a healthy 2.6% vs. 4.0% in Q4 2018."
The PCSI Current Condition Index sees an improvement of 3.3 points since last month (currently at 55.0). This month, confidence is driven by a combination of improved personal confidence and greater confidence in the economic outlook.
The PCSI Expectations Index is higher this month (currently at 65.1) driven by fewer people being pessimistic about the future of their local economy. The number of people with a weak perception of their local economy is down this month to 15% compared to 20% last month.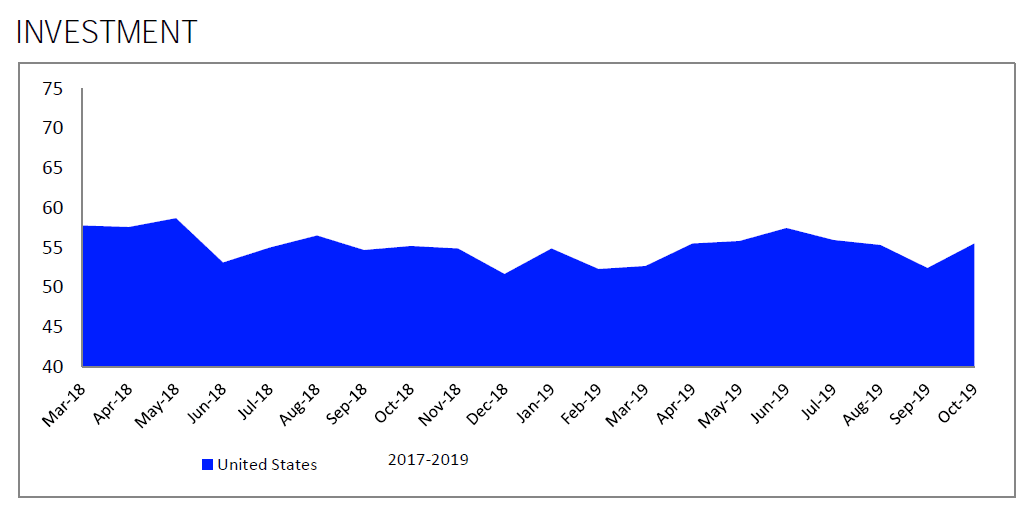 The PCSI Investment Index is up over the last two months, currently at 55.5, improving from 55.3 in August. Americans' comfort with their ability to make major purchases is up this month with 52% saying they are "more comfortable" compared to 48% last month.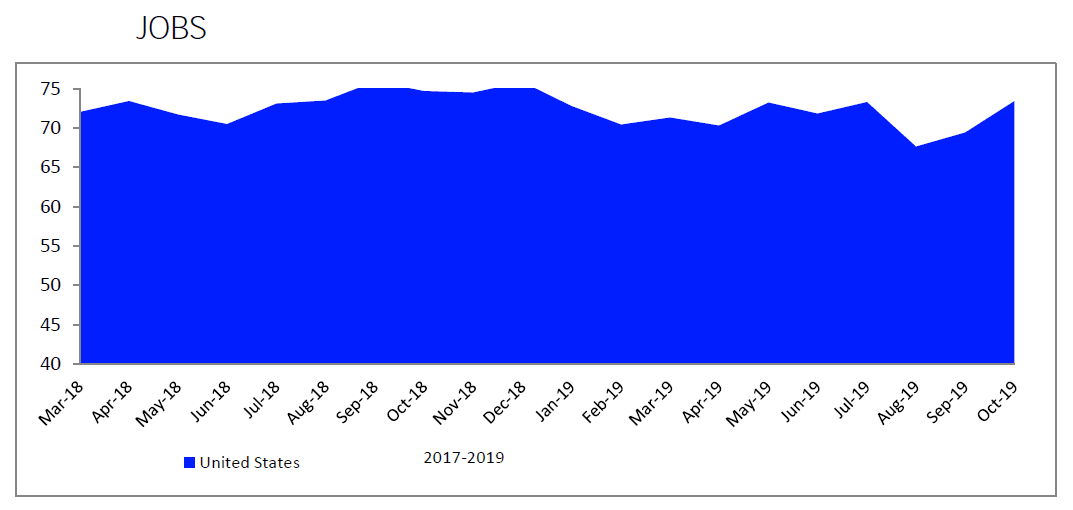 The PCSI Jobs Index continues to grow for a second consecutive month with an improvement of 4.0 points, standing at 73.4. Current job security and experience with job loss have improved. However, fears of job loss in the next six months have increased slightly.