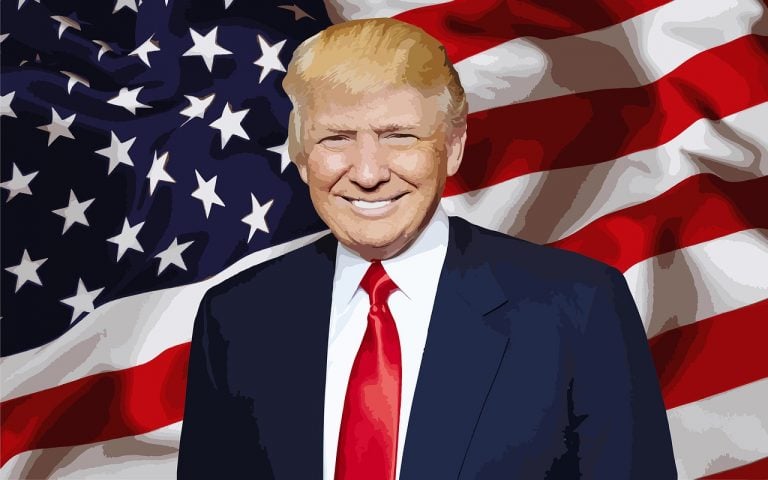 Impeachment Due Process Rights Arguments Have No Legal Basis; Its Procedural Protections Apply During Trial/Hearing Phase, Not Investigation
WASHINGTON, D.C. (October 31, 2019) – Arguments that the President is being denied due process by the U.S. House of Representatives as it conducts hearings and engages in other proceedings which may lead to his impeachment have no basis in constitutional law, says public interest law professor John Banzhaf, for a very simple reason.
Q3 2019 hedge fund letters, conferences and more
Mott Capital Management 4Q20 Commentary
Mott Capital Management commentary for the fourth quarter ended December 31, 2020. Q4 2020 hedge fund letters, conferences and more We survived and flourished in 2020. That is the good news. For the year, the Mott Capital Management Thematic Growth Composite climbed by 25.4% net of fees and transaction costs, easily beating the S&P 500 Read More
The law is clear that the procedural protections required by this constitutional right apply only at the trial or hearing stage when the evidence is finally presented and weighed, not during any investigatory preliminaries which lead up to that proceeding where an adverse decision will finally have a decisive consequence, explains Banzhaf, who has been teaching the law of due process for more than forty years.
Due process rights in impeachment?
This is true, he notes, in a variety of situations which are comparable to the impeachment process in which the House first decides whether or not there is sufficient evidence of wrongful conduct that a trial, which could end his presidency, should be held by the Senate.
These include a criminal trial, an adjudicatory proceeding before a regulatory agency, a disciplinary proceeding conducted by a state college or university, and in other similar situations, he suggests.
In a criminal proceeding to determine whether or not a suspect should be convicted and punished for committing a crime - comparable with deciding whether a president has committed "high crimes and misdemeanors" and should be removed from office - the suspect enjoys no procedural protections whatsoever.
Indeed, he often may not even know he is under investigation.
But even if he somehow becomes aware that he is under investigation, he certainly cannot claim any due process rights to participate in any way.
If there appears to be sufficient evidence of wrongdoing, it is usually presented to the grand jury - the equivalent of the House in an impeachment proceeding - which then hears only the evidence against the suspect and decides, not whether or not he is guilty, but rather only if there is "probable cause" to believe he is guilty.
The suspect has no due process rights at this stage, although some statutes may grant him a limited statutory right to testify under oath before the grand jury.
But at the grand jury stage, a suspect has no due process right to be made aware of the evidence against him, to hear what witnesses say much less to cross examine them, to present his own witnesses or other evidence, to make objections or legal arguments, etc. - and any attorney who sought to argue for such due process rights would be laughed out of court, says Banzhaf.
The same is true when a federal agency - which, of course, is also bound by the due process clause - seeks to punish a respondent.
During the investigation, the suspect individual or corporation has no due process rights; e.g., when the FTC investigates to see if the XYZ company has engaged in an unfair and deceptive trade practice.
It is only after the initial investigation produces enough evidence to require an evidentiary hearing before the agency that the respondent has a right to learn of the evidence against him, to challenge that evidence through cross examination or other means, to present evidence on it own behalf, etc. at that hearing.
Finally, notes Banzhaf, the same fundamental principles also apply when a state college or university investigates a student or a faculty member, whether for plagiarism, sexual misconduct, etc.
Until sufficient evidence is assembled to require a trial-type hearing before an adjudicatory body or other decision maker, the suspect has no due process rights to participate in any way.
Political cases
Only after a complain has been filed based upon the evidence which has been assembled - the equivalent of the House voting impeachment - does due process require certain procedural protection before the discipline (e.g., expulsion or employment termination) can occur.
Prof. Banzhaf notes that the Constitution provides only that no person may be "deprived of life, liberty, or property, without due process of law."
Thus, due process applies only to the act of depriving a person of something of value such as a job or a position (in the case of impeachment), not to those preliminary processes such as investigation or charging before a grand jury or the House.
Indeed, "to suggest that due process requires that a president facing only loss of office get more rights at the accusatory stage than a criminal defendant facing loss of liberty or even life is not only constitutionally unsupportable, but ludicrous," said Frank O. Bowman III, professor of law at the University of Missouri and the author of a book on impeachment.
Should the president be impeached (charged) by the House, he will then be tried by the Senate.
At that stage there is every reason to believe that he will be given all the rights and procedural protections he is entitled to, maintains Banzhaf, especially since Republicans make up a majority of the Senate where the impeachment will be tried, and the entire proceeding will be overseen by the Chief Justice who was nominated by a Republican.