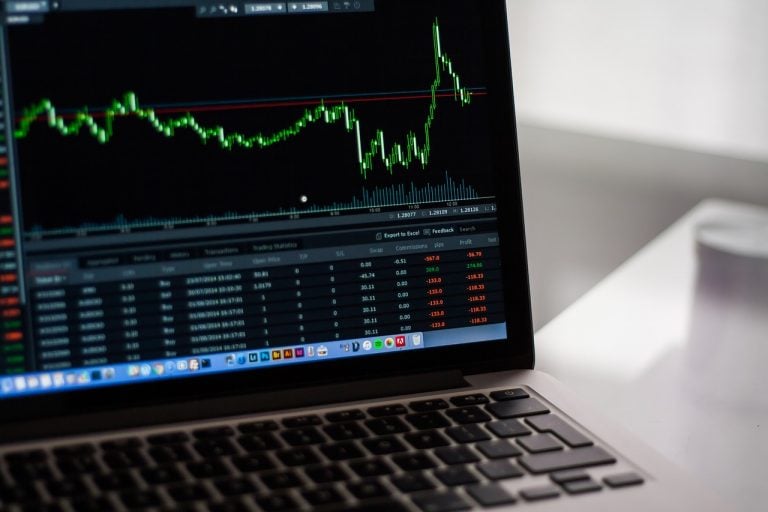 The King Report October 24, 2019 Issue 6120
Disappointing Boeing and Caterpillar results pushed ESZs lower before the NYSE open on Wednesday. Boeing reported Q3 earnings of 1.45; 2.14 was expected. Revenue of $19.98B was modestly better than the expected $19.57B.
Q3 2019 hedge fund letters, conferences and more
ValueWalk's August 2021 Hedge Fund Update: Point72 Suffers Loss; Hedge Fund Assets Hit $4 Trillion
Welcome to our latest issue of ValueWalk's hedge fund update. Below subscribers can find an excerpt in text and the full issue in PDF format. Please send us your feedback! Featuring Point72 Asset Management losing about 10% in January, Millennium Management on a hiring spree, and hedge fund industry's assets under management swell to nearly Read More
Caterpillar reported earnings of 2.66; 1.87 was expected.  Revenue fell to $12.8B from $13.5B y/y.  CAT's CFO said he expects flat earnings in Q4.
After falling to 2983.75 at 7:28 ET, ESZs rallied to a session high of 2998.75 fifteen minutes after the NYSE open.  There was no news or tweets.  The rally was solely the work of traders.  After retreating for almost an hour, ESZs jumped to another session high as traders played the 2nd hour reversal gambit.  The rally was abetted by Morgan Stanley's upgrade of Apple and the Fed's monetization of another $7.501B of T-Bills.  QE details at link: https://www.newyorkfed.org/markets/pomo/operations/index.html?23102019
The early rally ended 10 minutes before midday; ESZs hit 3022.50; the S&P 500 Index printed 3003.27.
AFP 13:11 ET: European Union agrees to delay Brexit, but no decision yet on length, source says
Stocks and ESZs declined until 14:38 ET.  Then, the usual suspects began pushing ESZs higher.  The rally lacked energy until the final 30 minutes of trading. Stocks and ESZs made session highs at the close.
Yelp Data Show a Tepid U.S. Economy as California Cities Falter
The index rose just 0.07%, barely registering increased activity, to 99.2, just shy of the 100 level that indicates longer-term momentum is increasing…
https://www.bloomberg.com/news/articles/2019-10-22/yelp-data-show-a-tepid-u-s-economy-as-california-cities-falter
Positive aspects of previous session
Rallies on NYSE open, during second hour and the final hour of the session
Negative aspects of previous session
Low volume continues to be a warning and a problem
Ambiguous aspects of previous session
The Fed is in some stage of panic over something that is not entirely clear.
First Hour/Last Hour Action [S&P 500 Index]
First Hour Down; Last Hour Up
Previous session S&P 500 Index High/Low: 3004.78; 2991.21
Pivot Point for S&P 500 Index [above/below indicates daily trend for traders]: 300.17
@CNBCnow: President Trump lifting sanctions on Turkey after the nation informs White House they will be "stopping combat" and imposing a permanent ceasefire in Syria http://cnbc.com/id/106198434
Hong Kong formally withdraws extradition bill
https://www.foxnews.com/world/hong-kong-formally-withdraws-extradition-bill
@zerohedge: Bloomberg reporting that it was used by members of an insider trading cartel who leaked stock tips to push stock prices higher ['Useful idiots'] https://bloomberg.com/news/articles/
Perhaps the late rally on Wednesday was due to someone getting non-public information early.  Microsoft rallied from 136.20 at 15:21 ET to 137.42 at 15:49 ET.  When MSFT reported great results after the close, the stock declined 50 cents.
@CNBCnow: EARNINGS: Microsoft Q1 EPS $1.38 vs. $1.25 Est.; Q1 Revs. $33.06B vs. $32.23B Est.
Google Confirms 'Quantum Supremacy' - Completes 10,000 Year Calculation In 200 Seconds
Some scientists have likened the breakthrough to the Wright brothers' first plane flight in 1903, "proof that something is really possible even though it may be years before it can fulfill its potential,"…
https://www.zerohedge.com/technology/google-confirms-quantum-supremacy-completes-10000-year-calculation-200-seconds
Today – Disappointing Q3 results and guidance is thwarting wise guys' schemes to push the S&P 500 Index to a new all-time high.  A further hindrance is the lack of institutional buying.  There is a very low probability that institutional buying will increase meaningfully this week.
So, traders will continue to force stocks and ESZs higher in order to 'shoot for the number', which is 3027.98, the all-time high for the S&P 500 Index.
Barring news, it's unlikely that traders can push the S&P 500 Index to a new high today.  The scheme should be to get the index to close within 0.5% of a new high and make a concerted effort to close the S&P 500 Index at a new high to close the week on Friday.  This would garner media attention.
ESZs are -0.75 at 21:00 ET.  AMZN results rumors could impact late trading.  Someone always knows.
Expected earnings: BAX .84, SWK 2.02, DOW .72, CMCSA .74, RTN 2.86, MMM 2.49, NOC 4.77, TWTR .20, LUV 1.08, AAL 1.40, VRSN 1.31, COF 2.93, INTC 1.24, UHS 2.30, AMZN 4.59, V 1.43
The S&P 500 Index 50-day MA: 2950; 100-day MA: 2947; 150-day MA: 2920; 200-day MA: 2873
The DJIA 50-day MA: 26,568; 100-day MA: 26,584; 150-day MA: 26,387; 200-day MA: 26,106
S&P 500 Index support: 2991-95, 2985, 2973-76, 2963, 2955, 2940, 2930-34, 2922, 2907, 2900, 2880
Resistance: 3008, 3014, 3027.98, 3035, 3050
Expected economic data: Sept Durable Goods -0.7% m/m, ex-Trans -0.2%, Nondef ex-air -0.1%, Shipments -0.2%; Initial Jobless Claims 215k, Continuing Claims 1.678m; Markit Oct US Mfg PMI 50.9, Services 51; Sept New Home Sales 702k; KC Fed Mfg Activity -4
S&P 500 Index – Trender trading model and MACD for key time frames
Monthly: Trender and MACD are positive – a close below 2502.93 triggers a sell signal
Weekly: Trender is positive; MACD is negative – a close below 2823.03 triggers a sell signal
Daily: Trender and MACD are positive - a close below 2926.70 triggers a sell signal
Hourly: Trender and MACD are negative – a close above 3007.35 triggers a buy signal
Deep State Vows PAYBACK After Trump Disrupts Millions in Illegal Drug Trafficking Cash & Kickbacks from Syria - "This isn't about the Kurds, it's about the cash," one FBI source said… For years, it is alleged, deep state players have been raking in millions in illicit profits through the manufacturing and distribution of narcotics in Syria… The network, the money and the amount of illegal narcotics coming out of Syria are massive. Syria is supplying the entire Middle East with a very potent pill form of meth called captagon…
The FBI and DEA have shared frustrations about fighting factions in the State Department to clamp down on millions of pills being manufactured in Syrian labs. Efforts to track and stop the worldwide distribution have resulted in a tug of war inside D.C…
https://truepundit.com/deep-state-vows-payback-after-trump-disrupts-millions-in-illegal-drug-trafficking-cash-kickbacks-from-syria/
@realDonaldTrump: It would be really great if the people within the Trump Administration, all well-meaning and good (I hope!), could stop hiring Never Trumpers, who are worse than the Do Nothing Democrats. Nothing good will ever come from them!
Never Trumper Republican John Bellinger, represents Never Trumper Diplomat Bill Taylor (who I don't know), in testimony before Congress! Do Nothing Democrats allow Republicans Zero Representation, Zero due process, and Zero Transparency....
Career [AKA Deep State] State Department officials have defied WH orders to not participate in the Schiff's Star Chamber hearings.  They are upset that Trump is pursuing foreign policy that is contrary to their desires or the policies of the former presidents that initially hired them.
Stephen Miller pushback: 'Permanent bureaucracy a mortal threat to America'
Anonymous efforts by anti-Trump federal bureaucrats to thwart the White House agenda through leaks and complaints to friendly reporters and congressional allies are a "mortal threat" to democracy and the 2016 election results, according to a top administration official…
"It is best understood as career federal employees that believe they are under no obligation to honor, respect, or abide by the results of a democratic election. Their view is, 'If I agree with what voters choose, then I'll do what they choose. If I disagree with what voters choose, then I won't, and I'll continue doing my own thing. So basically it's heads I win, tails you lose…
https://www.washingtonexaminer.com/washington-secrets/stephen-miller-pushback-permanent-bureaucracy-a-mortal-threat-to-america
About 30 GOP Reps disrupted Schiff's Star Chamber hearing on Wednesday.  This induced Schiff to halt the closed-door testimony.  Sen. Lindsey Graham slammed the GOP Reps.
Lindsey Graham calls out GOP for storming closed-door hearing: "That's nuts" http://hill.cm/POBdZ2D
Graham critics, already incensed with him for his lack of Senate oversight, went postal on him.
@seanmdav: Lindsay Graham's only interested in investigating the inside of cable TV green rooms, so it's not surprising that he's shocked and appalled at the spectacle of lawmakers doing actual oversight.
Graham, realizing that he had screwed up again, offered a non-apology apology.
@LindseyGrahamSC: CORRECTION: I was initially told House GOP took the SCIF by force – basically like a GOP version of Occupy Wall Street.  Apparently it was a peaceful protest.  Big difference.  I understand their frustration and they have good reason to be upset.
Republican lawmaker John Ratcliffe 'destroyed' key parts of impeachment testimony given by US envoy to Ukraine in just 90 seconds, claims House Minority Leader Kevin McCarthy
Taylor, the top diplomat in the Ukraine, testified that he was told By whom?]that US military aid to the country was contingent on Kiev putting out a statement they were investigating the Bidens and the 2016 election…"And one thing that you find out in this process is all this information is just like that whistleblower, everything is second, third, and fourth-hand information."…
https://www.dailymail.co.uk/news/article-7604241/Republican-John-Ratcliffe-destroyed-impeachment-testimony-envoy-Ukraine-90-seconds.html?ito=social-twitter_dailymailus
@RepRatcliffe: Unlike reporters writing headlines based on Taylor's opening statement, I was in the room for his testimony yesterday. He provided no evidence that the Ukrainians were aware that military aid was being withheld during the July 25 call. That makes Quid Pro Quo legally impossible.
Who is William Taylor? Impeachment Star Witness Has Long Relationship with Burisma-Backed Think Tank - even writing Ukraine policy pieces with the organization's director and analysis articles published by the Council…
https://www.breitbart.com/politics/2019/10/23/who-william-taylor-impeachment-star-witness-longtime-relationship-burisma-backed-think-tank/
The State Department's been fighting presidents since long before Trump
So far, all the testimony actually proves is these State Department diplomats think they, not Trump, ought to be running foreign policy. Never mind impeachment. The most pressing constitutional issue is who decides the nation's foreign policy, the president or the permanent bureaucracy…
William Taylor, the acting ambassador to Ukraine who testified Tuesday, burned with indignation that Trump went "outside regular State Department channels."…
William Burns, who capped his career as deputy secretary of State under President Barack Obama, argues that State Department careerists should be in charge, not the president and his appointees…
https://nypost.com/2019/10/22/the-state-departments-been-fighting-presidents-since-long-before-trump/
On Tuesday, DJT tweeted: All Republicans must remember what they are witnessing here [impeachment inquiry] – a lynching.  The MSM, Dems, NeverTrumpers and RINOs went nuts – until people posted Dem comments from Clinton's impeachment.
@RoscoeBDavis1: During the Clinton impeachment in 1998:
Dem. Joe Biden called it a lynching.
Dem. Jerry Nadler called it a lynch mob.
Dem. Jim McDermott called it a lynch mob.
Dem. Gregory Meeks called it a lynching.
Dem. Danny Davis called it a lynching.
Dem John Kerry called it a political lynching
Biden apologizes for calling 1998 impeachment a 'lynching'
This wasn't the right word to use and I'm sorry about that. Trump on the other hand chose his words deliberately today in his use of the word lynching and continues to stoke racial divides in this country daily…  https://www.oann.com/biden-apologizes-for-calling-1998-impeachment-a-lynching/
Paul Sperry @paulsperry_: Sens. Grassley & Johnson have fired off a letter to FBI Director Wray demanding he turn over notes from Aug 2016 counterintelligence defensive briefings to Hillary Clinton & Trump b/c they suspect the FBI gave 2 different briefings --one to Hillary, and another to Trump
ABC News @ABC: Just 11 days after winning the Nobel Peace Prize, Ethiopian Prime Minister Abiy Ahmed says his country was "readied" if there was a need to go to war with Egypt.