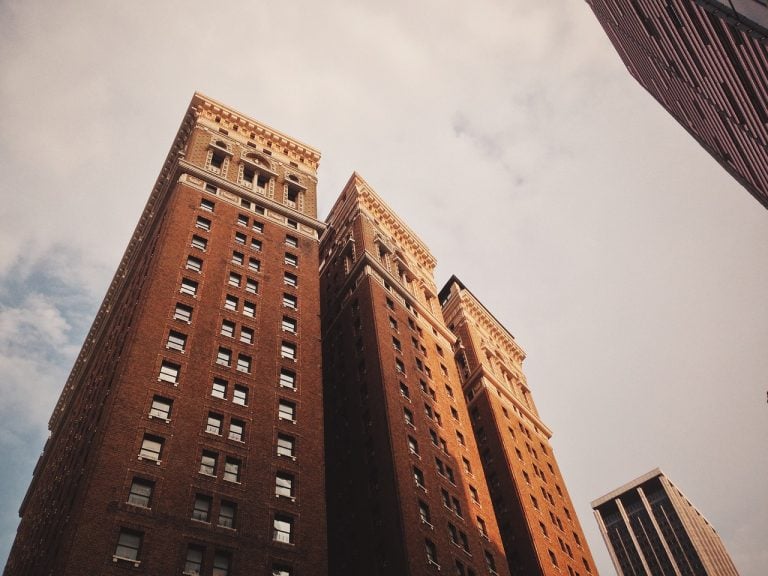 Rent prices have been soaring in most cities across the United States. But many large cities also witnessed a decline in rent compared to last year. The falling rent in a handful of cities helps alleviate the financial burden on renters. The price drop in some cities can be attributed to the increasing number of apartments hitting the market. Here we take a look at the top 10 cities where rent prices got cheaper in 2019.
Folks at Apartment Guide recently ranked the 100 most populous US cities based on the change in rent prices compared to last year. Out of the 100 largest cities, only 26 saw a drop in rent. We've already covered the list of cities with the steepest rent increases.
Apartment Guide analyzed its internal data to find out the changes in one-bedroom apartment prices between August 2018 and August 2019. They found that the average rent prices jumped by about 4% last year. But these cities bucked the trend and witnessed the rent costs go down by 2.87% to 16.23% since last year.
Qualivian Investment Partners July 2022 Performance Update
Qualivian Investment Partners performance update for the month ended July 31, 2022. Q2 2022 hedge fund letters, conferences and more Dear Friends of the Fund, Please find our July 2022 performance report below for your review. Qualivian reached its four year track record in December 2021.  We are actively weighing investment proposals. Starting in November Read More
10- Nashville, Tennessee
Nashville is one of the best places to retire. The city has a population of 700,000, and it's often referred to as the Music City. Nashville's population is not growing as fast as it used to. It helped bring down the rent prices by 2.87% from $1,493 in August 2018 to $1,452 in August this year.
9- Wichita, Kansas
Located in the heartland of America, Wichita has an estimated population of 390,000. The average rent for one-bedroom apartment in Wichita has come down to $849 per month from $875 in August 2018. It's pretty affordable to live. The city is home to several corporate giants including Koch Industries and Freddy's.
8- Milwaukee, Wisconsin
With an estimated population of 600,000, Milwaukee is the largest city in Wisconsin. Rent prices in the city have declined 3.12% from $1,325 to $1,285. Milwaukee's population has been falling steadily for the last several years, which contributed to the price drops.
7- Madison, Wisconsin
The capital of Wisconsin is home to 258,000 people. It has several leading educational institutions including the University of Wisconsin–Madison, which have turned it into a college town. The rent prices in Madison have fallen 3.44% from last year. A one-bedroom apartment that cost you $1,261 is down to $1,219 this year.
6- New York City, New York
New York is one of the most expensive cities for renting, with the average rent for one-bedroom apartment going above $4,000. However, rent prices in the Big Apple have declined 5.21% compared to last year. According to Apartment Guide, the one-bedroom apartment rent has come down to $4,041 from $4,252 in August last year. Renters are moving out of New York to Newark, where a one-bedroom apartment costs only $2,004.
5- New Orleans, Louisiana
Located along the Mississippi River, New Orleans has an estimated population of 391,000. The city is known for its Creole cuisine, music, and amazing food. A one-bedroom apartment in New Orleans costs $1,542, down 5.47% from 1,626 in August last year. New Orleans witnessed a steep decline in its population between 1970 and 2010.
4- Toledo, Ohio
Toledo has the lowest rent of all cities on this list, and it got even cheaper this year. According to Apartment Guide, the average one-bedroom apartment rent in Toledo is $647, down 6.37% from $689 in August 2018. Toledo also features among cities where your paycheck goes the furthest, thanks to its low cost of living.
3- Bakersfield, California
This is quite a surprise, at least for me. Almost every city in California is expensive with ridiculously high rent prices. Out of the ten least affordable cities in the US, six are located in California. The rent for one-bedroom apartment in Bakersfield declined 7.60% from $915 last year to $851 this year. These prices make it far more affordable than other cities in California.
2- Durham, North Carolina
Durham is home to a number of educational institutions such as Duke University. It is one of the vertices of North Carolina's Research Triangle. According to Apartment Guide, the rent prices in Durham have declined 11.38% since last year. A one-bedroom apartment that used to cost $1,153 can be had for $1,035 per month.
1- Des Moines, Iowa
The capital of Iowa witnessed the biggest decline in rent prices this year. Des Moines' population has been growing steadily as large corporations continue to invest in the city. Apartment Guide described it as "a sleeper that's ready to be discovered." A one-bedroom apartment in Des Moines costs $887, down 16.23% from $1,031 a month last year.
Updated on