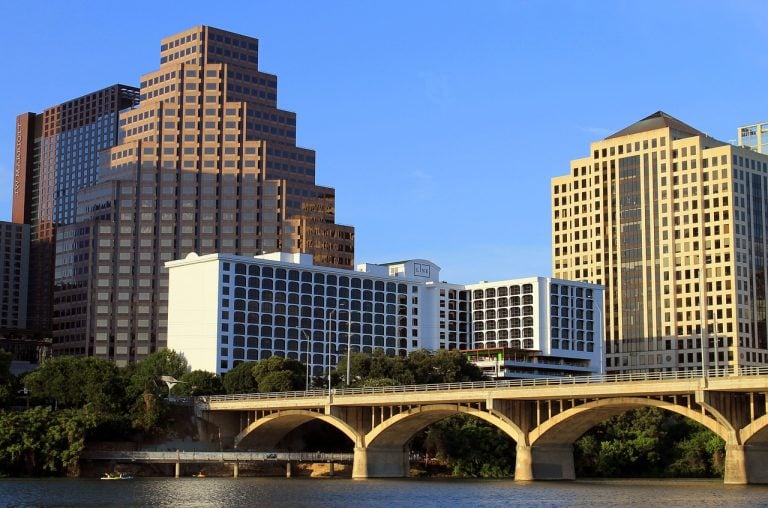 The US population growth has stagnated. Several cities across the country are witnessing a steep decline in their population and economic activities. On the other hand, many cities – both large and small – continue to thrive despite the uncertain economic conditions. Here we take a look at the top 10 fastest growing large cities of America in 2019.

Personal finance website WalletHub analyzed 515 cities of all sizes across 17 key metrics including population growth, college-educated population growth, GDP growth per capita, unemployment rate decrease, and more. The metrics were divided into two major dimensions: Sociodemographics and Jobs & Economy.
WalletHub then ranked large, medium, and small cities based on their growth rate over a period of seven years. The publication considered only the "city proper" for all the 515 cities it analyzed. It didn't include the whole metropolitan areas.
How A Weakening PE Market Serves As Another Sign Of A Weakening Economy
Amid the turmoil in the public markets and the staggering macroeconomic environment, it should come as no surprise that the private markets are also struggling. In fact, there are some important links between private equity and the current economic environment. A closer look at PE reveals that the industry often serves as a leading indicator Read More
A large city is the one with a population above 300,000. Cities with 100,000 to 300,000 are considered mid-size, while small cities have fewer than 100,000 people.
Before diving into the fastest growing large cities, let's first look at the mid-size and small cities:
Fastest growing small cities
Mount Pleasant, SC
Bend, OR
Fort Myers, FL
Saint George, UT
Concord, NC
Milpitas, CA
Chino, CA
Indio, CA
Manteca, CA
Pleasanton, CA
Fastest growing midsize cities
Lehigh Acres, FL (82.11)
Enterprise, NV
Frisco, TX
Meridian, ID
Cape Coral, FL
Round Rock, TX
College Station, TX
Murfreesboro, TN
McKinney, TX
Midland, TX
Fastest growing large cities
10- Tampa, Florida
Tampa has some beautiful beaches nearby. Its population has been growing consistently over the last three decades. The city is home to more than 392,000 people. It attracts mainly the retirement-age population.
9- Charlotte, North Carolina
The most populous city in North Carolina has been a millennial magnate for over a decade. Charlotte has an estimated population of 872,000, up from 731,000 in 2010. It is one of the biggest financial centers in the United States.
8- Atlanta, Georgia
Atlanta is home to the busiest airport in the world. The city is estimated to have a population of 498,000 and a GDP of $385 billion. Global corporate giants such as Coca-Cola, Home Depot, UPS, Delta Air Lines, and others have their headquarters in Atlanta. The city mainly attracts job-seeking millennials.
7- Fort Worth, Texas
Fort Worth has been growing rapidly over the last few years, and it's clearly reflected in the steep rent increase in the city. The average rent for a one-bedroom apartment in Fort Worth jumped 10.78% since last year to $1,163. Fort Worth also benefits from its proximity to Dallas.
6- Oakland, California
Oakland has a population of 432,000. It serves as a trade center for the San Francisco Bay area. Oakland has a thriving technology and automobile manufacturing industry. The housing market is ridiculously expensive in this California city. According to Redfin, the median home price in Oakland is $750,000 and the median household income is $92,714.
5- Denver, Colorado
Denver is not only among the fastest growing cities, but also among the hardest working in the US. With 716,000 people, it's the most populous city in Colorado. The city offers immense economic and employment opportunities because of its strategic location. It is the largest city within 500 miles and is home to many large corporations in the central United States.
4- Henderson, Nevada
Henderson is just 15 miles away from Las Vegas. It has a population of 310,000, up from 257,000 in 2010. Thanks to the lucrative tax breaks and low commercial real-estate prices, Henderson has been attracting a lot of job-seekers and entrepreneurs.
3- Seattle, Washington
Seattle is the third-fastest growing large city in the United States. It is home to corporate heavyweights like Microsoft, Amazon, Boeing, and Starbucks. It has seen a rapid influx of new residents in the last few years due to growing job opportunities. Seattle also happens to be one of the most expensive real-estate markets in the country.
2- Miami, Florida
Miami has some of the world's best beaches. Its population grew from 400,000 in 2010 to 470,000 in 2018. The city boasts a strong international business community. It attracts retirees as well as job-seekers. Due to its proximity to Latin America, several large corporations have made Miami the headquarters of their Latin American operations.
1- Austin, Texas
Austin is the fastest growing large city in the United States, according to WalletHub. It is also one of the hardest working cities in the country. The Live Music Capital of the World is also one of the favorite places of retirees. Austin is home to 964,000 people.
Updated on