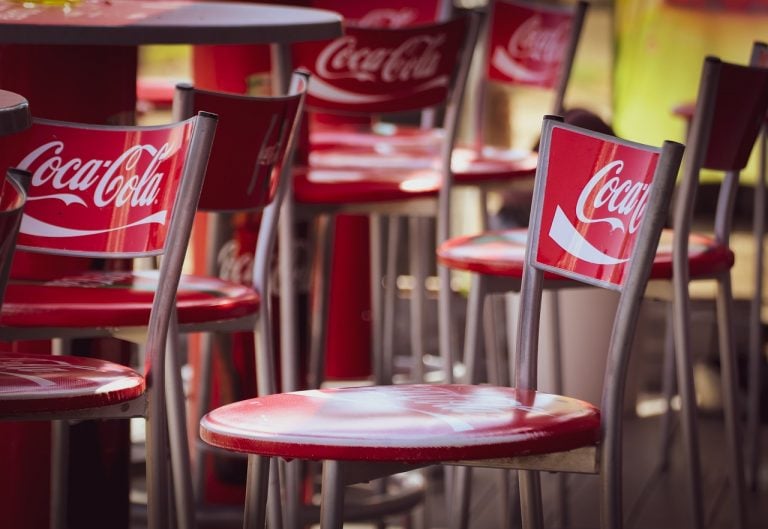 Brand value is one of the biggest strengths of a company. It influences consumers' purchase decisions, creates consumer loyalty, and boosts profits. Reputed brand consultancy firm Interbrand has published the 2019 list of the best global brands. Facebook, one of the world's most powerful technology companies, has slipped out of the top ten this year. Here we take a look at the top 10 best global brands of 2019, and their brand value.

Ranking the best global brands
Interbrand measures brand valuations based on a brand's ability to create customer loyalty, and drive sustainable demand and profit. It reflects the role of brand strength in purchase decisions, and how it influences the financial performance of the company. The list is dominated by technology heavyweights, and almost all the great brands are household names.
Facebook is one of the very few technology companies (Intel and IBM being the other notable names) that witnessed a decline in their brand value. According to Interbrand, Facebook's brand value fell 12% to $39.85 billion. As a result, the social networking giant moved to the 14th spot from the eighth place a couple of years ago.
Fund Manager Profile: Zhang Hui Of China's Southern Asset Management
Historically, the Chinese market has been relatively isolated from international investors, but much is changing there now, making China virtually impossible for the diversified investor to ignore. Earlier this year, CNBC pointed to signs that Chinese regulators may start easing up on their scrutiny of companies after months of clamping down on tech firms. That Read More
The brand consultancy firm added that the loss in Facebook's brand strength is primarily due to privacy scandals, massive data breaches, the spread of fake news, and regulatory investigations. Many industry experts and lawmakers like Elizabeth Warren and Kamala Harris are demanding a break-up of Facebook. The social networking giant recently agreed to pay $5 billion to the Federal Trade Commission (FTC) over privacy violations.
These are the best global brands of 2019:
10- Disney
Walt Disney & Co currently has a market value of $235 billion. Chief executive Bob Iger has turned the company into a media juggernaut. The new Disney Plus streaming service promises to become a powerful player in the streaming space, thanks to a long list of exclusive and first-party movies and TV shows. Disney's brand value jumped 11% to $44.35 billion this year.
9- McDonald's
The brand value of McDonald's rose 4% from last year to $45.36 billion. Some of its biggest strengths are its worldwide presence, commitment, and differentiation. McDonald's has partnered with Beyond Meat to launch vegan burgers, which could further boost its sales and profits. It allows customers to order beforehand via smartphone or order through a digital kiosk. The drive-through service has also become faster than before. As a result, the same-store sales and stock prices have been rising sharply.
8- Mercedes-Benz
This premium automobile brand owned by Daimler has seen its brand value rise consistently for more than a decade. Its brand value rose 5% to $50.83 billion this year. Its strengths are relevance, commitment, and responsiveness. Mercedes-Benz is the world's largest-selling premium automobile brand.
7- Toyota
Japanese automobile giant Toyota is one of the world's largest carmakers. The company is investing heavily in electric, hybrid, and self-driving cars to drive future growth. Its brand value inched up 5% to $56.24 billion. The biggest factors driving Toyota's brand value are authenticity, presence, and relevance, says Interbrand.
6- Samsung
South Korea-based Samsung is one of the world's largest consumer electronics companies. Its market value currently stands at $285 billion. Its brand value rose 2% to $61.09 billion. By comparison, Samsung's brand value stood at $17.5 billion in 2009. Interbrand praised Samsung for its authenticity, relevance, and responsiveness.
5- Coca-Cola
Coca-Cola is the only global brand on this list that witnessed a drop in its value compared to last year. The US beverage giant's brand value dropped 4% to 63.36 billion this year. That shouldn't come as a surprise considering its value has been declining year after year since hitting the peak of $81.5 billion in 2014.
4- Microsoft
The brand value of Microsoft has been rising since 2013. According to Interbrand, its brand is worth $108.8 billion this year, up 17% from last year. Microsoft has become a trillion-dollar company under the leadership of Satya Nadella. Revenues from Office subscriptions, cloud services, and Surface products have been growing rapidly.
3- Amazon
Amazon has built a strong e-commerce ecosystem. Founded in 1994, it is one of the world's most innovative companies. Its brand value skyrocketed 24% to $125.26 billion this year. In contrast, its brand was valued at only $4.7 billion in 2006. Amazon recently acquired Whole Foods, and has been aggressively investing in Alexa-powered smart home products.
2- Google
Just like Facebook, Google has come under fire from regulators. The search engine giant has been accused of indulging in anti-competitive behavior. But unlike Facebook, Google's brand value jumped 8% to $167.7 billion. Interbrand says it's about the "tradeoff" between utility and handing over your consumer data. Google is winning because of utility.
1- Apple
Apple has once again been named the best global brand. The Cupertino-based tech giant's brand value has skyrocketed from $11 billion in 2007 to $234.2 billion in 2019. Its brand value has jumped 9% since last year through differentiation, engagement, and governance. In recent years, Apple has been focusing on its services business as the smartphone industry matures. It has unveiled a number of services such as Apple TV+, Apple Arcade, and more.
Updated on