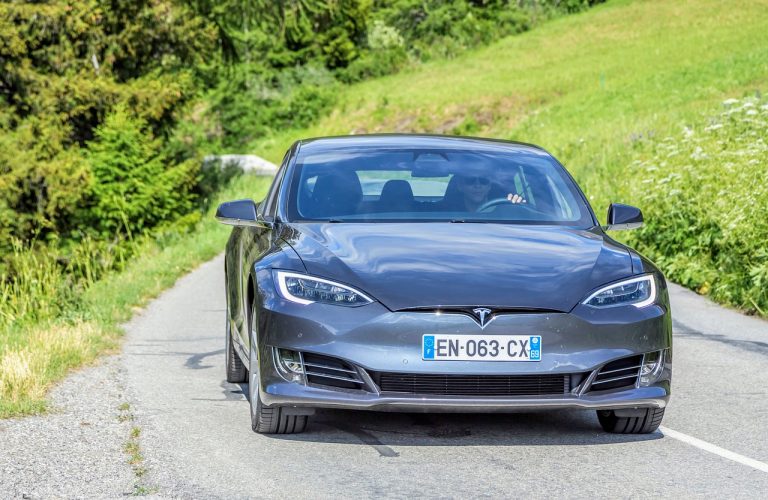 Whitney Tilson's email to investors discussing VIC posts; two readers' comments; Tesla Stock Charge Will Have Limited Range.
1) Four posts on the ValueInvestorsClub message board:
Q3 2019 hedge fund letters, conferences and more
The 3rd Annual 360 Degree Credit Chronometer Report with Joseph Cioffi
ValueWalk's Raul Panganiban interviews Joseph Cioffi, Author of Credit Chronometer and Partner at Davis + Gilbert where he is Chair of the Insolvency, Creditor's Rights & Financial Products Practice Group. In the interview, we discuss the findings of the 3rd Annual report. Q2 2021 hedge fund letters, conferences and more The following is a computer Read More
405 - HTC2012
Re: Well hell...
404
The Company had far worse mix towards model 3 and leasing. Yet gross margin per car went up from $10k to over $15k this quarter. This is despite significant price decreases throughout the quarter. In addition net debt is flat qoq despite supposed FCF generation.
It's getting tough to short this when things just don't make sense. Perhaps the cost structure of this Company was bloated and they found a way to magically get it down in one quarter via efficiencies and higher model 3 production (scale via fixed cost diffusion). But if that's true, it is truly exceptional. I've never seen anything like this.
406 - puppyeh
Re: Re: Well hell...
405
I'll defer to jcov for the official breakdown. let me be clear, i'm definitely a bagholder here. but how is it possible that dollar for dollar inventories are up QoQ, in a quarter where 1) they delivered more than they produced; and 2) average ASPs on reported deliveries are down, what, 3.4k per car? since the locus of the massive beat was basically a very low COGS number (excluding FSD and other one-timers which will be disclosed in the Q), isn't this the most mysterious item? Aren't they just shifting massive costs to the balance sheet via keeping high-cost cars on B/S instead of expensing them?
This seems like the Q they fully jumped the shark and went full accounting fraud. i'm just kicking myself for not seeing this coming as the logical end game to all the other frauds Musk has pulled.
407 - HTC2012
Re: Re: Re: Well hell...
406
They have high cost cars and low cost cars?
408 - tugger85
Re: Re: Re: Well hell...
406
Think jumping to the fraud conclusion is risky and more importantly unecessary...
Big disconnect between EPS and FCF implies something is off.  I don't care what it is.  This company just did a dilutive capital raise in May to address liquidity issues.  You don't turn magically profitable one quarter later.
This is the peak of the QE bubble.  Here is a company with an EV approaching $65Bn that even SoftBank this is overvalued ripping 20% on a BS EPS beat.  The consumer has peaked this cycle and TSLA is now loading itself up with residual value risk.
I'm viewing this as the opportunity of a lifetime.
2) One reader's comments:
For what it's worth, my feelings:
Your correct, it's impressive.  Looking at the last 12 months, they are solidly operating cash flow positive.  Bulls can rightfully say that the company is far more stable.
I do have some questions.
The first is margins on the Model 3 (this might have been addressed on the call, but I haven't had a chance to listen).  That is really the key in my mind.  They showed improvement in the past here and this may be hitting the point where it's sustainable.
There is a comment that margins were improved by the recognition of summons related deferred revenue.  Deferred revenue went up QoQ as well, but they clearly are into that.  My gut tells me that they were probably gaap break even / loss without that and the regulatory credits.
Their opex is down, but I wonder how much development spending will be needed for the model Y?  I get the impression that they were essentially focusing on ramping the model 3.
Overall, at this point, I think I will throw in the towel for a while.
3) Another reader's comments:
I think someone with your level of investment experience should be on the right side of history. TSLA is the market leader in a massively growing market, which governments are actually encouraging, now at an inflection point in manufacturing efficiencies and capability and which is way ahead of competitors, both EV and ICE. There will still be bumps in the road, but fast forward just 2-3 years and surely the market will continue to see the value in this growing fleet of cars, data and software capability, and production costs will continue to fall as efficiencies and scale improves. This is the new smartphone but with wheels. APPL is now a trillion dollars in market cap.
As an aside, I held off on responding to your piece arguing that Denholm's admiration of Musk was proof that Musk had unfettered reigns (despite her being someone who has actually worked for incumbents and disrupters in her previous roles and was qualified to comment on the idiosyncrasies of entrepreneurs vs company men ).  To me this was a data point that it's become an emotional thesis rather than an objective one. What could she have said where you wouldn't have used that as material to criticize Musk?
You write good stuff. The permabears will continue to look at the tiny pieces of data to claim fraud, as the stock continues to go up. You know that's not how it works.
4) Below is the column by Charley Grant in tomorrow's Heard on the Street in the WSJ…
Tesla Stock Charge Will Have Limited Range
Read the fine print on Tesla's TSLA -0.35% miraculous third quarter.
The auto maker reported adjusted earnings of $1.86 a share Wednesday afternoon. That was well above analyst expectations, who were looking for another loss.
Tesla said in a news release that "fundamental improvements in our operating efficiency" boosted profits, despite declining average selling prices on its flagship Model 3 sedan.
Read the full article here by Charley Grant, The Wall Street Journal