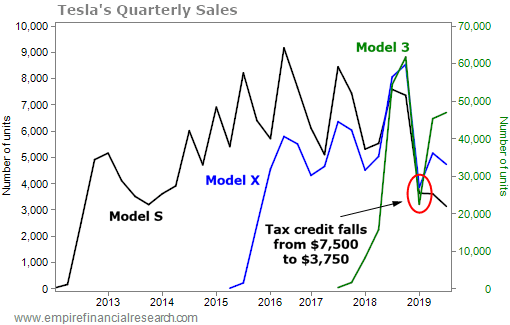 Whitney Tilson's email to investors discussing what and how he reads; Tesla Inc (NASDAQ:TSLA)'s pop and drop; Bio-on implodes; Inside Bill's brain: Decoding Bill Gates; Class participation strategy No. 7.
1) I read pretty much all day, every day (and when I can't read – when I'm biking, running, working out, or driving – I'm listening). In one of my webinars last year, I gave an in-depth answer to a student's question about What and How I Read (15:36).
ValueWalk's July 2022 Hedge Fund Update: Tiger Cub Hedge Fund Shuts Down
Welcome to our latest issue of issue of ValueWalk's hedge fund update. Below subscribers can find an excerpt in text and the full issue in PDF format. Please send us your feedback! Featuring Andurand's oil trading profits surge, Bridgewater profits from credit, and Tiger Cub Hedge Fund shuts down. Q1 2022 hedge fund letters, conferences Read More
Q2 hedge fund letters, conference, scoops etc
2) Tesla bulls point to its increasing deliveries to justify its high valuation, but I'm skeptical for two reasons...
One, as sales increasingly pivot to lower-priced (and lower margin) Model 3s, I think the company will struggle to ever reach profitability. And two, I think there may be a pop-and-drop phenomenon.
My theory is that current demand is artificially high due to rollouts in new countries and tax incentives. But after Tesla meets the demand of early adopters and/or the incentives taper off, sales will sink. If so, the stock will as well...
To test my theory, let's look at Tesla's first, largest, and most mature market, the U.S.
The chart below shows quarterly U.S. unit sales for all three models, going back to the launch of the Model S in the second quarter of 2012. (Note that the higher Model 3 sales are on the right axis, so we can better see the drop in Model S and X sales.)
The data confirm my theory:
After strong growth for the first three years, Model S sales peaked three years ago and have been in decline ever since (in part, no doubt, due to cannibalization from the Model X and Model 3);
It's the same story for the Model X; and
The expiration of tax incentives appears to play a big role. Note the huge drop in all three vehicles' sales in the first quarter of 2019 after the tax incentive dropped from $7,500 to $3,750 at the end of 2018. Then there was a rebound in the second quarter, with the further incentive reduction from $3,750 to $1,875 at the end of the quarter. It will be interesting to see if there will be a small tailwind going into the end of this year, as the tax incentive goes to $0 on December 31.
A final thought: The sharp decline in cars sold is happening before a tidal wave of competition hits!
3) Kudos to my friend and former student, Gabriel Grego of Quintessential Capital Management, who two months ago exposed yet another company that appears to be a total fraud: Bio-on (BIT: ON), an Italian company that claims to engage in the "production of new 100% ecological and sustainable materials."
The company reported disastrous earnings earlier this week that cut the stock in half (it's now down more than 80% since Gabriel exposed it): Italy's Bio-on blames hedge fund for plunge in sales; shares drop
Gabriel tweeted this statement in response:
Bio-on's catastrophic first-half report was unsurprising and constitutes a spectacular validation of the in-depth research we did. We also applaud law enforcement in Italy for moving quickly to investigate the issue and to help protect investors.
4) I really enjoyed the three-part Netflix documentary, Inside Bill's Brain: Decoding Bill Gates. What an amazing man! Here's an article about it: The Biggest Reveals From Netflix's Bill Gates Documentary. Excerpt:
Inside Bill's Brain: Decoding Bill Gates explores the mind of an American business mogul, the founder of Microsoft. Directed by Davis Guggenheim, the three-part Netflix documentary details Bill Gates' attempts to change the world through new technological innovations, with the primary focuses being global health, polio eradication, and safe/economic nuclear power. Here are the biggest reveals.
Currently 63 years old, Gates is worth over $100 billion. After co-founding Microsoft with Paul Allen and forever changing the computer software industry, Gates was ultimately antagonized during the late '90s for allegedly putting competitors out of business. But after establishing the Bill & Melinda Gates Foundation in 2000 and later receiving $31 billion from fellow mogul Warren Buffett, he's dedicated his life to healthcare, education, poverty, and the future of planet Earth.
5) Here's my seventh strategy for winning the class participation game:
Let it go!
It's incredibly irritating to work really hard to prepare an insightful comment and then, right before you raise your hand, one of your classmates makes the same point, or the classroom discussion goes in another direction.
If this happens, let it go! If not, and you make the comment anyway, you will simply earn the ire of your professor and classmates.
Best regards,
Whitney
Updated on